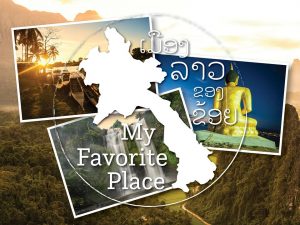 Champa Meuanglao magazine and Lao Airlines invited photographers of all backgrounds and experience levels to enter their best single images of their favorite place in Laos for a chance to win free flights to Hanoi, Chiang Mai, or Luang Prabang. Winning photographs are displayed over a two-page spread in July issue of Champa Meuanglao magazine, and an exhibition of winning entries will be held at Kualao Restaurant, Vientiane.
WINNERS OF FLIGHTS TO HANOI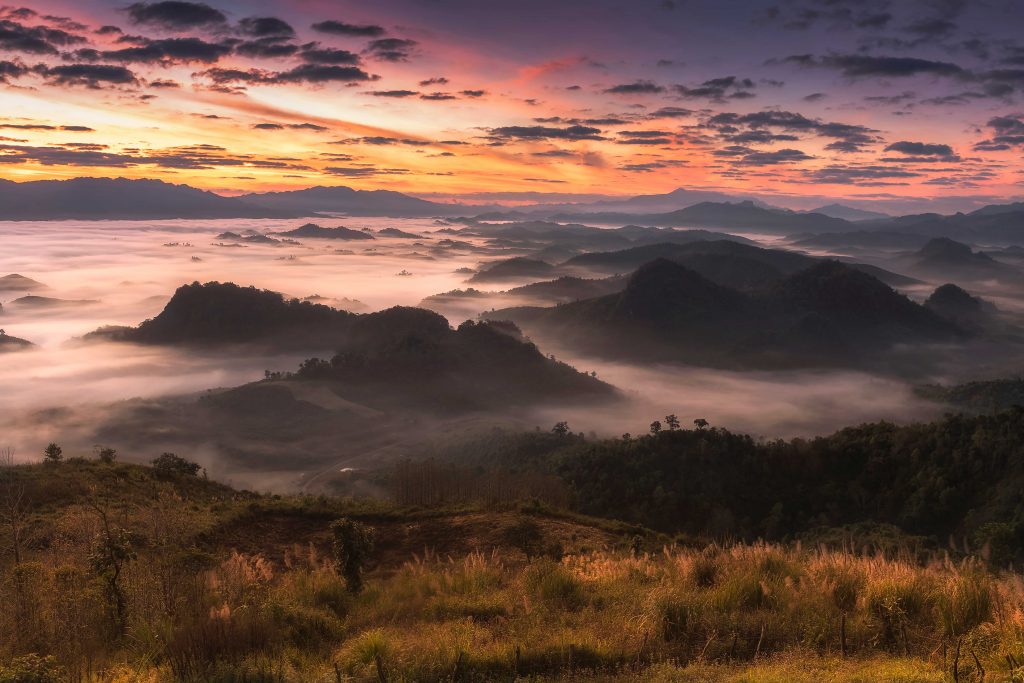 Ammalin Palamy
33, from Vientiane
The Start of the Season
(Phoukhoun, Luang Prabang)
Phoukhoun is a place with cool temperatures throughout the year.The time of year when the scenery here is most beautiful and captivating is during winter. Nature is plentiful here and I am very glad each time I can experience this atmosphere.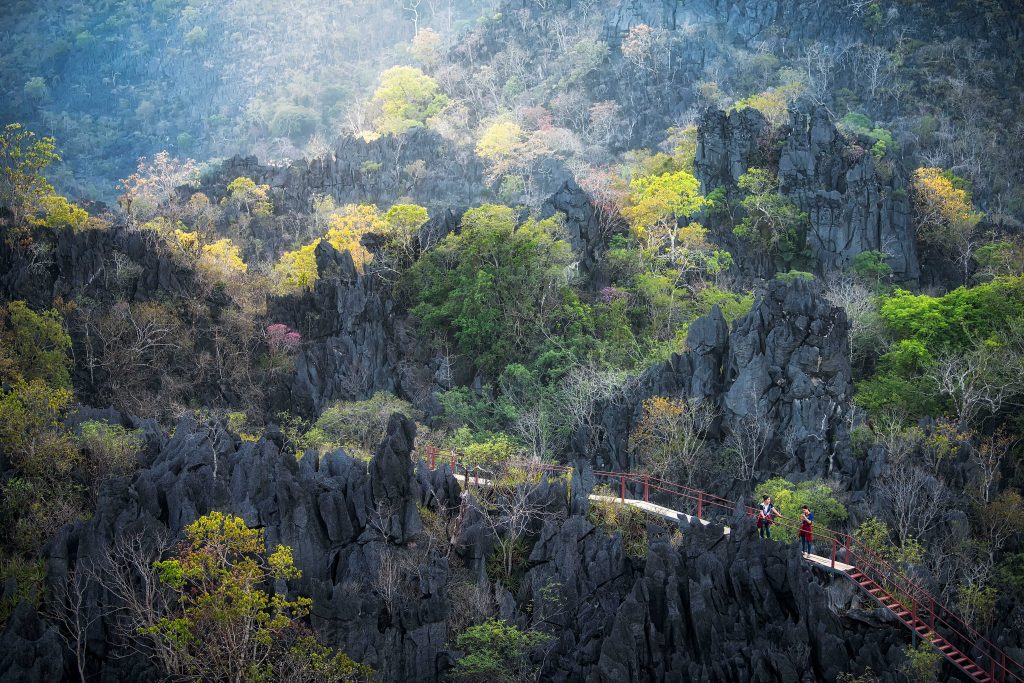 Vatthana Bathonunh
Top View of Pha Kataiy
(Pha Kataiy in Gnommalath district, Khammouane province)
This is my favorite place in Laos. I love to visit and photograph the landscape. It is possible to see beautiful sunrises in the morning and get a great view of Gnommalath town as well.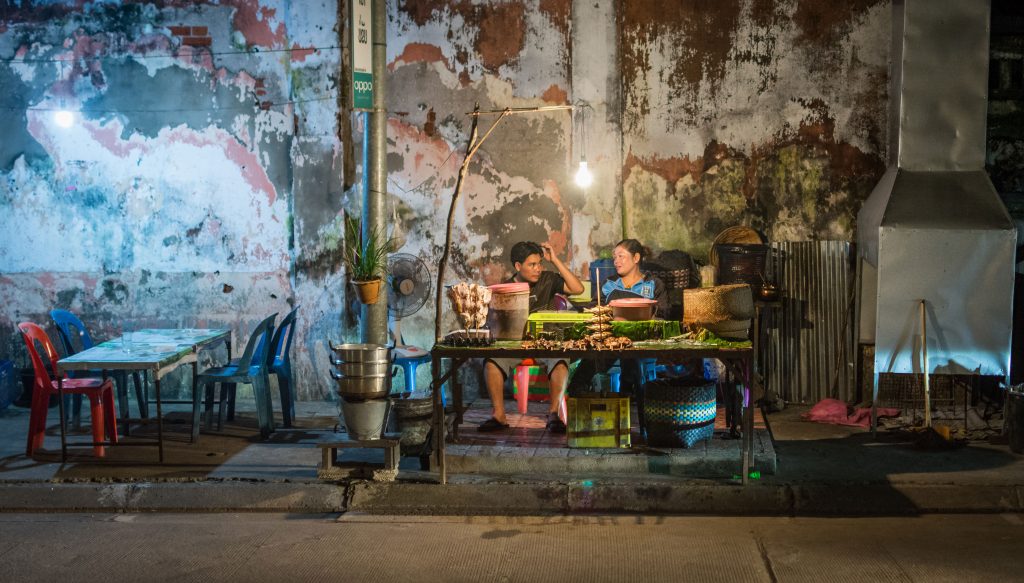 Gaylord Giordanino
Thakek mood
(Mekong riverside, Thakhek)
This is my favorite place in Laos because I love the atmosphere of these small quiet shops where the lamps seem to shed light on small life scenes taking place in front of the ancient damaged walls of a theater. A very specific Thakhek mood I love.
WINNERS OF FLIGHTS TO CHIANG MAI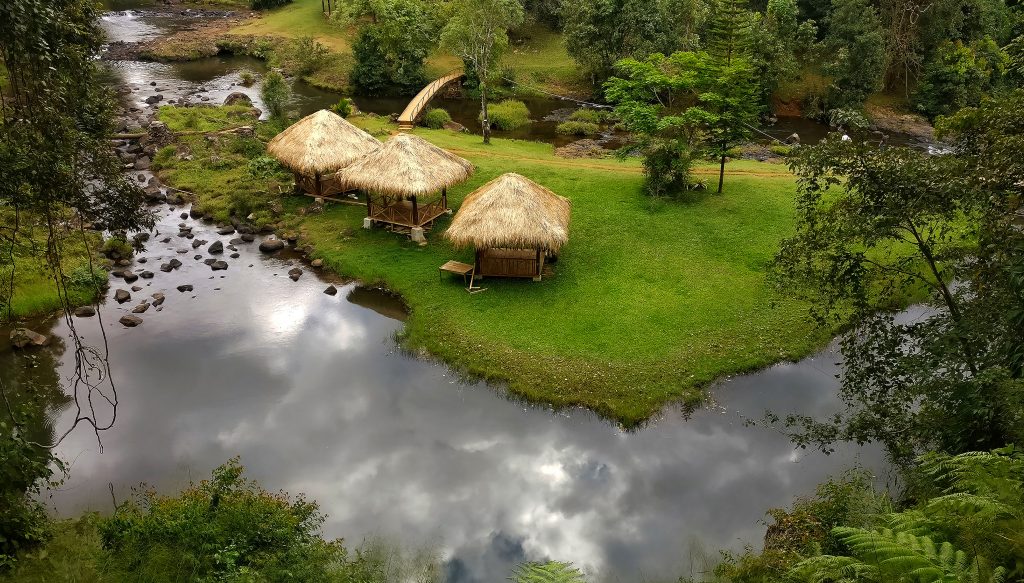 Banseok Eli Kim
The Beauty of Purity
(Tad Yeuang, Champasak)
This place always brings peace to my heart whenever I visit, while the beauty and purity of Lao nature is always breathtaking. Even though there are some man-made aspects at this location, this place still brings out the best in the natural scenery of Laos.
Bouavonh Biachampah
The Rice Basket
(Phieng District, Xayaboury Province)
This field has been a center of the community in Phieng District for ages because it is a place to meet and share with each other. As it is the most important place to produce food, it has been called the rice basket of Xayaboury Province and is a place I like to call "My Laos".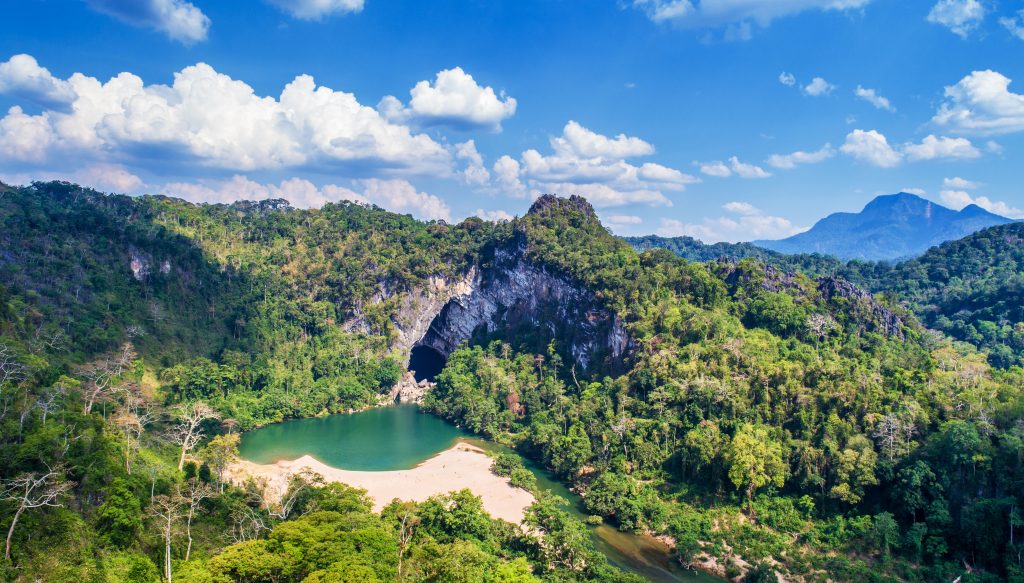 Phonesavanh Chanthavong
The of the Tham Khoun Xe (Xe Bang Fai River Cave)
(Boualapha District, Khammouane Province)
I visited this cave five times. The cave is absolutely stunning and other-worldly. You will never regret visiting! Additional info: it is located in Hin Nam No National Protected Area, Ban Nongping, Boualapha District, Khammouane Province, Lao PDR.
WINNERS OF FLIGHTS TO LUANG PRABANG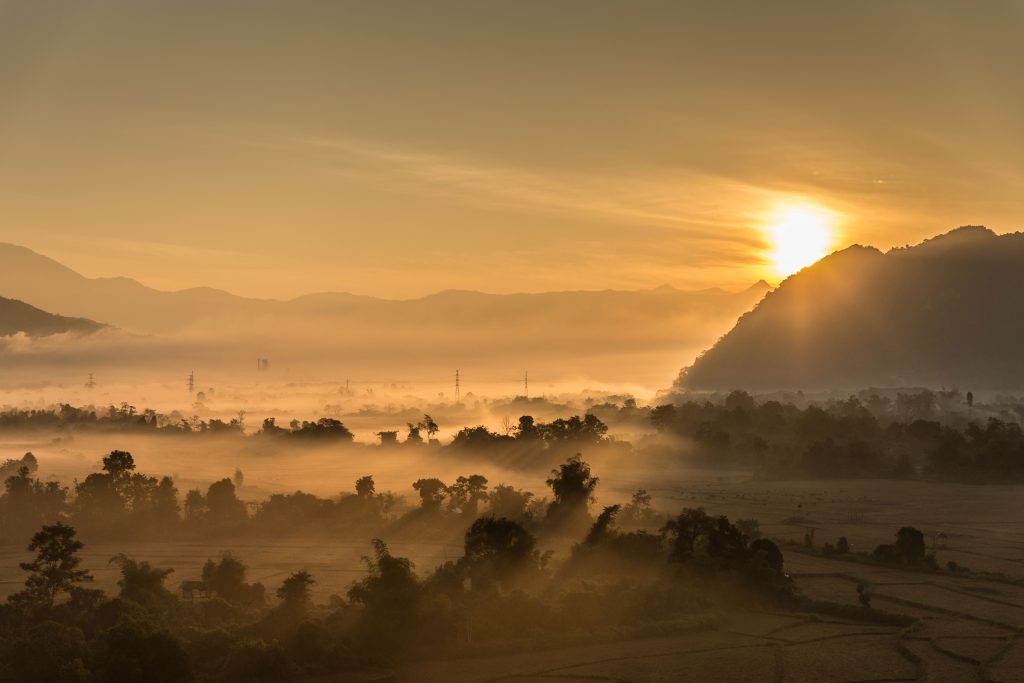 Gerhard Mutz
Morning in Vang Vieng
(Vang Vieng, Vientiane Province)
This photograph was taken in Vang Vieng from a hot air balloon in the morning. Vang Vieng has such
beautiful natural scenery that I travel there several times every year when I need to take a break from work in Vientiane. I have a love of nature, photography, canoeing and hiking, and I can do all this in and around Vang Vieng, so it is most certainly my favorite place in Laos.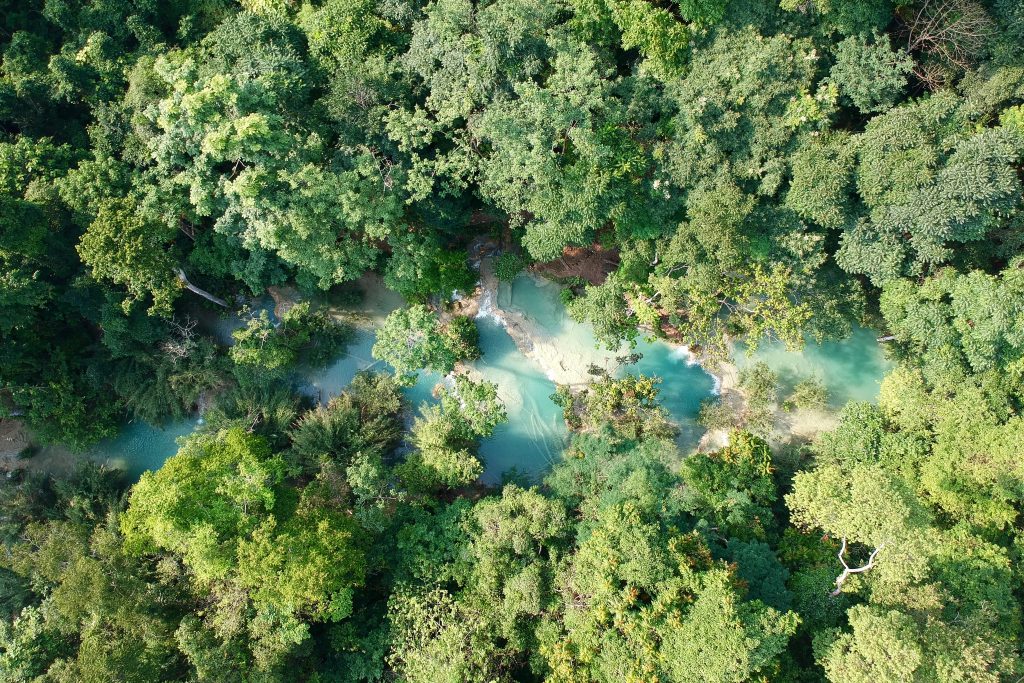 Jade Triandafyllo
Heaven of Peace
(Kuang Si Waterfall)
When visiting Luang Prabang for work, I always find time to come to Kuang Si Waterfall. Lost in a lush jungle, these waterfalls are majestic. Each time I visit, I get up at dawn and see the monks of Luang Prabang who receive alms and take the road to Kuang Si. I'm always the first arrival and find myself alone to bathe in this soft and refreshing water. This place is definitely my favorite place in Laos.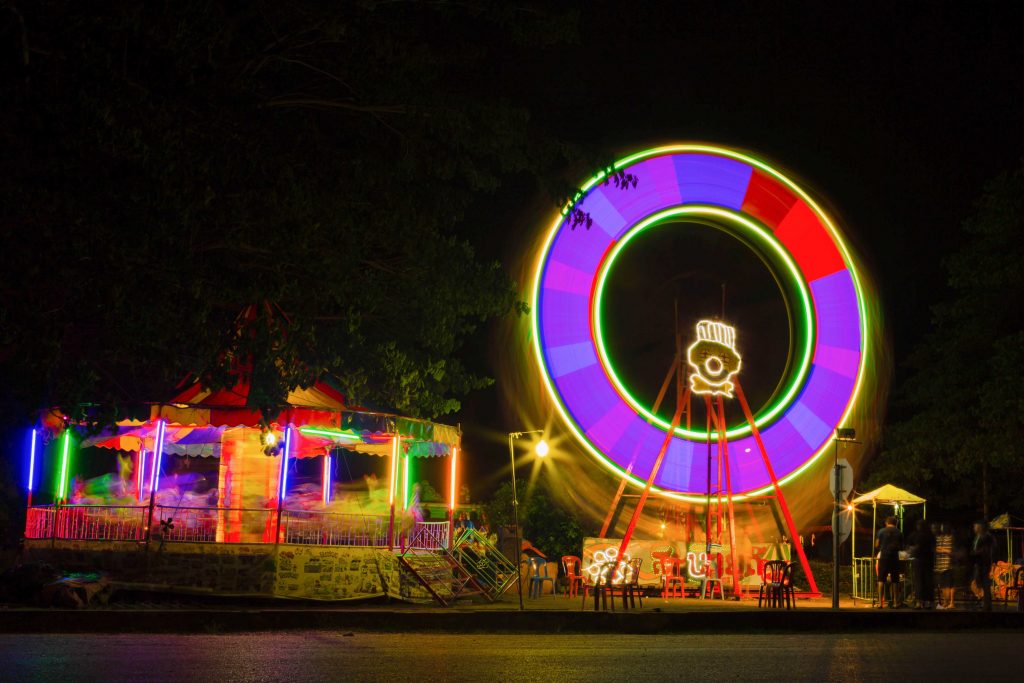 Spencer Wakat
Savan Park at Night
(Savannakhet, Laos)
The Ferris wheel and the carousel are enjoyed by locals and expats as one of the activities offered by the charming park of Savannakhet.