The perfect ingredients for a great night out.
The perfect evening requires the perfect space. Whether an evening after work or a weekend out with friends, Belle J is the right space for your perfect evening.
Downstairs, Belle J offers all-day dining of a delicious Western, Asian, and fusion cuisine that is also easy on your wallet. 
"We use the freshest ingredients, but want to offer value for money in addition to quality," says Jay, the General Manager. The setting is modern, yet cozy, and a nice setting for a lunch with colleagues, a meeting over coffee, or even relaxing with a book and a pastry.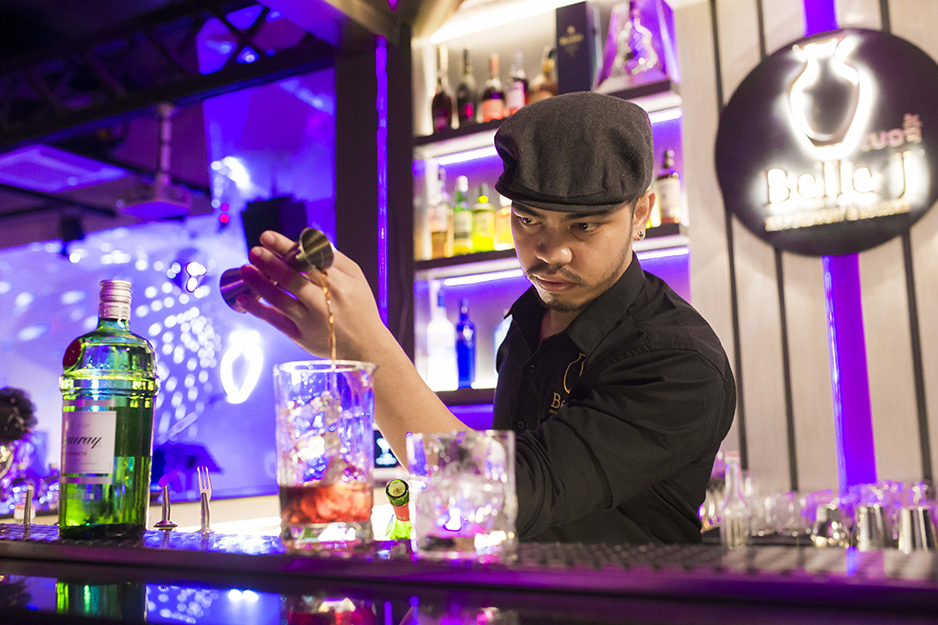 In the evening, the action moves upstairs to Belle J's lounge – designed like no other venue in Laos with its ultra-modern décor. A large white horse stands guard in the center of the room, marking your entrance into a fantasy world. Food is available upstairs as well, so perfect for evening snacks with drinks, or even a meal. 
But the highlight of the experience here has to be the cocktails. The bartender is one of the most creative in Vientiane. Each cocktail is an art piece and surprises with its unique mix of flavors that both wonder and delight. The ingredients are chosen for their quality, and many of the alcohols are imported, as the bartender wants clients to enjoy the finer things. He understands his clientele and can offer suggestions for those who may not be familiar with cocktails. He makes it easy to select a drink that will suit you perfectly.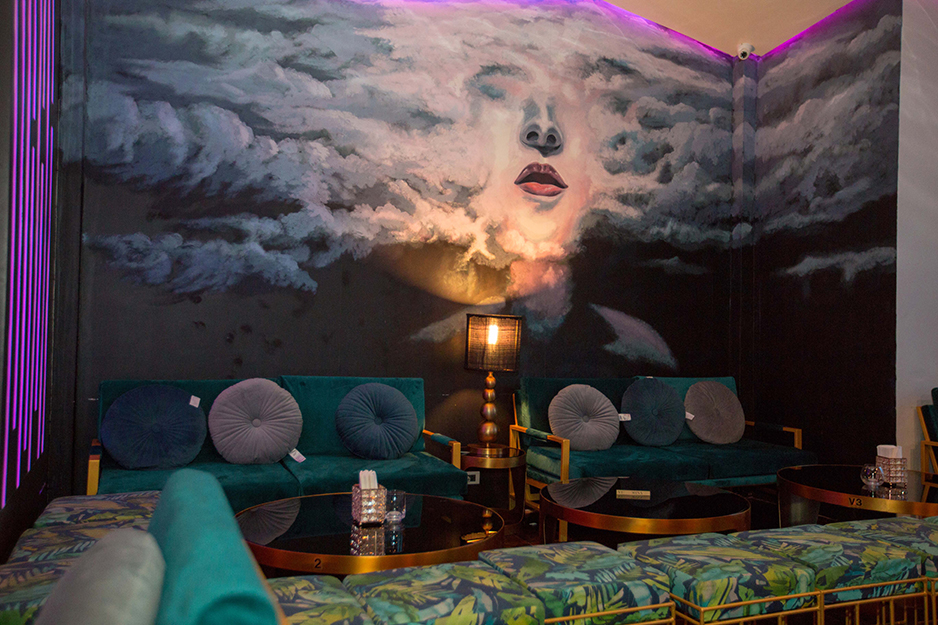 To help round out the mood, the youthful Acoustica Band plays nightly at Belle J. The breadth of their acoustic repertoire spans even western music from the past 30–40 years. Masters of keeping the mood chill; they keep the volume to a level that allows you to chit chat the night away with friends.
After their set is up, the house DJ gets to work spinning tracks and keeping the atmosphere pumping. Playing the latest hip-hop tracks and remixes of pop music infused with groovy House beats; he manages to keep the feeling enervated throughout the night as you chat and dance the night away.
A night out at Belle J is like no other in Vientiane. It is the precise intersection of fun, style, and eclectic ambiance – perfect!
MORE INFO
Belle J's upstairs lounge is located on Souphanouvong Road in Vientiane's Khounta Tha Village and opens from 7 pm until late. 
For more info visit facebook.com/bellejvientiane 
Text BY Jason Rolan
PHOTOGRAPHS BY Phoonsab Thevongsa / Belle J