Bangkok's most stylish Lao restaurant leaving tongues wagging.
Funky Lam Kitchen is an inspiring modern-retro Lao pop-up restaurant in Bangkok's Thonglor district launched by Sanya Souvanna Phouma and Saya Na Champasak and is leading the way in the city's culinary scene. Growing up in Laos, they inherited the rich cooking tradition of the country, which they have gone on to develop, enhance, and reinvent – with a dash of funk and fun, like electrified twangs of popular molam music. Patrons, often familiar with food from Thailand's northeastern Isan region, do not always realize that staples such as fiery papaya salad, herb-infused mincemeat laap, and sticky rice actually entered the area from Laos.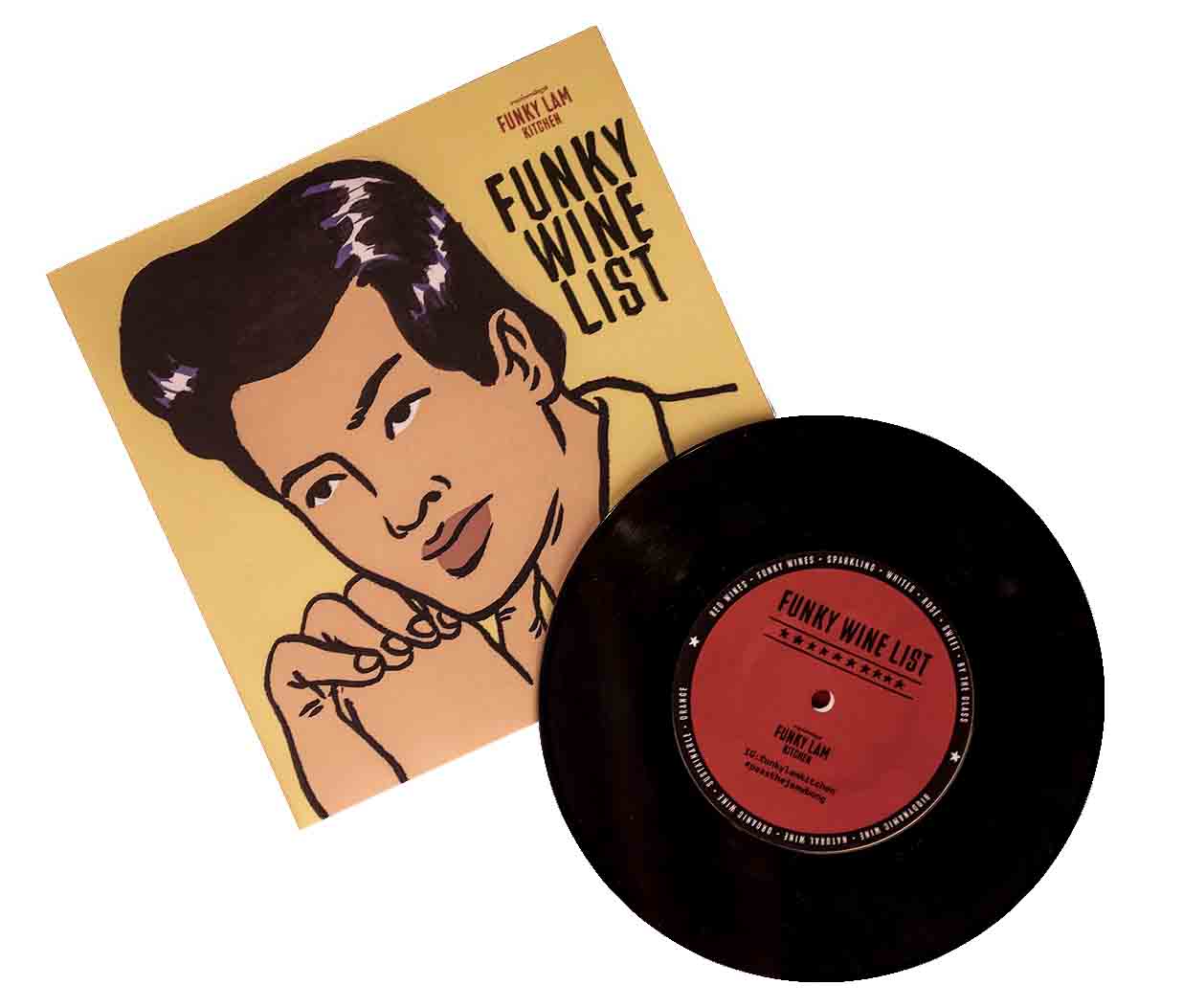 The space is decorated by Philippe Bramaz of Pagoda & Co, a furniture design outfit, and Veronica Guarino, an illustrator known as Veronosaurus. Veronica handpainted bamboo curtains imported from Laos with illustrations of vintage shop signs of a hairdresser, a dentist, and a record shop inspired from signs that once hung in the streets of Vientiane and Luang Prabang in the 1950s and 1960s. Veronica explains that "before printing technology was widespread and accessible, people used to hire artists to paint signs over their shops with literal depictions of what they sold or what service they offered." She also painted the 8-meter crocodile seen across the window shades, which was inspired by Lao folklore beliefs that they are guardian spirits of the lakes and waterways.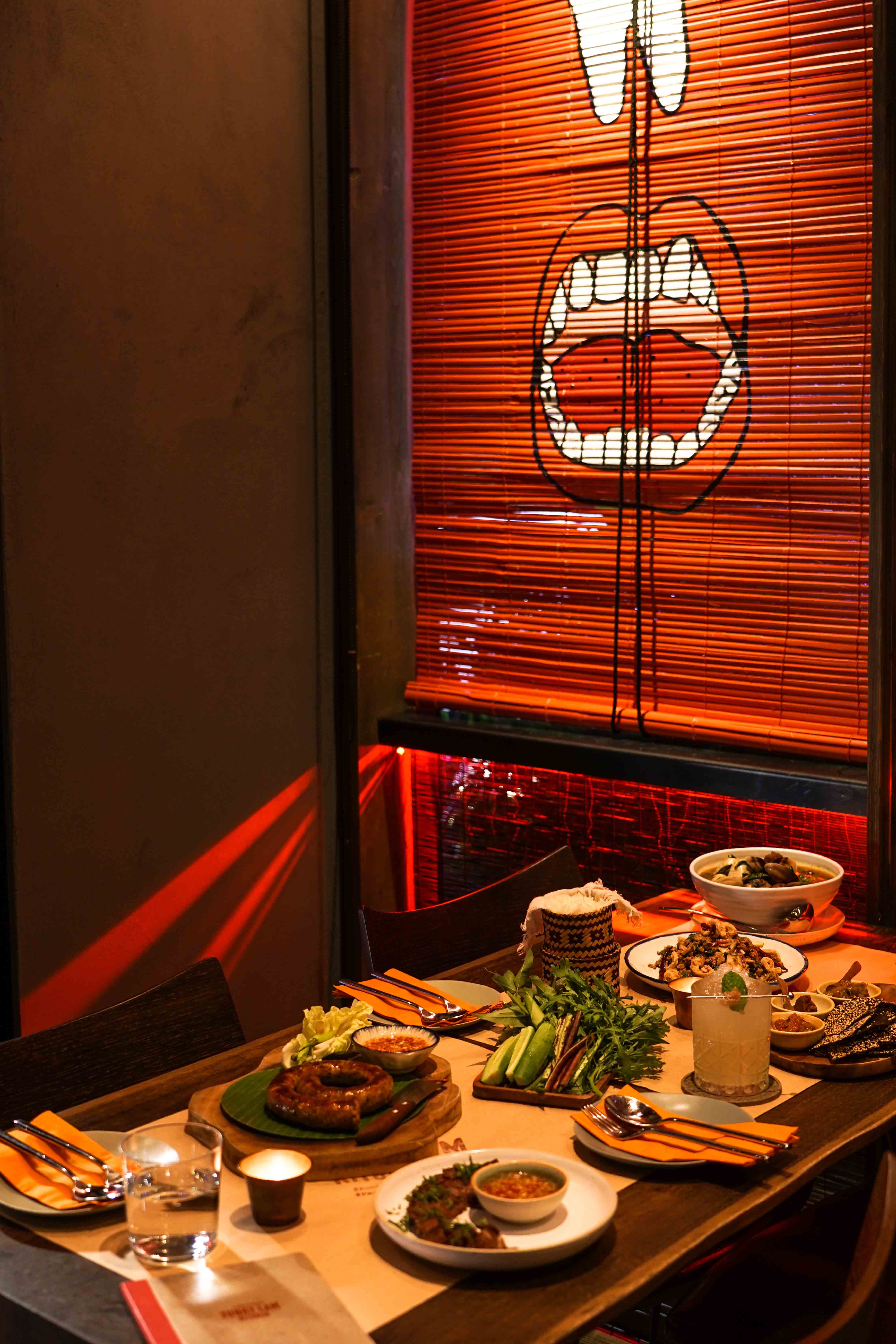 In blending the old and new in unique ways, at Funky Lam Kitchen you can find the iconic Pou Nyeu and Nya Nyeu ancestor spirits of Luang Prabang around a ping kai grilled chicken served with a padaek fermented fish sauce guacamole. The mini cleavers often used in cooking are here to cut the chicken before serving so that the Lao meal is easy to share with the table. Here, as in traditional Lao cuisine, the fingers are used to ball up sticky rice and grab, dip, and spread, along with khai phen, deep-fried Mekong river weed.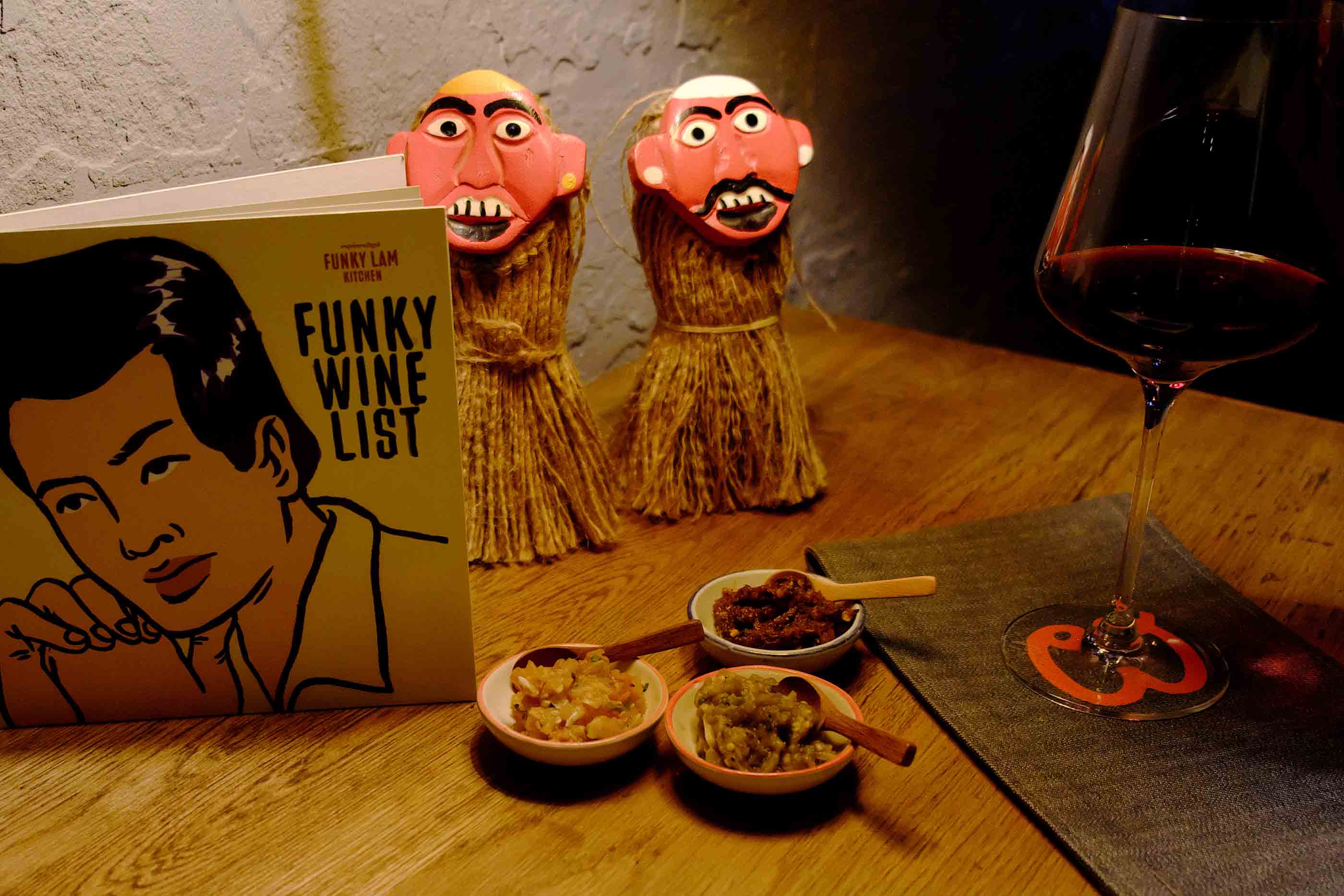 Funky Lam pops up nightly inside Luka Moto cafe from 18:00–23:00. Enjoy the creative visual references to Laos, from the curly font of the red neon Funky Lam sign and chair covers sporting Lao characters. For Sanya, the reasoning to fit a modern-retro Lao restaurant inside of a vintage motorbike cafe, he just quotes Anthony Bourdain "Motorbike: the only way to see this part of the world. The thick, unmoving air. The smell past rice paddies. Water buffalo. What feels like another century. Laos is the kind of place that can easily capture your heart and not let you go."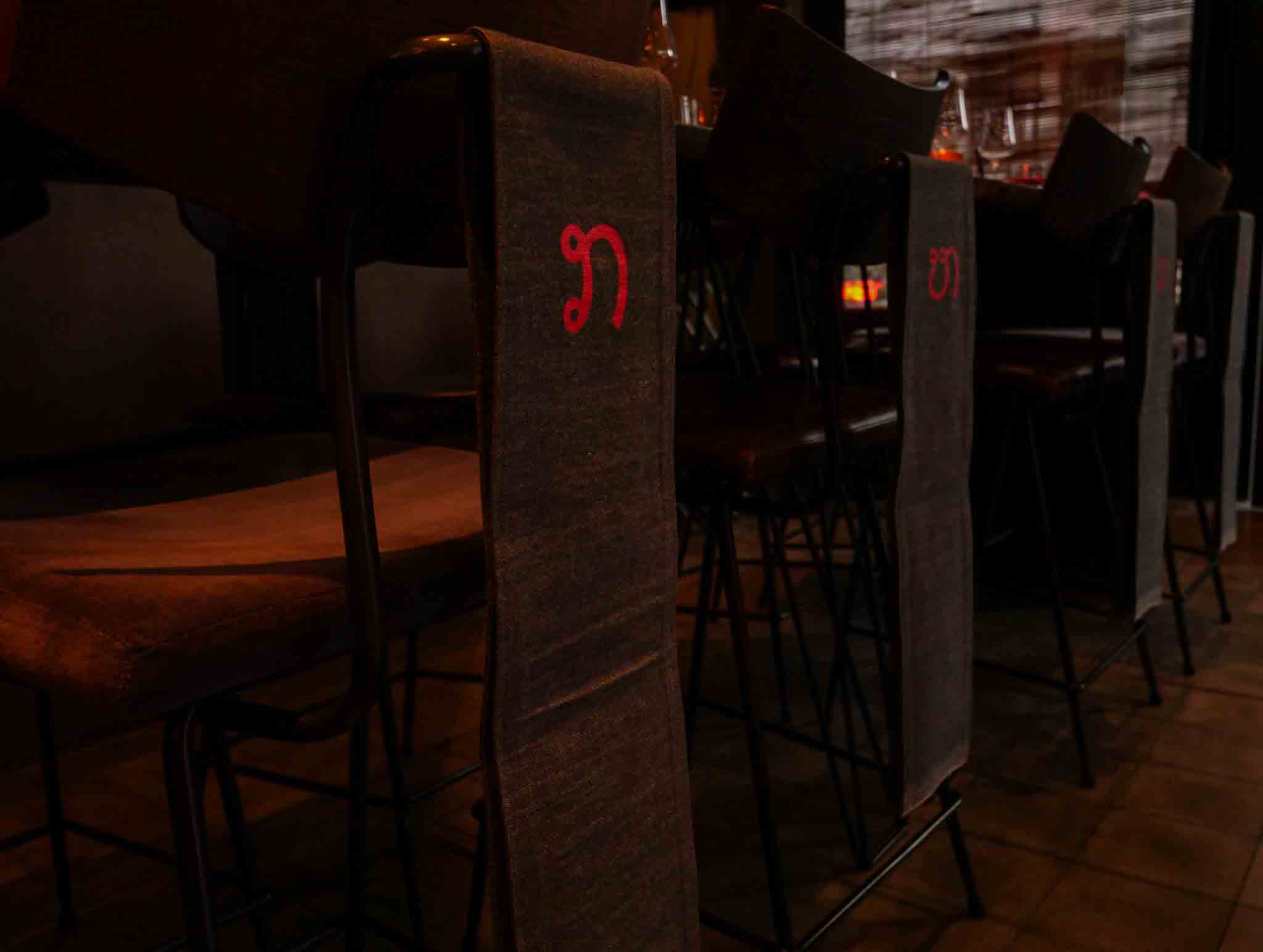 MORE INFO
Funky Lam Kitchen is located on Thonglor Soi 11 in Bangkok
Other inspiring places curated by Sanya: Maggie Choo, Sing Sing, Cactus, and Siri House.
Saya has launched the first Thai food delivery service in Paris, Thai At Home
Text by Vanida Phimphrachanh & Jason Rolan
Photographs by Funky Lam / Camilla Davidsson