One of Laos' most photogenic provinces, Khammouan is blessed with stunning mountains, incredible caves, beautiful swimming spots, and interesting cultural sites to visit. The Khammouan Loop, created by the circuit of Routes 13, 12, 1E, and 8, provides a basis to begin exploring the history and beauty that exists here.
Pha Katai

A steep metal staircase and walkway lead you up to the craggy peaks of a limestone karst, but the view over the Nakai Plateau is astounding.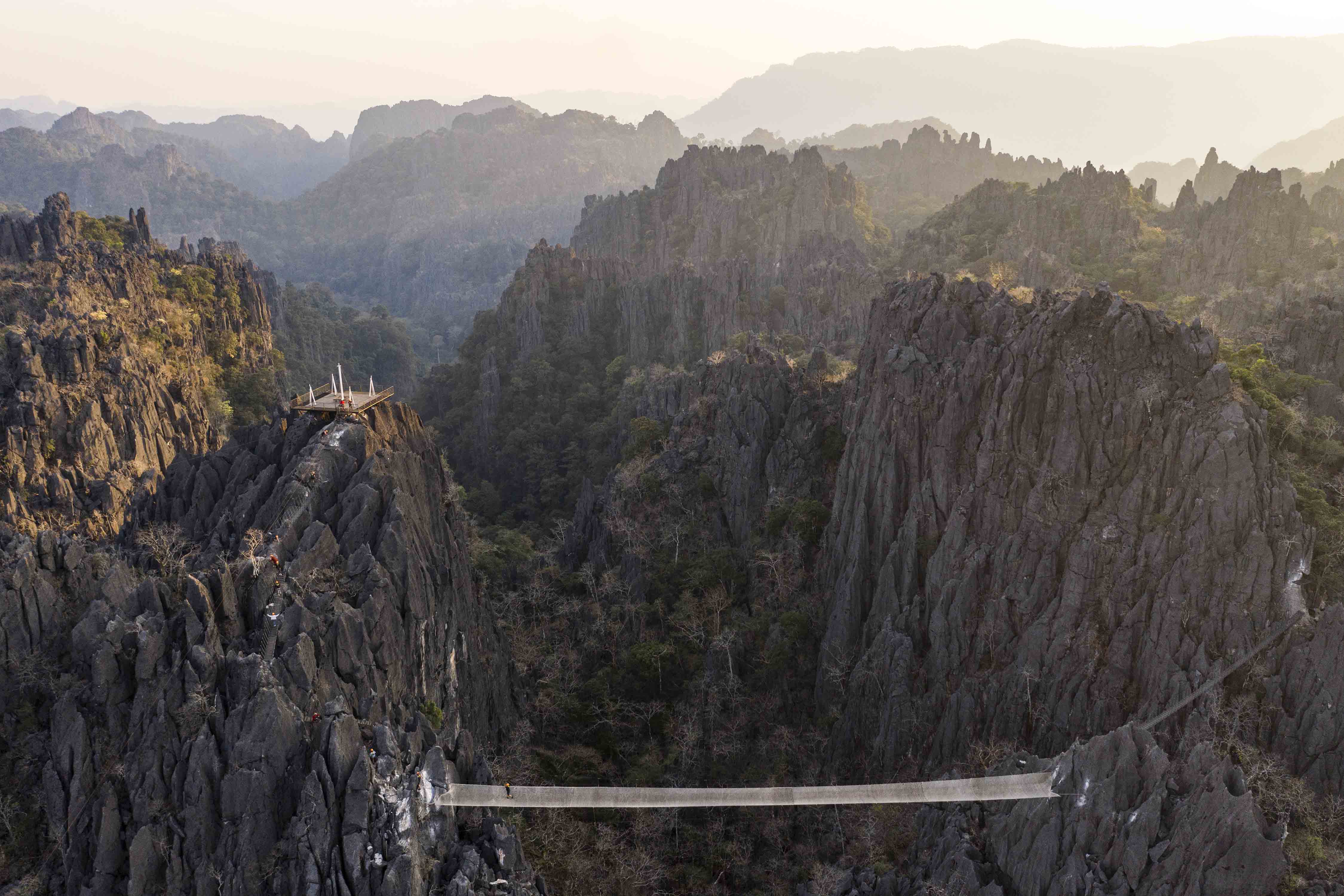 The Rock Viewpoint

This adventure destination sports an easy zipline, spider net bridge, and via ferrata course set between stunning limestone karsts. There is also a breezy modern branch of the famous Khop Chai Deu restaurant to enjoy the view.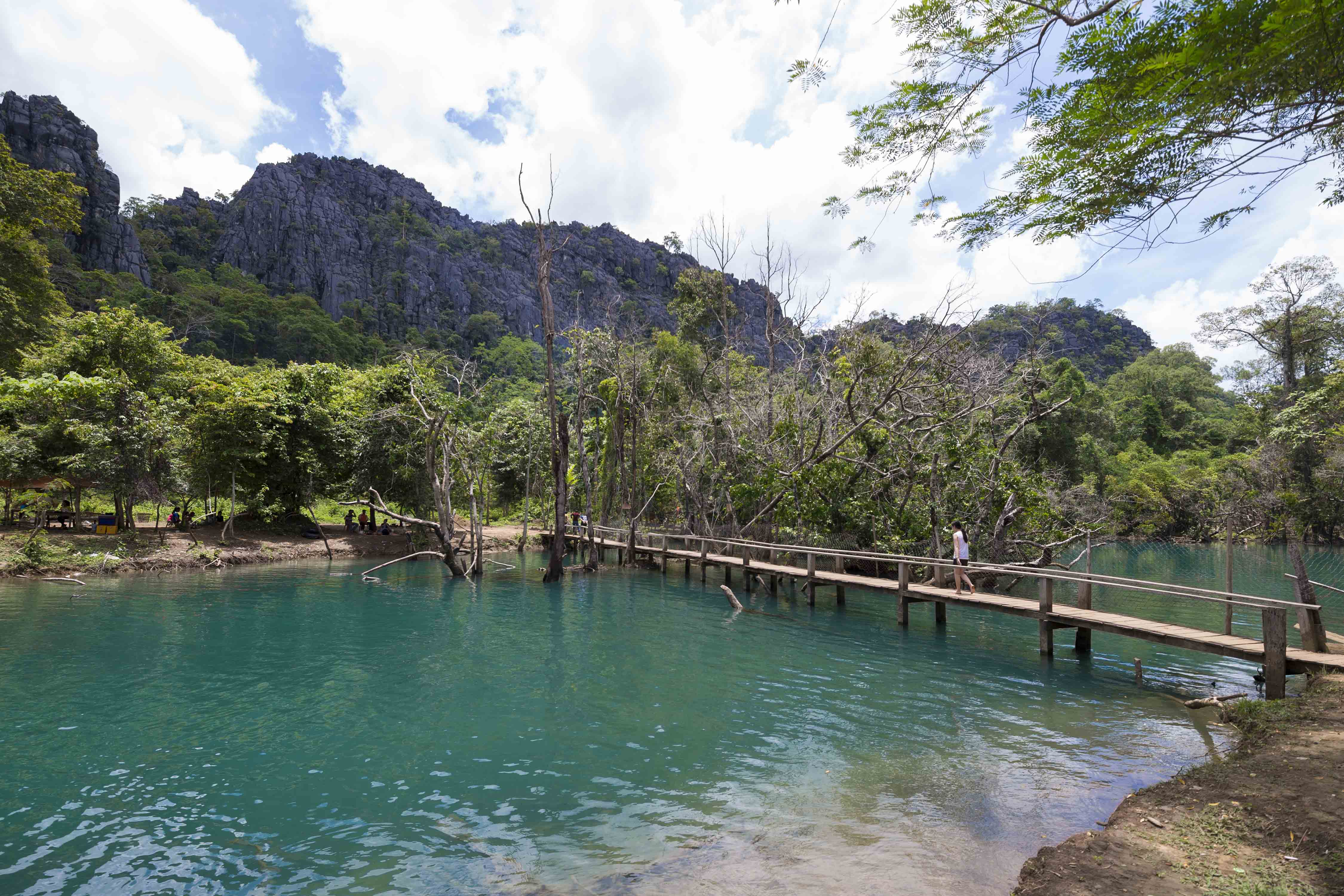 Khoun Kong Leng

The limestone mountains of the Phou Hin Boun National Protected Area absorb and filter rainwater, which springs up in clear blue lagoons nearby. Khoun Kong Leng is a beautiful example of this phenomenon.ໃ The innermost section is closed to tourists as villagers consider it a holy site.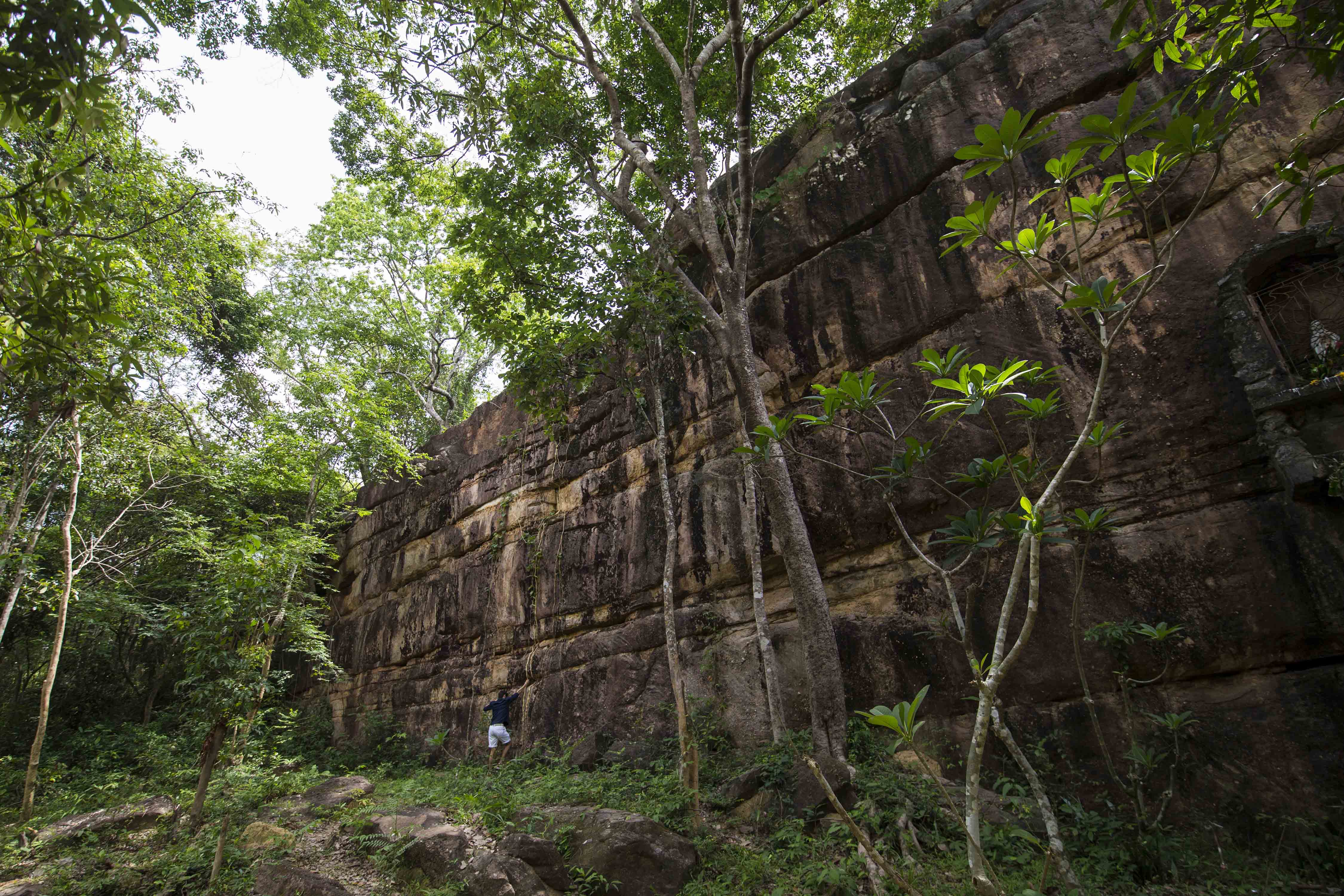 Giant Wall

This geological phenomenon was caused by shifts in the earth's crust, but locals believed it was built by giants in ancient times. The wall looks strong enough to keep out invaders. Local Christians even use the area as an outdoor chapel.
Spring River Resort

Nestled in a scenic bend of the
Nam Hinboun River, this charming hotel has its own protected lagoon to explore and is a scenic place to relax for a few days.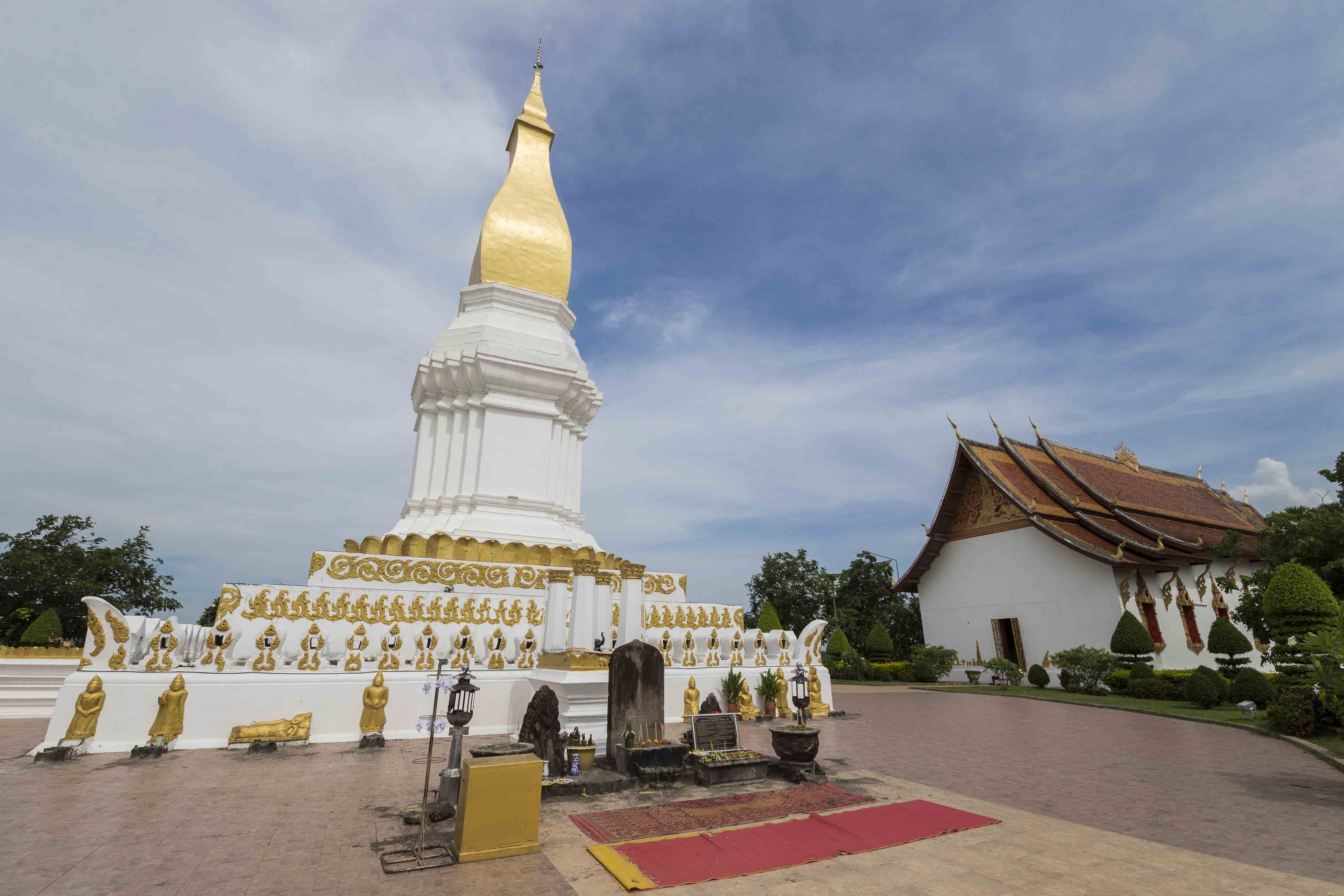 That Sikhottabong

The heart of the former Sikhottabong kingdom, the holiest site in the province has long been a place of religious worship and has received several renovations over the centuries. The stupa is said to contain bones of the Buddha and hosts the province's largest festival during the full moon in February.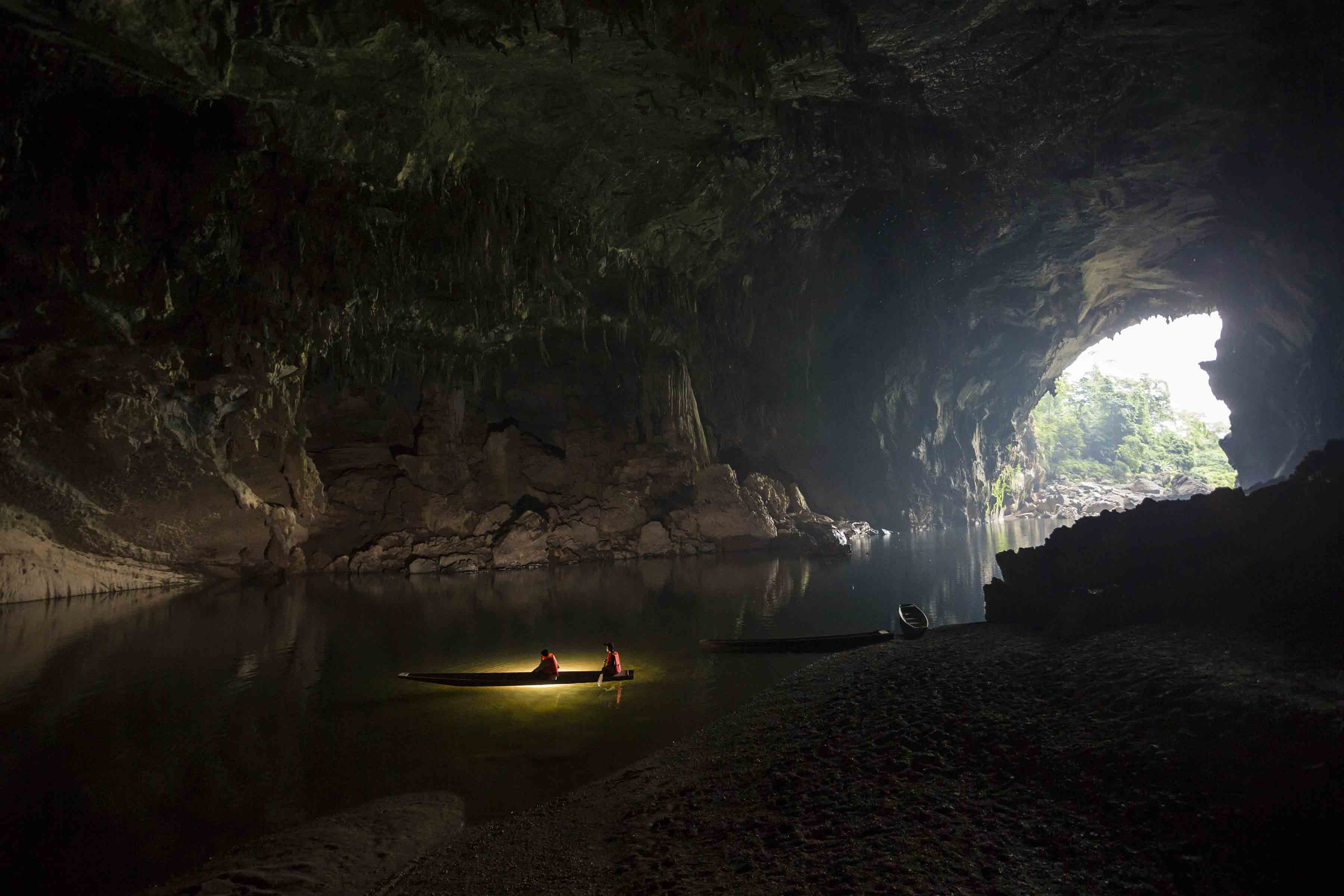 Khoun Xe Cave

One of the most remote caves, Khoun Xe is located near the Vietnamese border. A difficult path to it is impassable in the rainy season. Explorers can kayak in the cave and visit some immense chambers.
MORE INFO
Follow the official Lao Thiao Lao Facebook page to see special offers, learn about interesting places to visit, and compete to win prizes!