Immerge yourself in pristine nature!
The Nam Et-Phou Louey National Park (NEPL) covers three provinces, Houaphan, Xieng Khouang, and Luang Prabang, and is the largest and one of the most biodiverse protected areas in Lao PDR. The National Park is situated between the UNESCO heritage town of Luang Prabang, Houaphan – the birthplace of the Lao PDR, and Xieng Khouang – famous for the UNESCO Plain of Jars sites near Phonsavanh. 
The winding mountain roads of the Northeast Heritage Route showcase stunning views and link remarkable cultural, historical, and natural areas including mysterious ancient sites, diverse ethnic villages, hot springs, waterfalls, caves, and healthy forests.
The national park, as a green heart, preserves the natural life of northeastern Laos and offers critically important environmental services (oxygen, water, and forest products) to all people in Laos. NEPL NP is also the source of many rivers including the famous Nam Khan River that crosses Meuang Hiam town and shapes the UNESCO peninsula in Luang Prabang before entering the Mekong River.
In 2010, the National Park began operating several wildlife conservation tours to support conservation-linked livelihoods for the surrounding communities and to offer a unique opportunity for visitors to spot numerous wildlife species in their natural habitat.
Many of the National Park's ecotourism service providers (guides, boatmen, and cooks) are from households that formerly relied on poaching and now work as wildlife spotters and protectors. To encourage conservation efforts, financial incentives are paid to the local people based on encounters with wildlife by visitors (including direct sightings and indirect observation such as animal calls and footprints).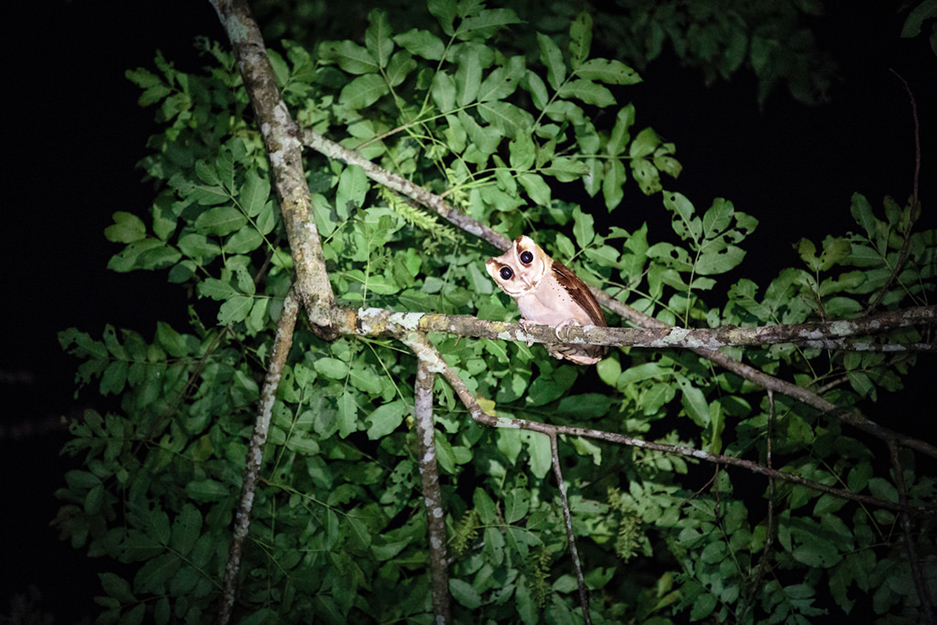 THE NATIONAL PARK'S WILDLIFE TOURS
The Nam Nern Night Safari
The Nam Nern Night Safari is a 24-hour boat-based wildlife-spotting tour. The trip highlight is nighttime wildlife spotlighting, looking for wild and endangered animals such as Sambar Deer, muntjacs, civets, otters, Asian Golden Cat, Leopard Cat, and pythons, while the long-tail boats drift down the Nam Nern River. A daytime boat trip upstream offers the opportunity for birdwatching, including Blyth's Kingfishers, eared pitta, red-collared woodpecker, and many more.
Wildlife Conservation Trekking Tours
Trekking tours range from two to five days and offer a unique opportunity to feel like a field biologist while tracking and identifying wildlife along trails. Together with the park guide and village wildlife spotter, analyze footprints, scratches, scat, and view camera trap images set along the trail. You might find evidence of clouded leopard, the endangered wild dog Dhole, or bears!
Stay at the Nests and try your luck to spot wildlife from the observation tower. Wake up with the beautiful morning calls of the critically endangered Northern White-cheeked Gibbons.
Challenge yourself on the longer itineraries with a trek up to the summit of Phou Louey the "Forever" Mountain (Elev. 2257m) – the highest point of the National Park and the third highest summit in Laos!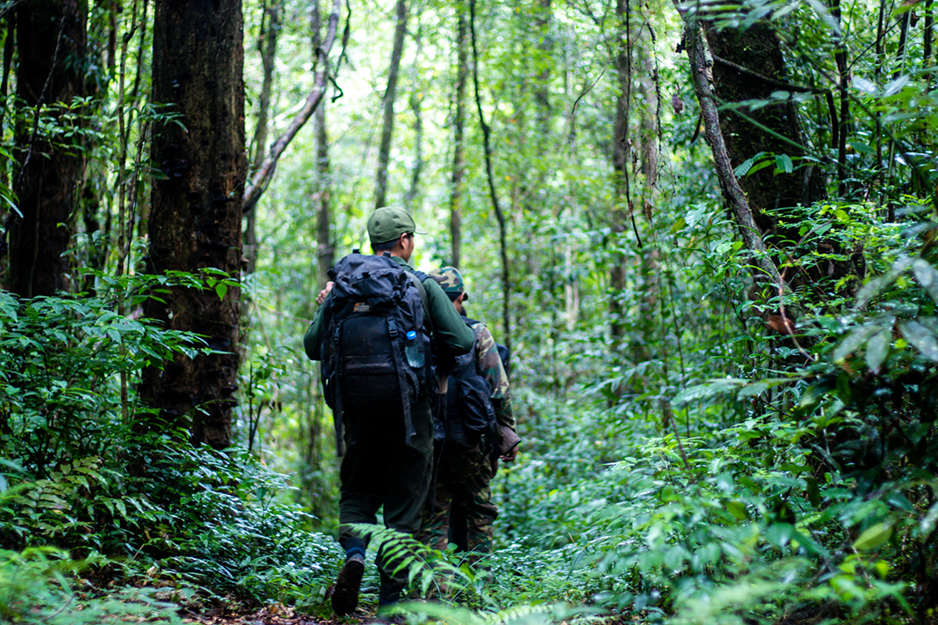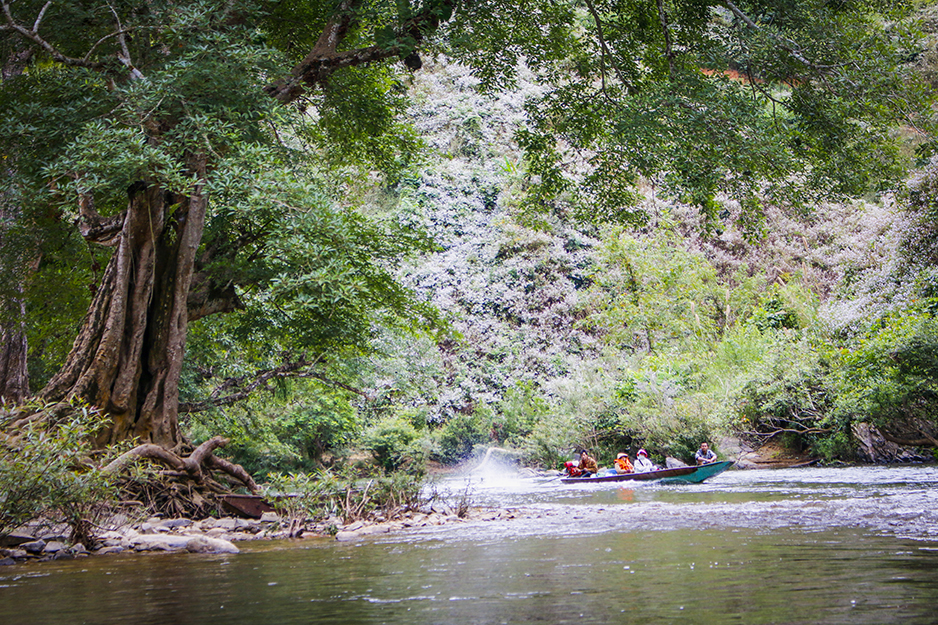 WEEKEND ESCAPE ITINERARY IDEAS
4D/3N: Vientiane – Phonsavanh – NEPL NP – Vientiane
D1: 10:00–10:30 AM. Fly Vientiane to Phonsavan. Explore the Plain of Jars.
D2: Early morning transfer to Nam Nern River Safari village. 11:00 AM Start the River Safari.
D3: Finish the River Safari. Travel to Meuang Kham and relax at the hot springs. Overnight in Meuang Kham or in Phonsavanh.
D4: 11:00–11:30. Fly Phonsavanh to Vientiane.
5D/4N: Vientiane – Phonsavanh – NEPL NP – Luang Prabang – Vientiane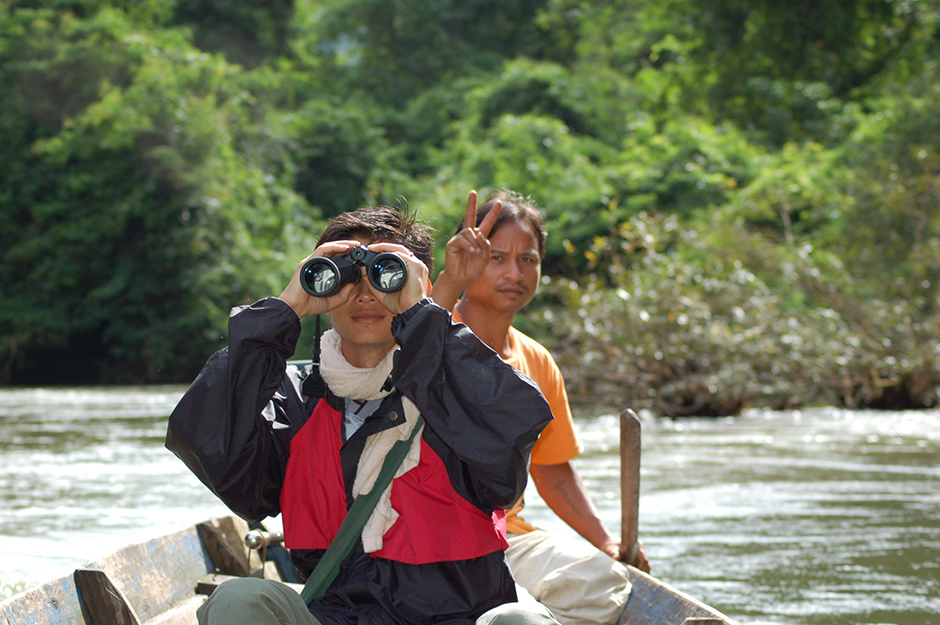 D1: 10:00–10:30 AM. Fly Vientiane to Phonsavan.
Explore the Plain of Jars.
D2: Morning travel to Nam Nern River Safari village.
11:00 AM Start the River Safari.
D3: Finish the River Safari. Start traveling towards Nong Khiew. Stop at Muang Hiam for lunch and visit the
National Park visitor center and hot springs. Overnight in Nong Khiew.
D4: Sunrise viewpoint hike. Breakfast and transfer to Luang Prabang. Relax and overnight in Luang Prabang.
D5: 14:05–4:45 Fly Luang Prabang to Vientiane
STAY LONGER & EXPLORE THE NORTHEAST HERITAGE ROAD!
– National Park Trekking Tours and the 3–5 day Phou Louey summit Challenge!
– Mysterious cultural sites at UNESCO Plain of Jars and the Hintang Standing Stones
– Sam Neua town & Viengxay Caves
– Phou Pathi Mountain with amazing views over Nam Et-Phou Louey National Park
– Hot springs at Muang Hiam and Muang Kham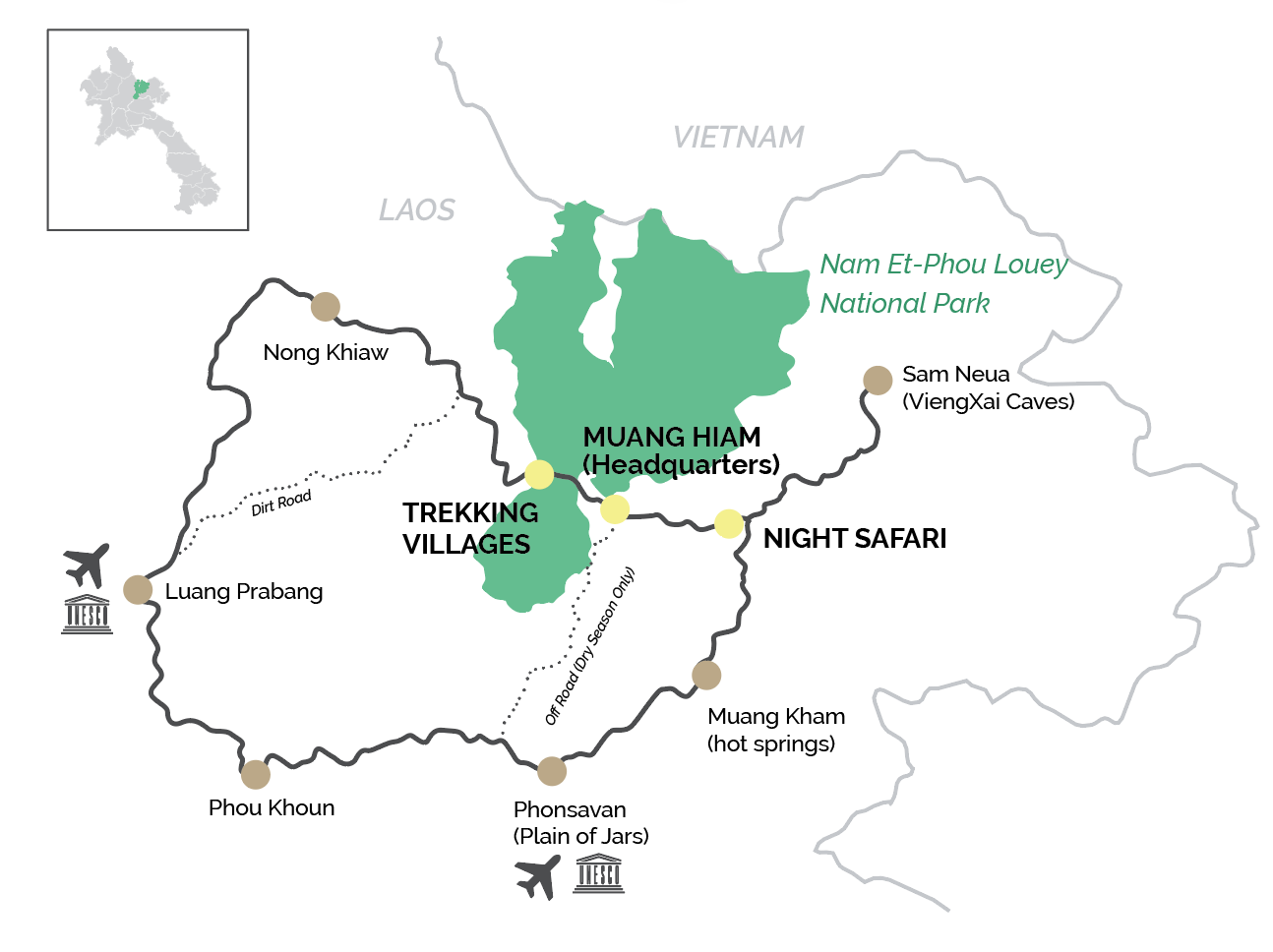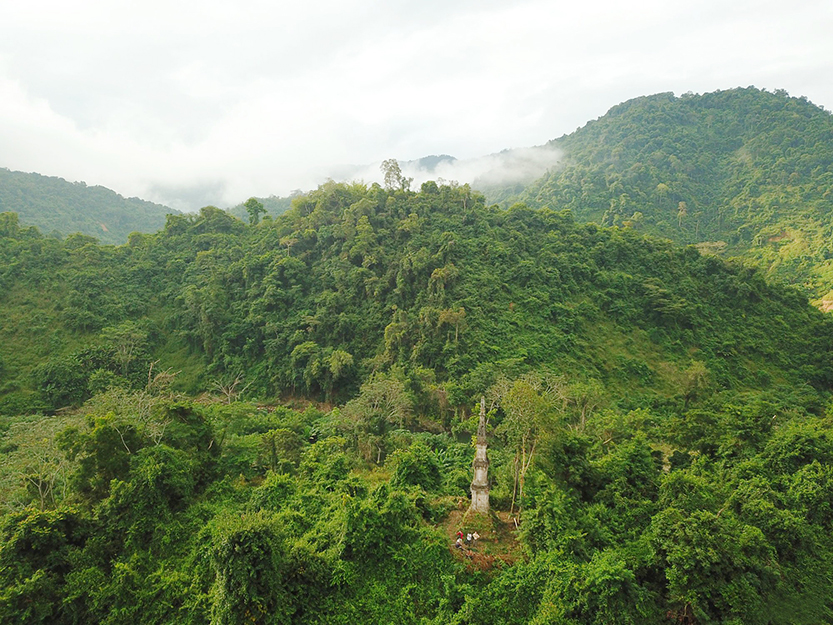 MORE INFO
Learn more about Nam Et-Phou Louey National Park on namet.org
Book on the National Park website or with local travel agents such as: Discover Laos Today or  EXO Travel!
GETTING THERE
Lao Airlines has regular flights from Vientiane to Xieng Khouang and Luang Prabang. Nam-Et Phou Louey National Park headquarters is in Muang Hiam, a 200km drive north from Xieng Khouang.
Text BY Janina Bikova
PHOTOGRAPHS BY NEPL/WCS Laos/NEPL friends & visitors