Dress the part in Luang Prabang.
Sao Sinh is the newest addition to Luang Prabang's vibrant cultural tourism scene. Billing itself as the first "Rent and Roam" traditional clothing rental service in town, the shop stocks dozens of traditional skirts, blouses, trousers, sashes, jewelry, and accessories in all sizes for visitors to rent for half and full-day wear. 
 "Luang Prabang is Laos' cultural heart, and that includes clothing. We wanted tourists to be able to experience this historical city wearing traditional Lao outfits. Also, with the temples, old buildings, and river, there are lots of great photo opportunities," says Thongkhoun Soutthivilay, who co-founded the business in August, after being inspired by similar activities in Kyoto and Seoul.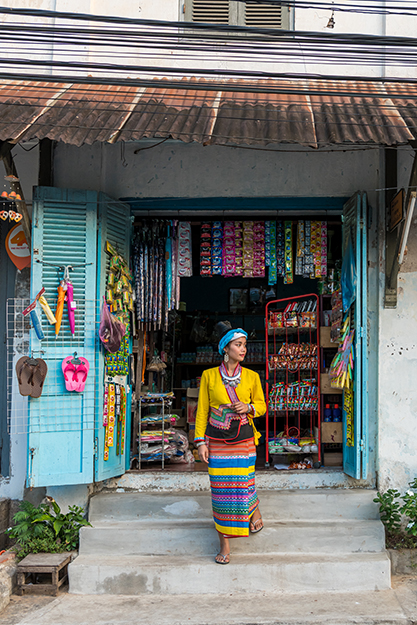 The sinh is the traditional tubular skirt worn by Laotian women and originated from the Tai ethnic groups (Tai Lao, Tai Dam, Tai Lue, for example). Sinhs come in countless colors, styles, and patterns, usually representing the region or community where the skirt was woven. Simple cotton or synthetic cloth sinh are worn every day, inside the home and out. Silk sinhs are reserved more for parties, weddings, and official functions. Sinhs are worn as part of a girl's school uniform, and by grandmothers, who cradle their grandchildren in the skirts while perched on a stool. Skilled weavers may spend weeks on a special silk tapestry technique sinh, which will be gifted to a new daughter-in-law, or just a few days, on a simple skirt that will be used day-to-day. Sinhs, like people, have "heads," "bodies," and "feet" – and could never be worn upside-down.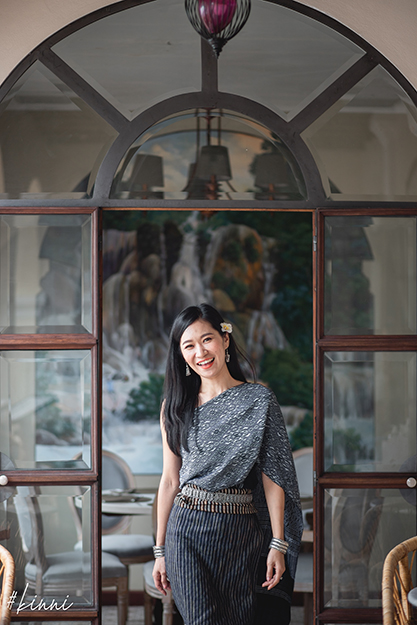 Sao Sinh aims to provide a fun experience, but also help tourists understand the significance and work behind traditional clothing. Their walls feature colorful panels about appropriate clothing for visiting temples, explanations of textile motifs, how a sinh is put on, and archival images of Lao clothing. The charming shop staff, who speak English, Mandarin, and Thai, help visitors choose from one of their many packages and styles for women, men, and children, and add-on accessories like hairpins and parasols. They are enthusiastic and accommodating, making guests feel comfortable and confident while helping them into the vibrant silk and cotton garments. 
Soutthivilay says, "we hope visitors will enjoy how elegant they feel wearing Lao traditional clothing, and that this will bring a bit of heritage back to Luang Prabang."
MORE INFO
Ban Vat Sene,
Luang Prabang (Across from Villa Santi Hotel)
hello@saosinh.com
030 56 61 854
opne Fri–Sun 9 am – 7 pm
Text BY Tara Gujadhur
PHOTOGRAPHS BY Sao Sinh