Phou Khoun , Luang Prabang Province

An important junction between Luang Prabang, Vientiane, and Xieng Khouang, Phou Khoun is becoming a tourist destination on its own. In the winter months, local strawberry fields provide perfect opportunities for camping and the cooler temperatures are perfect for campfires. Don't forget to wake up in time to see a sea of clouds in the valleys below you!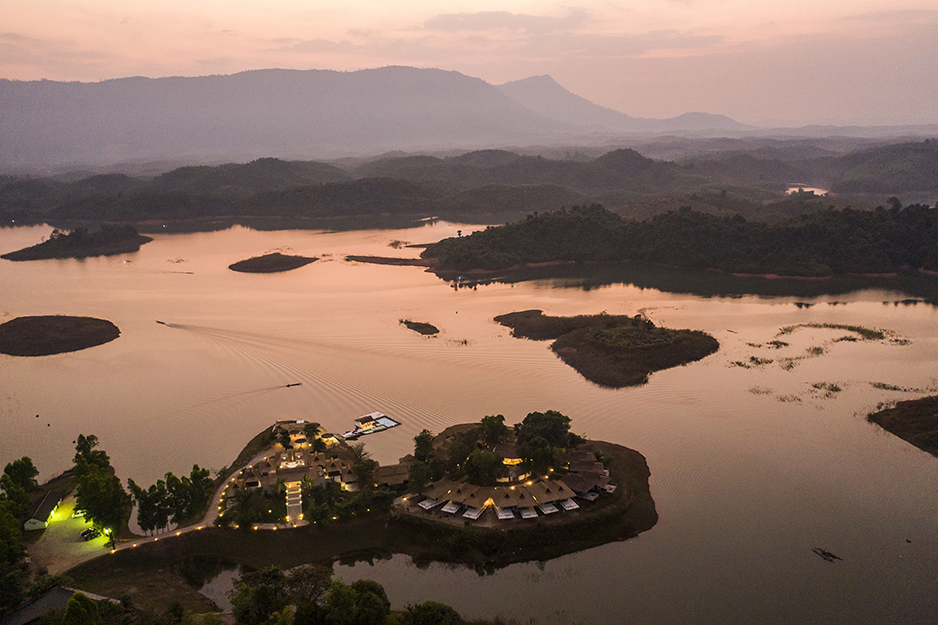 Nam Ngum Reservoir, Vientiane Province

This area was once a valley but was flooded by a nearby dam, and what were originally mountain peaks are now small islands. Comfortable resorts offer kayaks and boats for excursions to these islands where locals like to fish and forage. This is an excellent getaway for families or groups of friends.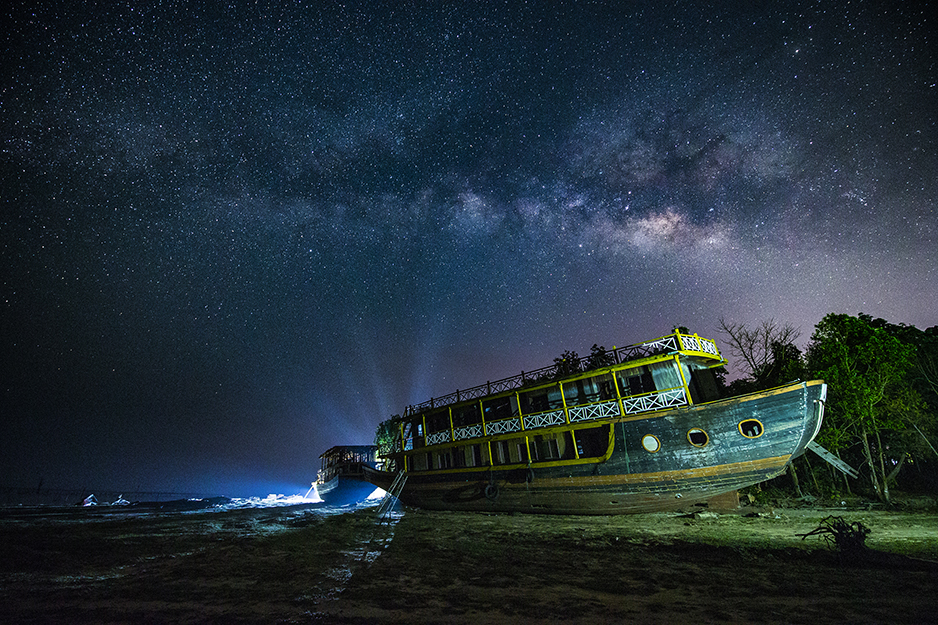 Thalang, Khammouane Province

Thalang is a fantastic starting point to explore the natural wonders of the Nakai-Nam Theun National Protected Area. Camping, kayaking, and guest-houses are available to help you discover this hidden area of Laos.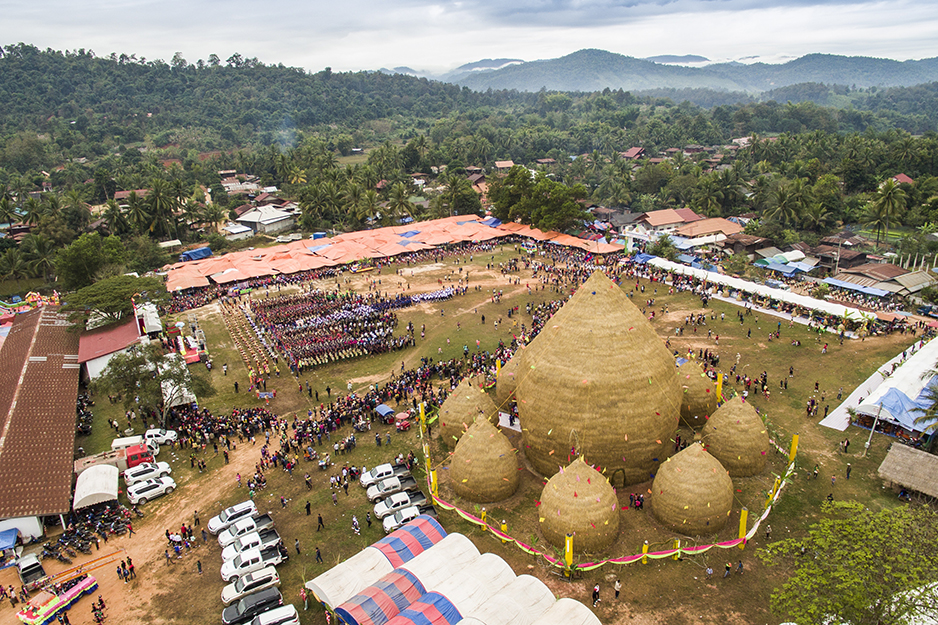 Haystack Festival (Boun Kong Khao), Sayaboury Province

After the harvest ends, Lao people traditionally made merit to the rice spirits, so that they could have a plentiful harvest the next year. This is still famously celebrated with large ceremonial haystacks in Phieng District, Sayaboury Province.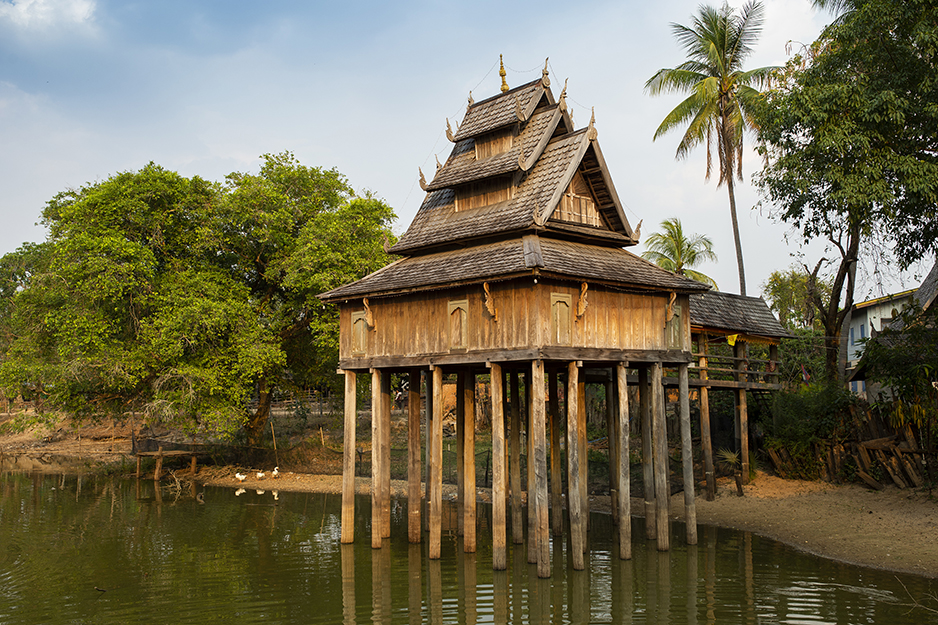 Wat Ban Lam Chan, Savannakhet Province

Wat Ban Lam Chan is one of the most interesting temples in the area due to its beautifully preserved Hor Traipidok, or library for Buddhist scriptures. This is a large wooden structure on stilts built in a pond. This is to protect the delicate palm leaf documents from insects. These kinds of libraries were once common, but due to war and neglect, many of them were lost.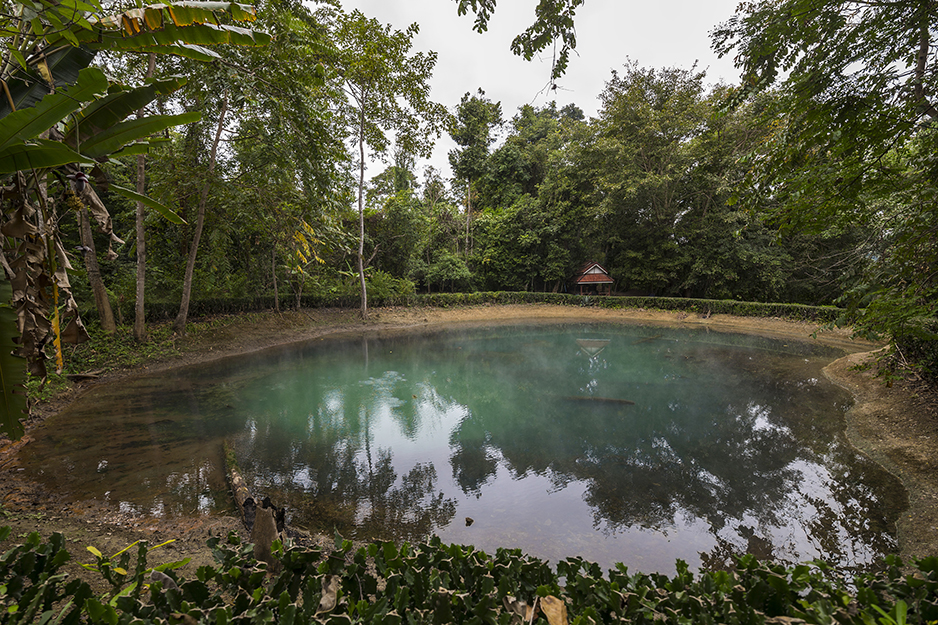 Big Hot Springs, Xieng Khouang Province

The Big Hot Springs are a naturally occurring source of hot water. The springs themselves are too hot
to bathe in, but the water is piped into nearby baths for you to soak in. This is especially nice on a cool day in the winter!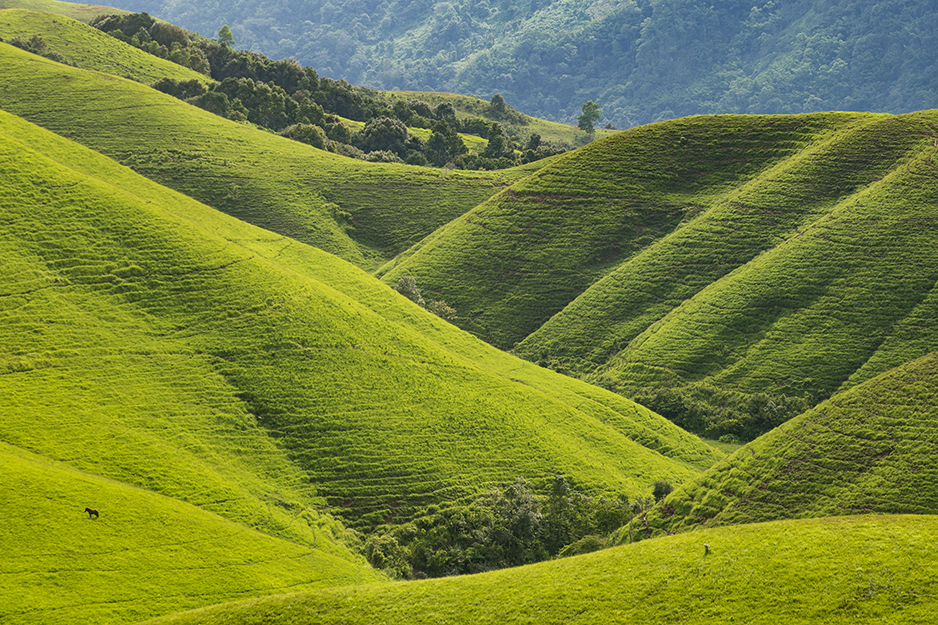 Phou Houa Xang, Xaysomboun Province

This grassy expanse of green rolling hills and blue skies has become a recent favorite for Instagrammers. The higher altitude and cooler air is also a draw for city dwellers who want to relax among such unusual beauty.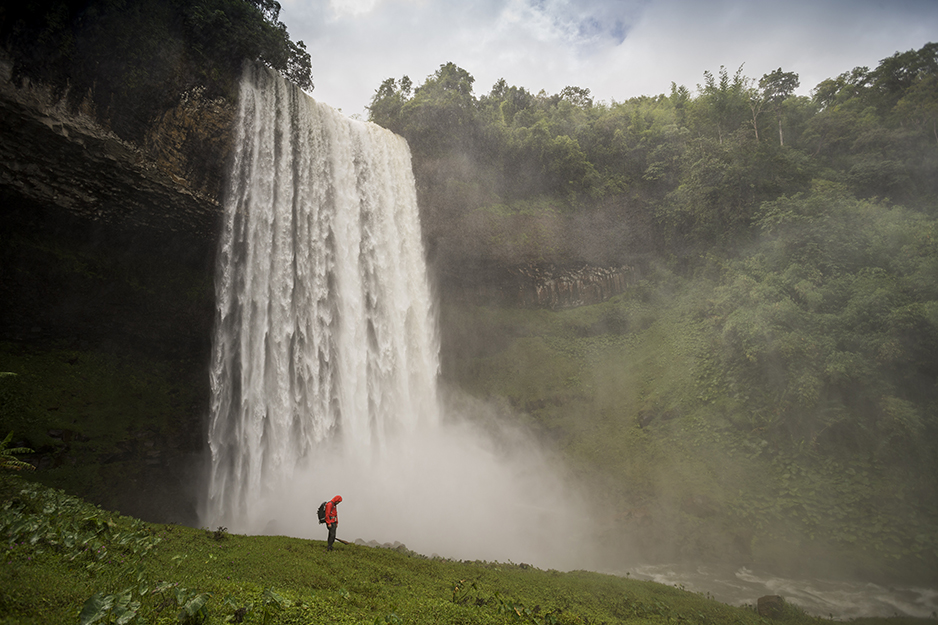 Tayicseua Waterfall, Champasak Province

These falls are gathering more and more notice online due to their incredible beauty. Tayicseua is
located about 44km from Paksong and actually comprises an area of 7 waterfalls accessible by jungle hikes through pristine flora. There is also a guesthouse and restaurant for the convenience of travelers.
MORE INFO
Follow the official Lao Thiao Lao Facebook page to see special offers,
learn about interesting places to visit, and compete to win prizes! 


facebook.com/laothiaolao