Flanking the left bank of the Mekong River, across from Thailand's Nakhon Phanom, Thakhek is easily overlooked, but under the surface lies a great deal to explore.
See and Do
Day 1
That Sikhottabong – 15:30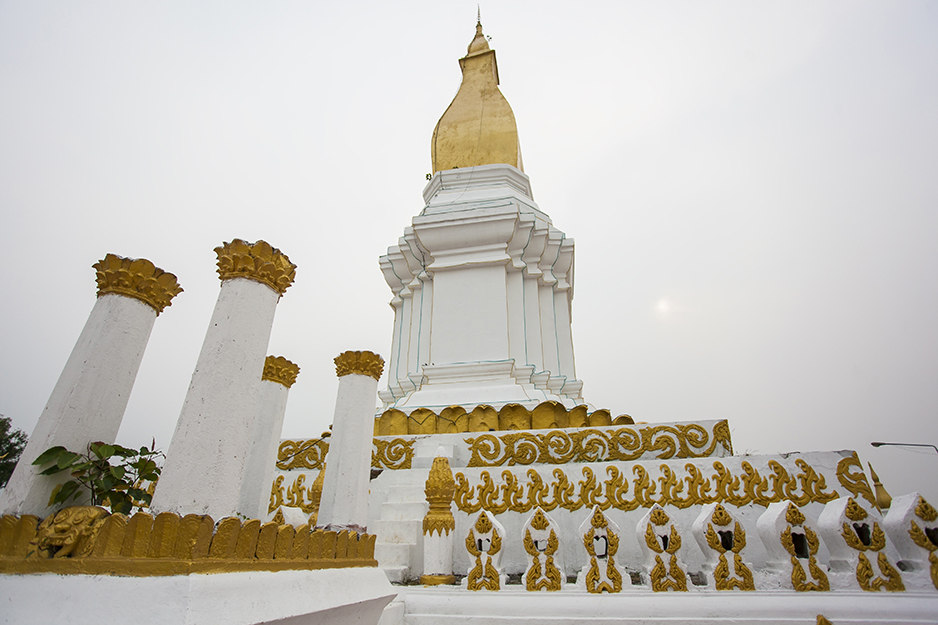 The heart of the former Sikhottabong kingdom, the holiest site in the province has long been a place of religious worship and has received several renovations over the centuries. The stupa is said to contain bones of the Buddha and hosts the province's largest festival during the full moon in February. As the sun lowers in the sky, monks chant in the sanctuary, bringing a profound sense of calm.
Sunset Restaurant – 18:00
As the name suggests, grab a seat on the veranda for an evening light show as the sunset runs the spectrum of colors most nights. Enjoy Lao and Thai dishes accompanied by an icy Beerlao.
Centerpoint Thakhek – 20:00
See where the locals hang out at the night food market near the ferry pier. Wander the stalls and sample delicious dishes from noodles to barbecue to desserts.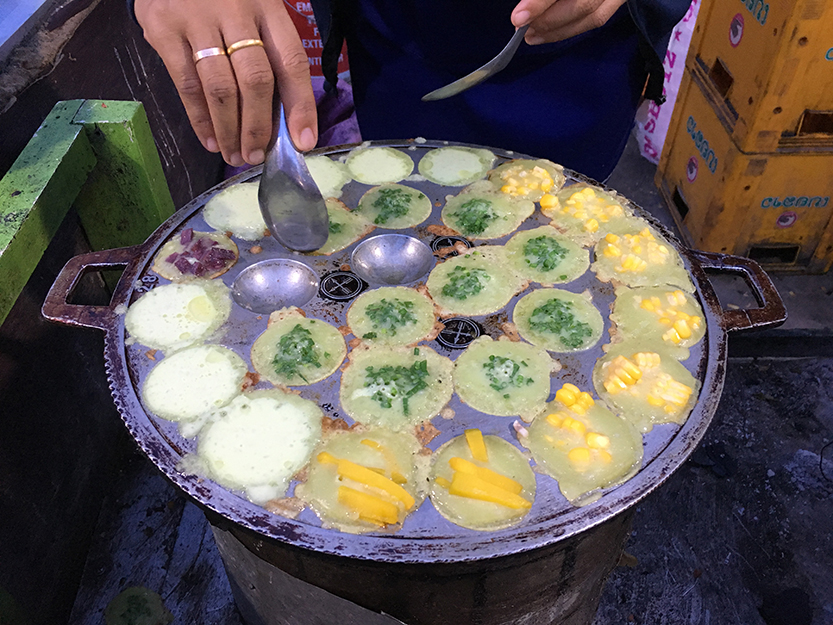 Day 2
Tham Xang Cave – 10:00
With a wealth of limestone mountains nearby, comes an equal wealth of caves. See a few of the most popular within a 20km radius of Thakhek. Tham Xang (Elephant Cave) sits closest to the city and has a formation that resembles an elephant's head. This cave is quite popular as a shrine for locals.
Tham Pa Fa – 11:00
Tham Pa Fa (Soft-Shelled Turtle Cave) was only recently discovered a decade ago by villagers hunting for bats, who stumbled on a trove of ancient Buddhas hidden in the cave.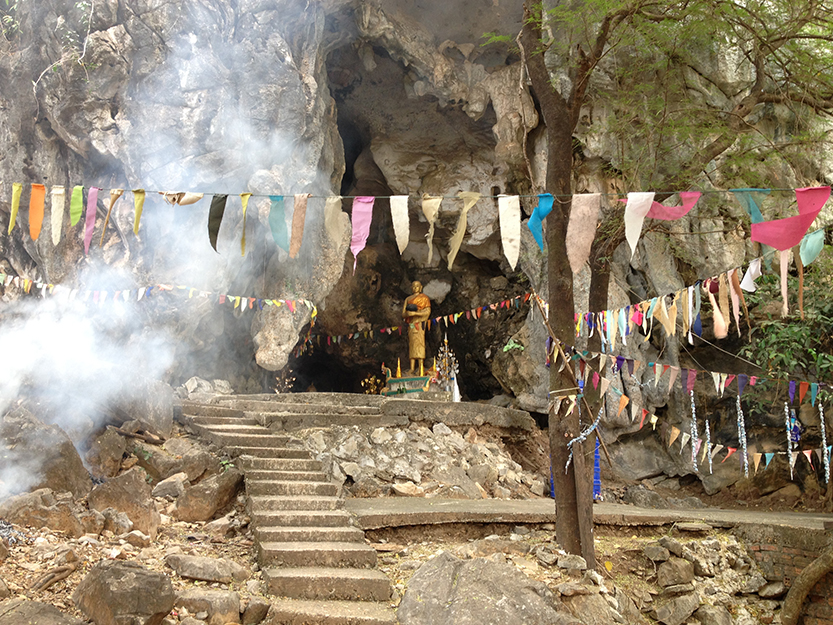 Tham Nang Aen – 14:00
Easily the most accessible cave for tourists, Tham Nang Aen (Swallow Cave) is the most developed cave for tourism with lit paths and paved staircases.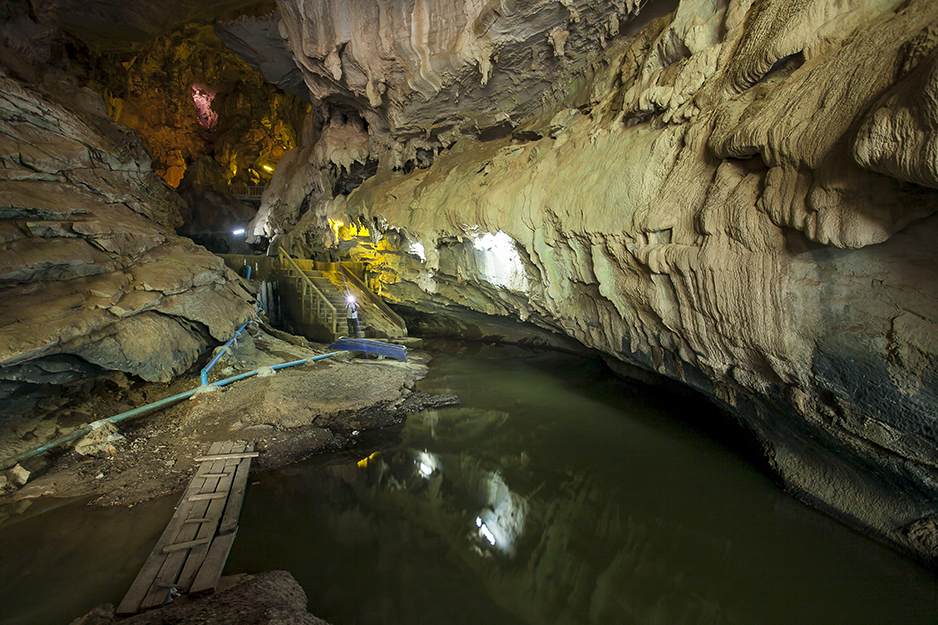 Soukjai Beer & Restaurant – 19:00

Sitting in a renovated heritage building, Soukjai creates a vintage chill-out spot through the owner's love of film and antiques. Enjoy beer and delicious local foods as a live band plays into the night.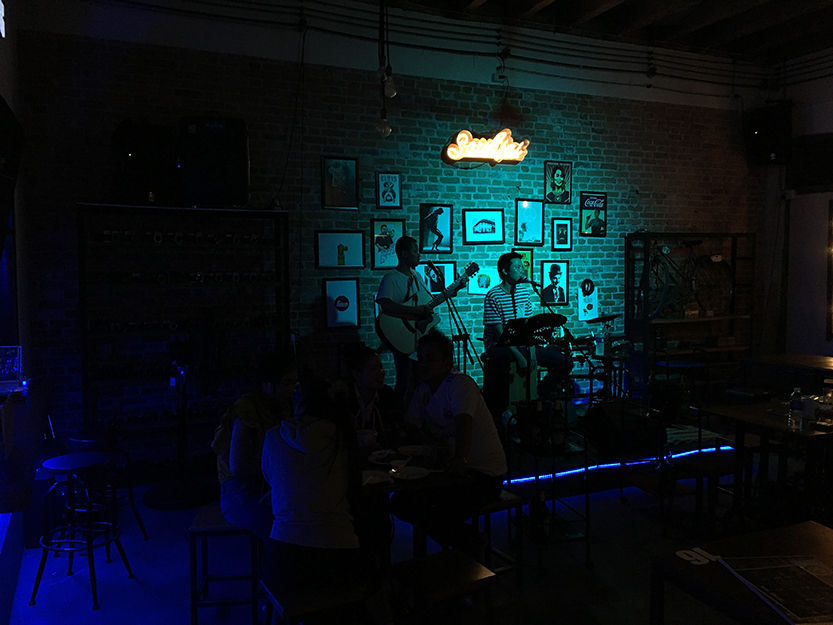 Day 3
The Giant Wall – 10:00
This geological phenomenon was caused by shifts in the earth's crust, but locals believed it was built by giants in ancient times. The wall looks strong enough to keep out invaders. Local Christians even use the area as an outdoor chapel.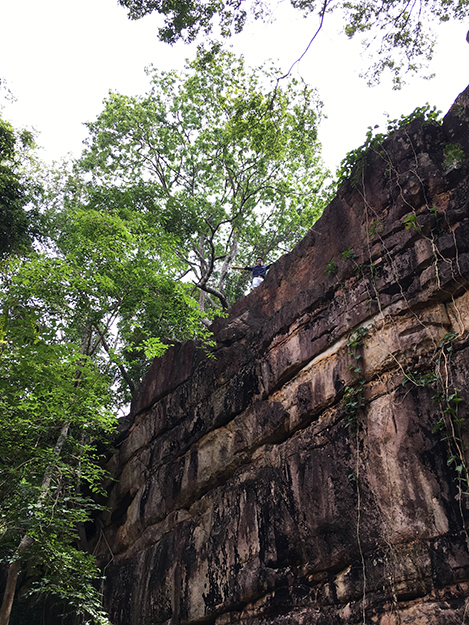 Khoun Kong Leng – 12:00
The limestone mountains of the Phou Hin Boun National Protected Area absorb and filter rainwater, which springs up in clear blue lagoons nearby. Khoun Kong Leng is a beautiful example of this phenomenon and the innermost section is closed to tourists as villagers consider it a holy site. On weekends and public holidays, locals come here in droves to swim and picnic. Local restaurant stalls nearby cater a variety of local foods, so a great place to relax for the afternoon before moving on to your next destination.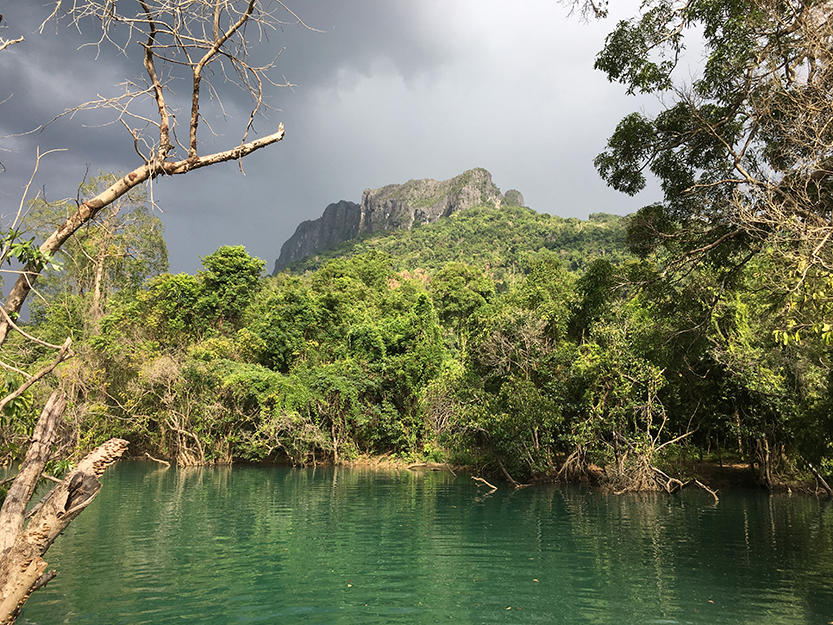 Stay
Le Bouton D'Or
is a charming French colonial boutique hotel with 18 comfortable rooms and a lovely riverside restaurant with Asian and Western food.  http://boutondor-tk.wixsite.com/leboutondorthakhek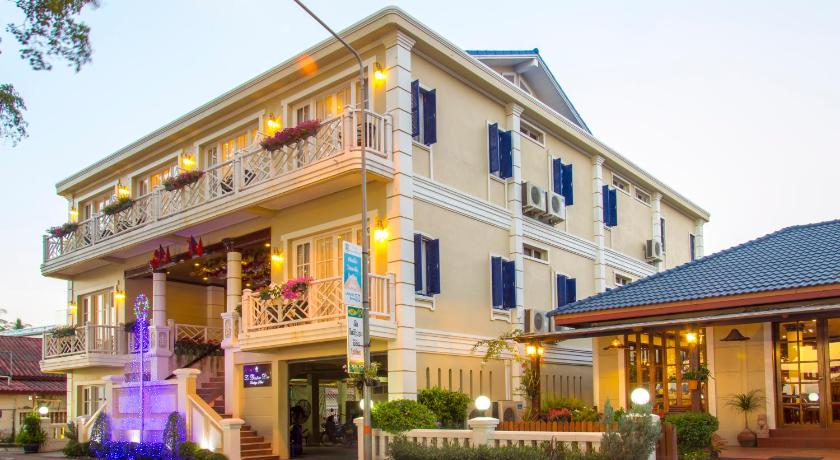 Inthira Thakhek
is situated on the old town square in a renovated heritage building with several room categories to match any budget. The restaurant downstairs serves casual Western and Asian cuisine and has a well-stocked bar. https://www.inthirahotels.com/thakhek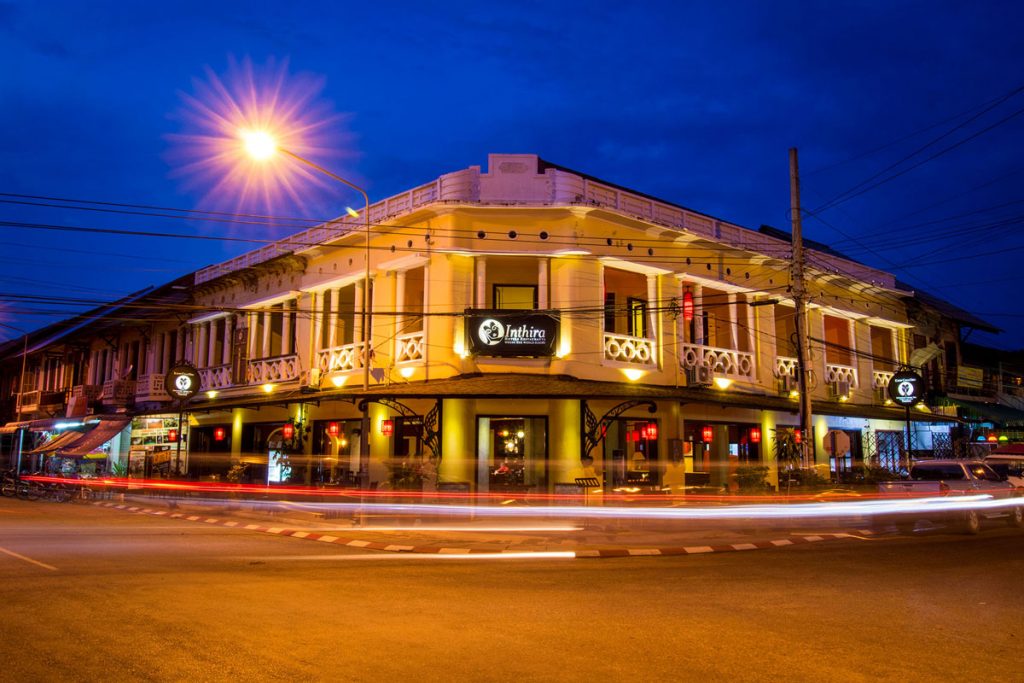 Text by: JASON ROLAN 
Photographs by: PHOONSAB THEVONGSA & JASON ROLAN