Great food and an amazing view is no tall order.
High above Vientiane, atop one of the tallest rooftop restaurants in the city, breakfast is ready. Eggs flip, bacon sizzles, and the mixed aromas of milky pancakes and freshly brewed coffee waft about on the breeze. There is no doubt the view is a sight to see, but the kitchen is a site to smell, as well.
Ray's Capitol Grille is the flagship restaurant of Daniel Buchanan, a man with no one left to one-up but himself. And in a country flavored with French heritage, Daniel has successfully brought the classic American menu to Laos.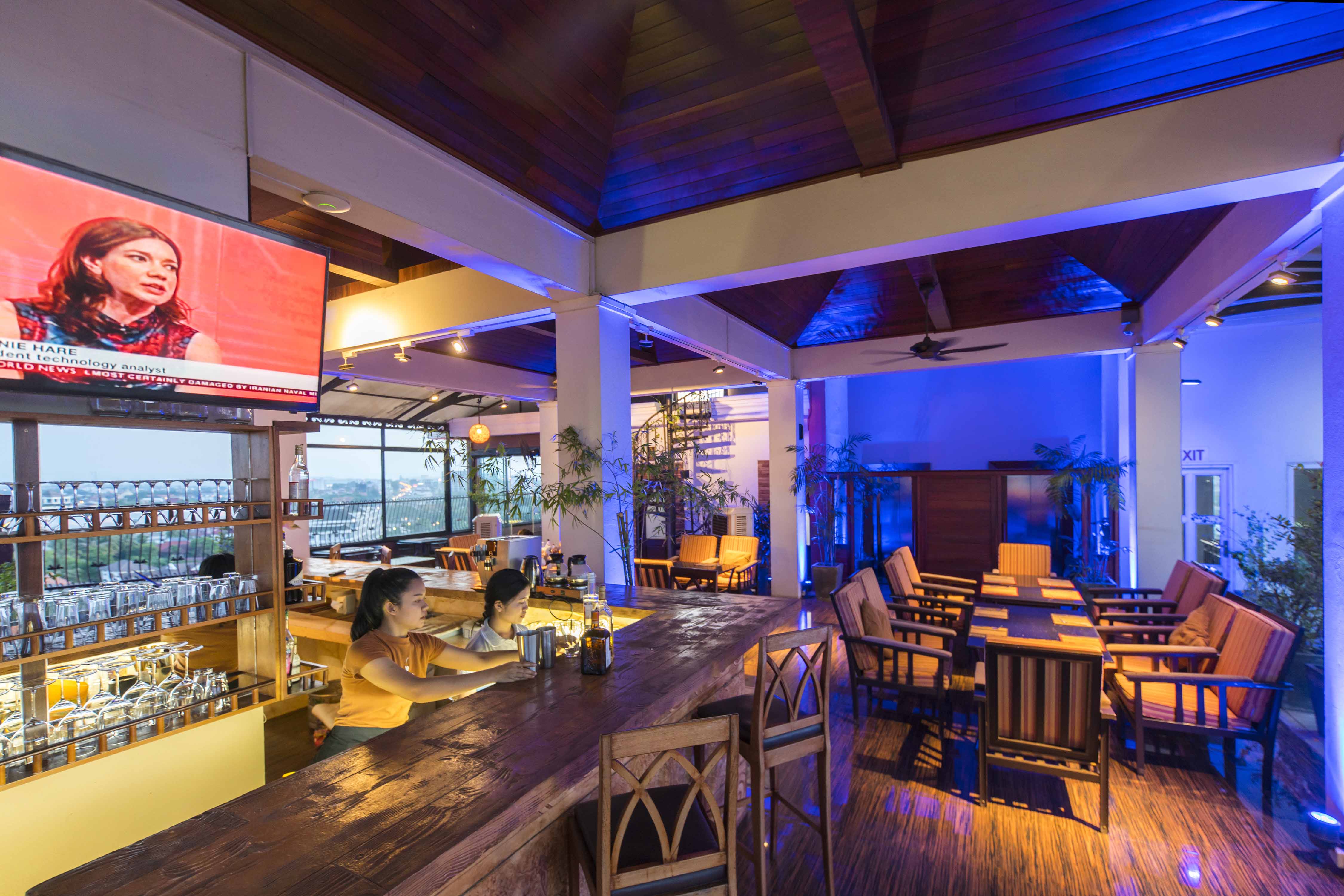 Wanting to create a space that captures the quintessential American dining experience, and with a panoramic view, Ray's Capitol Grille serves as breakfast balcony and evening bar and restaurant. Open from early morning for breakfast, diners can expect dishes such as blueberry pancakes topped with rich Marscapone cheese and homemade blueberry syrup, or the eggs benedict with smoked salmon or ham.  Some of the more quintessential American breakfast dishes served include huevos rancheros with locally produced chorizo sausage, or the chicken-fried porksteak topped with a creamy southern-style white pork gravy.        
Meanwhile, the top floor of Capitol Residence provides a viewpoint seldom seen in low-rise Vientiane, and at sunup and sundown, it is a visual feast. Dinner hours include specialty gourmet burgers, "surf and turf, a wide selection of organic salads, and a nice variety of Tex-Mex dishes.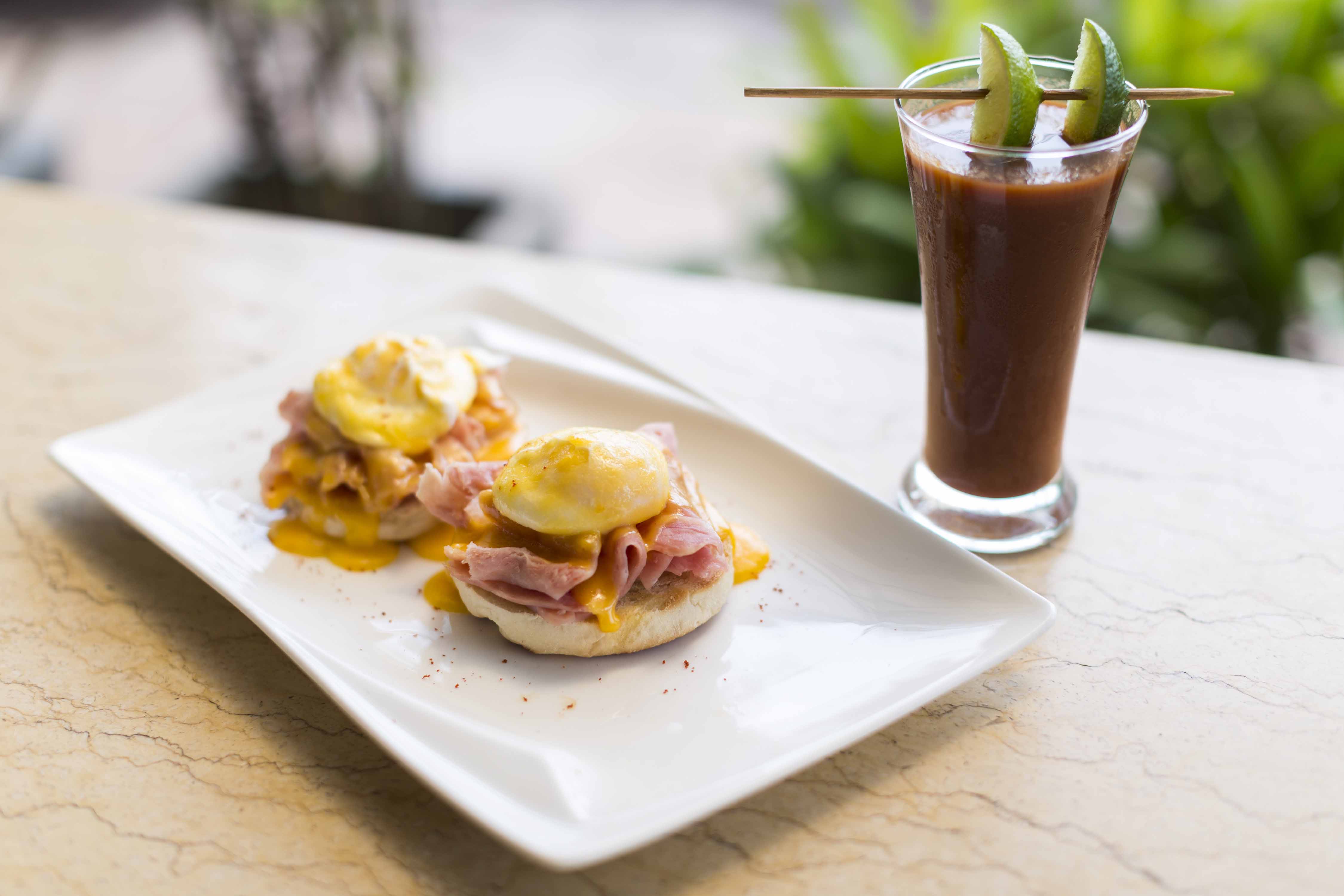 But Daniel took a long, hard road to the top, with grits and wits helping him on his way. A long-time Bangkok resident, Daniel had always enjoyed visiting Laos, and decided to make a move when the floods hit Thailand in 2010.
"Our house was underwater. It was a difficult time for everyone, and we just thought we'd make a change," he says.
Arriving in Laos, he quickly noticed a glaring gap in the market when it came to the restaurant scene. Gallic gastronomy was common, and there were pizza and pasta aplenty, but few were serving real American fare. And so Daniel began it all in a small, hole-in-the-wall space downtown where he housed his wife and young son, and served up hamburgers and cheesesteaks to hungry patrons. 
And people just could not get enough: "The word spread pretty quickly. You had this huge expatriate population who had been craving some of the American classics, and a young Lao population that wanted to try it."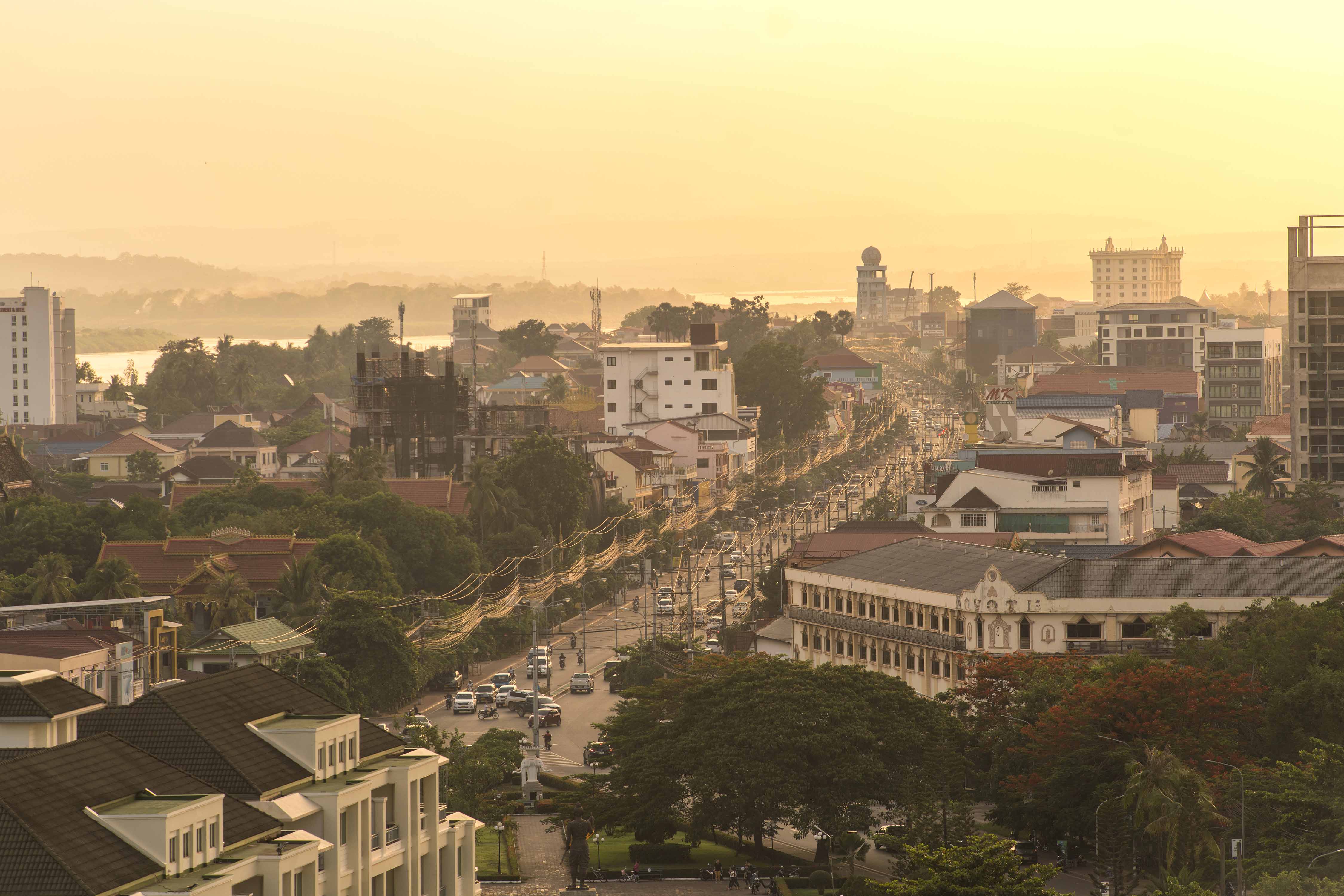 One thing led to another, and today Daniel runs multiple restaurants as well as a school canteen, employing a total staff of thirty. His mission, he says, is to help bring more respect to the hospitality business in Laos, educating people and helping them understand that this can be a career choice. He focuses on providing employment for rural Lao women, who often have few prospects. And he has built a pathway for them to advance through, beginning as a cook or a waiter, and moving right up to restaurant manager.
And despite his success, Daniel is not quite ready to hang up the skillet. With plans for a new venture, you can bet your last dollar the griddle will sizzle and the cheese will flow, and whatever Daniel does will be a capital idea.
MORE INFO
Ray's Capitol Grille is located on the 10th floor of the Capitol Residence Hotel. It is open for breakfast and brunch from 7 am to 2 pm on weekends, and in the evening for tapas, cocktails and dinner, which includes a gourmet burger selection, wide variety of fresh organic salads, and a selection of grilled steaks. The space is available for private functions and includes a professional bartender.
Text BY Cameron Darke
PHOTOGRAPHS BY Phoonsab Thevongsa