The ideal location at the confluence of hospitality and charm.
Sitting on the terrace of the Viewpoint Restaurant and Café, gazing at local boats silently skimming across the confluence of the Mekong and Khan Rivers, you would almost forget that you are in a city. This restaurant, a part of Mekong Riverview Hotel, is a testament of love for the UNESCO World Heritage town and a welcoming retreat for guests. Its outstanding location is totally unique and makes it the sort of place you could come for a meal and end up staying all day!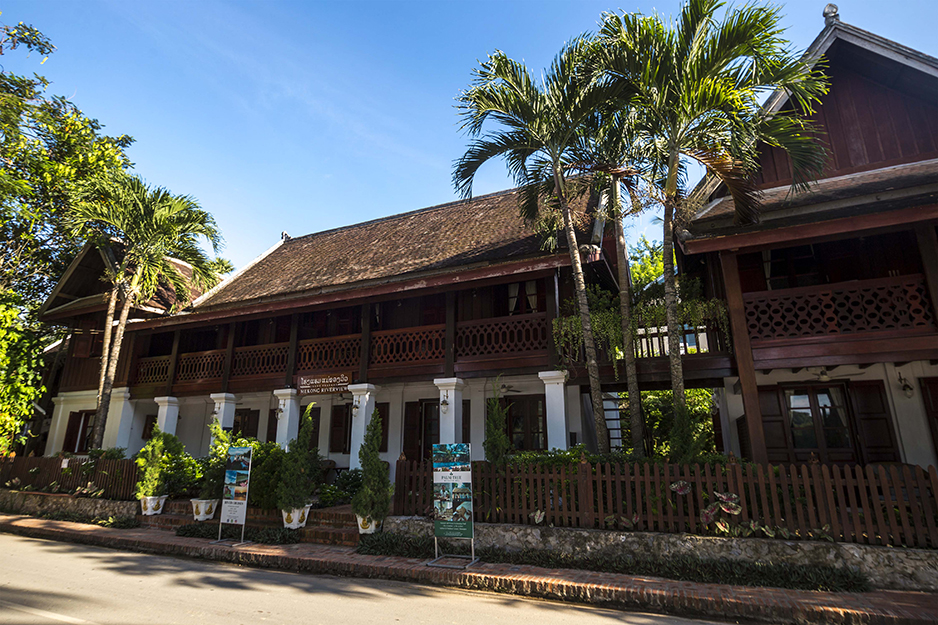 This charming alfresco restaurant boasts an incredible panoramic view. The waiters are well-trained and offer helpful assistance for those new to the delights of Lao cuisine. The crispy Fried Riverweed served with traditional spicy dipping sauce and the fragrant Steamed Fish in Banana Leaves are favorites. They also offer other delicious Asian food and French Chef Jean-Baptiste Legrand has even created a new selection of international cuisine. It is truly a relaxing spot to enjoy the view of the rivers and watch local life crossing back and forth on the local bamboo bridge. In the evenings, the area is lit up offering an even more romantic atmosphere to this charming and quiet spot.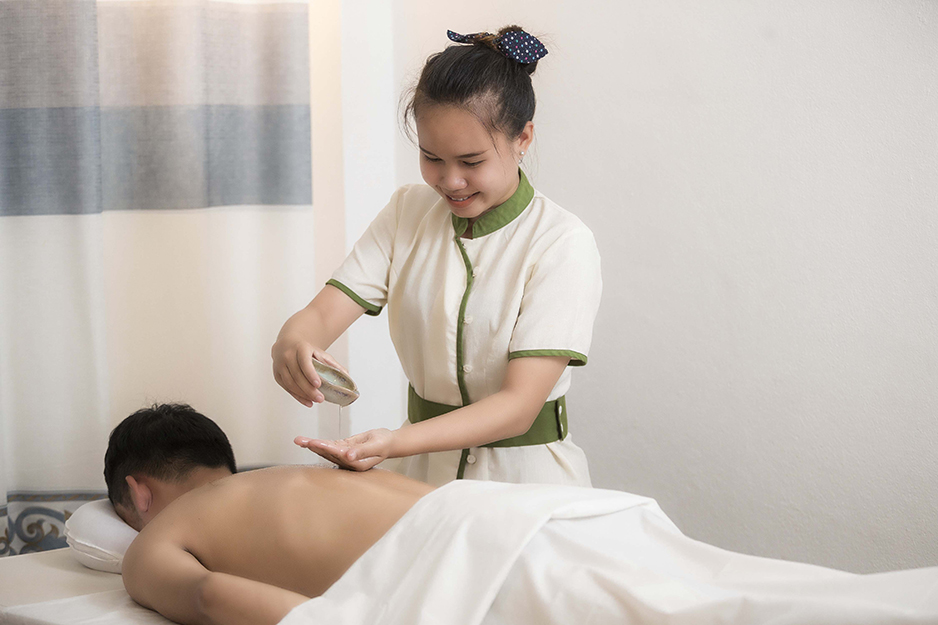 The restaurant is flanked by a public park that was disused land until the owner recognized the beauty here and offered to renovate it for the city. Now it is visited by hundreds of people per day who come to admire the view and natural landscape. It perches above the boat landing, where the hotel's own boat is moored. Guests can even take this boat out for romantic cruises,
along with some wine and canapes to enjoy the Mekong during the golden hours of sunset.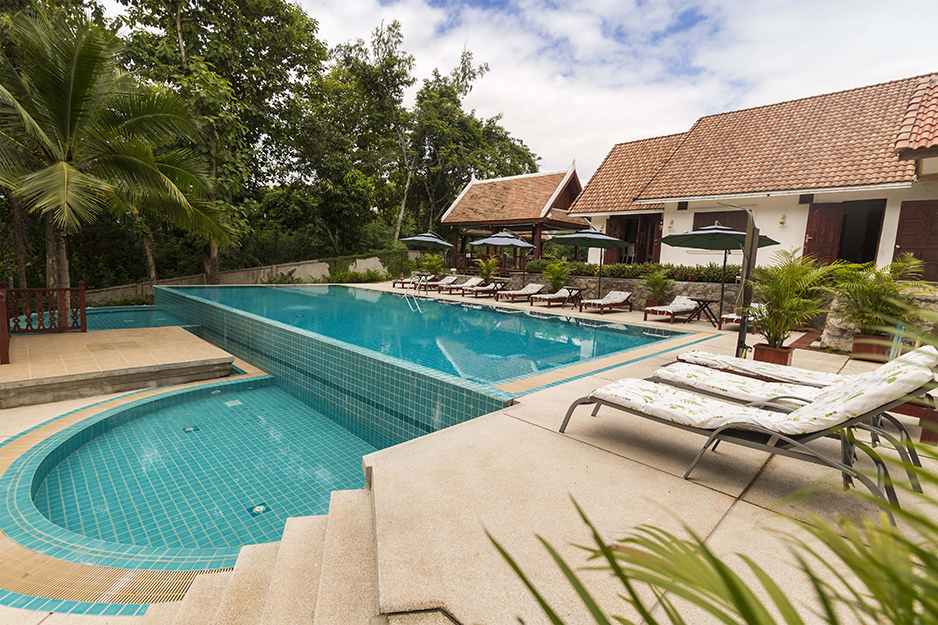 One recent addition to the restaurant's family is a spa, swimming pool, and badminton court, located across the Khan River in a beautiful garden. Guests can take the hotel's boat across the river and a short walk up some steps to a waiting electric buggy to ferry the rest of the way. Here, they can enjoy lounging by the turquoise pool in between relaxing spa treatments. The traditional Lao massage is highly recommended. In this treatment, the massage therapist gently kneads out tension from all over your body. There are also massage pavilions near the pool, so you can enjoy the outdoors as you destress.
With a variety of food available, magnificent views, and an ideal location, no visit to Luang Prabang can be complete without a relaxing meal at Viewpoint Restaurant and Café.
MORE INFO
Viewpoint Restaurant
and Café is located in Xiengthong Village in Luang Prabang.
For more info, visit mekongriverview.com
GETTING THERE
Lao Airlines has daily flights to Luang Prabang from Vientiane, Pakse, Bangkok, Siem Reap, Hanoi, and Chiang Mai.
Text BY Jason Rolan
PHOTOGRAPHS BY Phoonsab Thevongsa / Viewpoint Restaurant and Cafe