From electro-folk to gritty blues, the live music scene in Bangkok is one of the best in South East Asia…with a song for everyone to sing.
Sawai Kaewsombat has his hands wrapped around his khaen – the tips of his fingers dancing over the bamboo pipes as his cheeks fill with air. The sound the 76-year-old makes on the traditional mouth organ is trance-like. It's accompanied by the equally hypnotic plucking of the phin (Asian lute). It's the kind of music that has been performed for centuries in the heart of Laos, but this evening it's being played in a dimly lit bar full of 70s furniture in Bangkok. Before long, the traditional instruments are joined by modern bass, drums and percussion, leaving the audience of beat-loving expats and Gen Z Thais with no choice but to dance… welcome to Studio Lam​…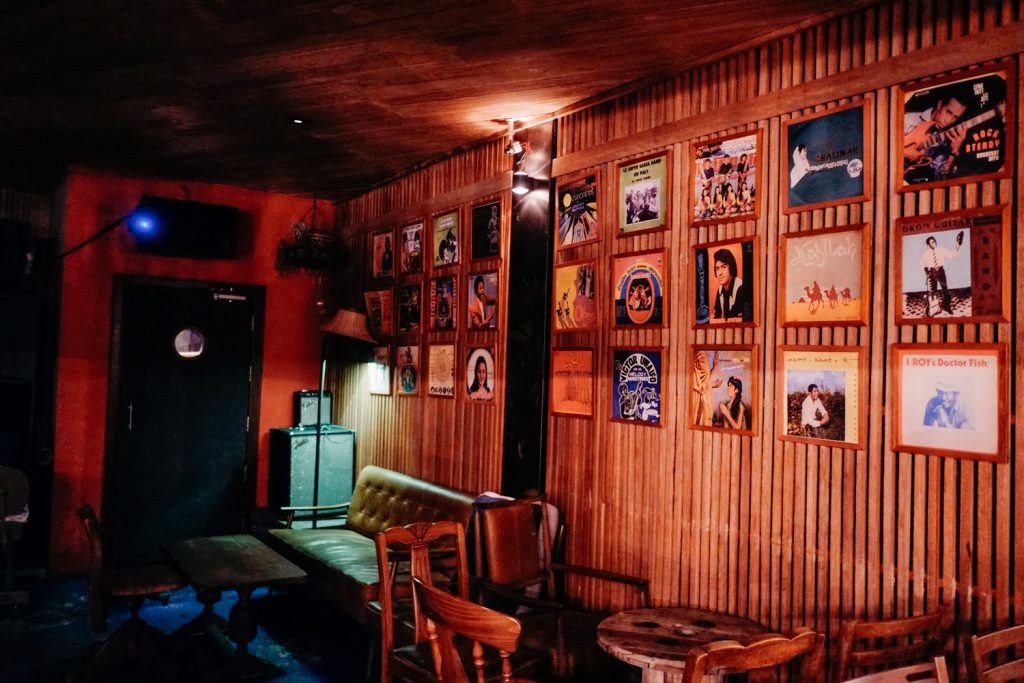 The Molam revival
STUDIO LAM
Back in 2009 DJs Maft Sai and Chris Menist decided they wanted to share their vintage collection of molam – a traditional style of music – with their friends. They had no idea that this desire would lead to a music revival and the birth of one of Thailand's most successful music exports – The Paradise Bangkok Molam International Band – fronted by Kaewsombat on his khaen. The band has performed sell-out shows from Bucharest to Berlin and played festivals like Glastonbury in the UK. They've also given a new generation of Thais and foreigners a reason to fall in love with a style of music that was dying out the region.
These days, Studio Lam is known as one of the most inspiring live music venues in the Thai capital – where, on any given night of the week, you can hear DJs mixing the reggae beats of Kingston in Jamaica with the sounds of Korat in northeastern Thailand, the folk songs of Aceh in Indonesia with the rhythms of Accra in Ghana.
3/1 Sukhumvit 51, Klongton-Nua, Wattana
Still got the blues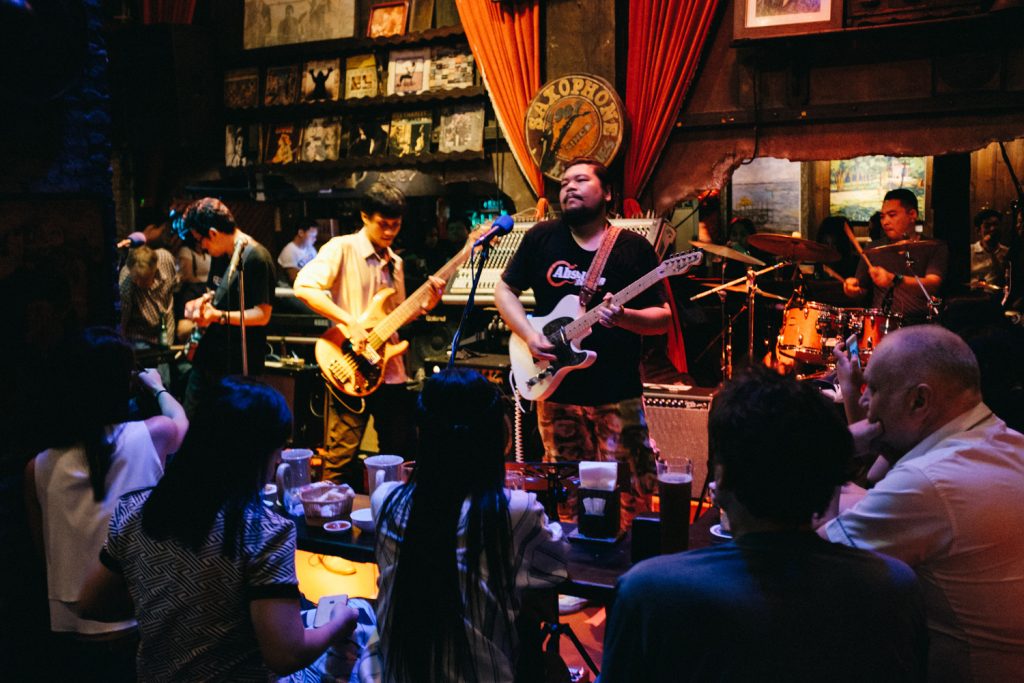 SAXOPHONE PUB
From beats to blues, ​the Saxophone Pub​ is a Bangkok institution that has been offering tourists and Thais quality live music since 1987. The stage is at the centre of this cosy pub, allowing the audience to sit in a semi-circle around the performers, creating an atmosphere of intimacy. With walls covered in music paraphernalia, a menu consisting of delicious western and Thai food, and world-class musicians on stage each night, it's no wonder this bar, which is located near the Victory Monument, has reached legendary status. Some of Thailand's most popular artists perform regularly at the establishment, including Koh Mr. Saxman, the ska-reggae outfit known as T-Bone Band and Bangkok's version of B.B. King – Chai and The Blues Maniacs.
3/8 Phayathai Road, Victory Monument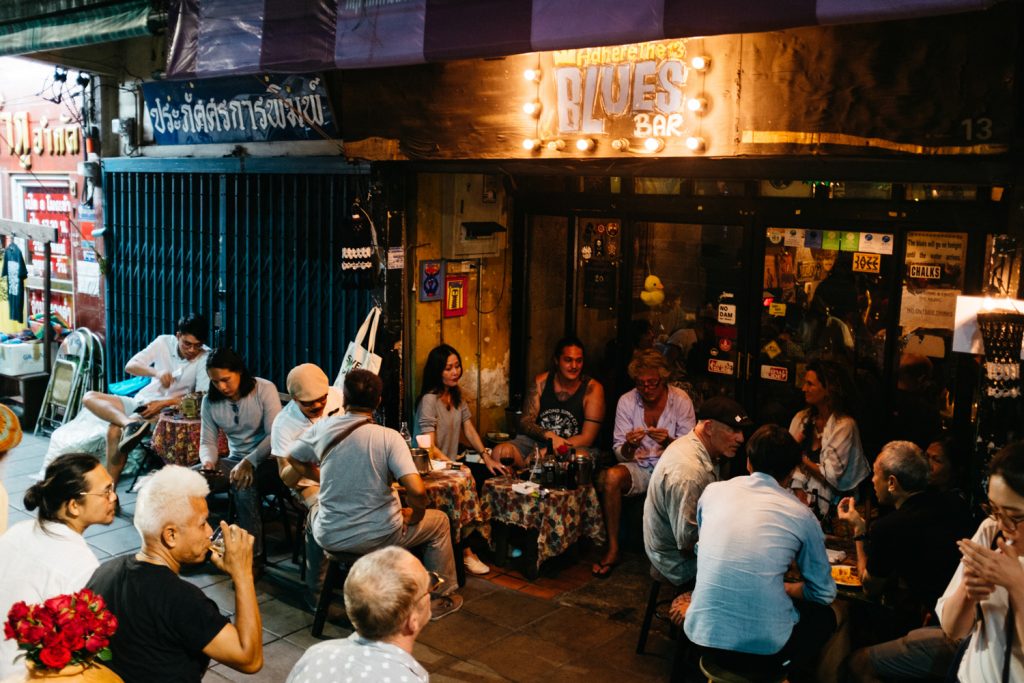 ADHERE 13​TH​ BLUES BAR
Across town, you'll find the unusually named ​Adhere 13th​ Blues Bar​ – a hole-in-the-wall venue where you have to squeeze past the band to get to the bar. If you're looking for a music experience that's gritty and real, this is the place for you. With its honky-tonk vibe and friendly staff, Adhere is always packed with musicians and backpackers, as well as the sounds of Muddy Waters, John Lee Hooker and Robert Johnson. Most nights end in a free-for-all jam, and on weekends the audience tends to be pushed out onto the street due to the popularity of the place, so be sure to go early if you want a seat!
13 Samsen Road, Bangkok
Rockin' in the Free World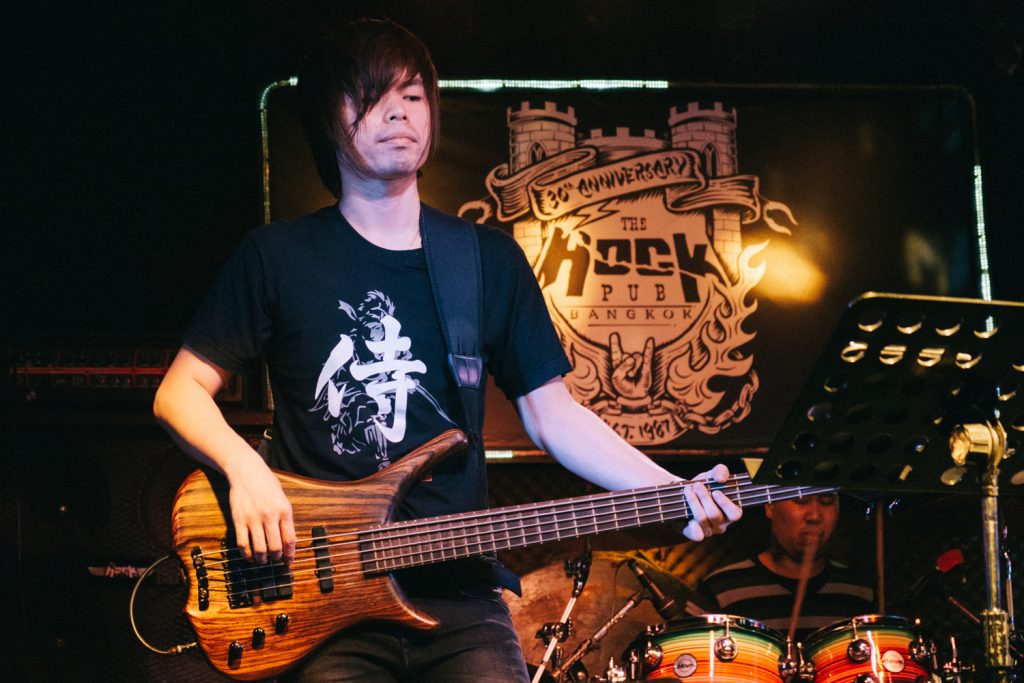 THE ROCK PUB
From thrash to black, funk to death, if you're in need of a heavy metal hit while in the City of Angels, then be sure to stop by​ The Rock Pub​, ​near Ratchathewi BTS Station. It's quite possibly the loudest live music venue in the city. If you have a tattoo and like to wear black, you'll fit in just fine. ​But it's not all hardcore rock; the venue also hosts 80s and 90s themed nights, as well as tributes to popular bands like Nirvana.
93/26-28 Hollywood Street Building,Payathia Rd
THE HARD ROCK CAFÉ
Despite its name, the​ Hard Rock Café​ caters more for fans of soft rock. Here you can listen to Thai cover bands singing the songs of The Beatles and Elvis Presley whilst eating a big juicy burger with fries. If you're a fan of this chain of restaurants, Bangkok's Hard Rock Café won't disappoint.
424/3-6 Siam Square SOI 11 Siam Square 7 Alley Pathum Wan
All that jazz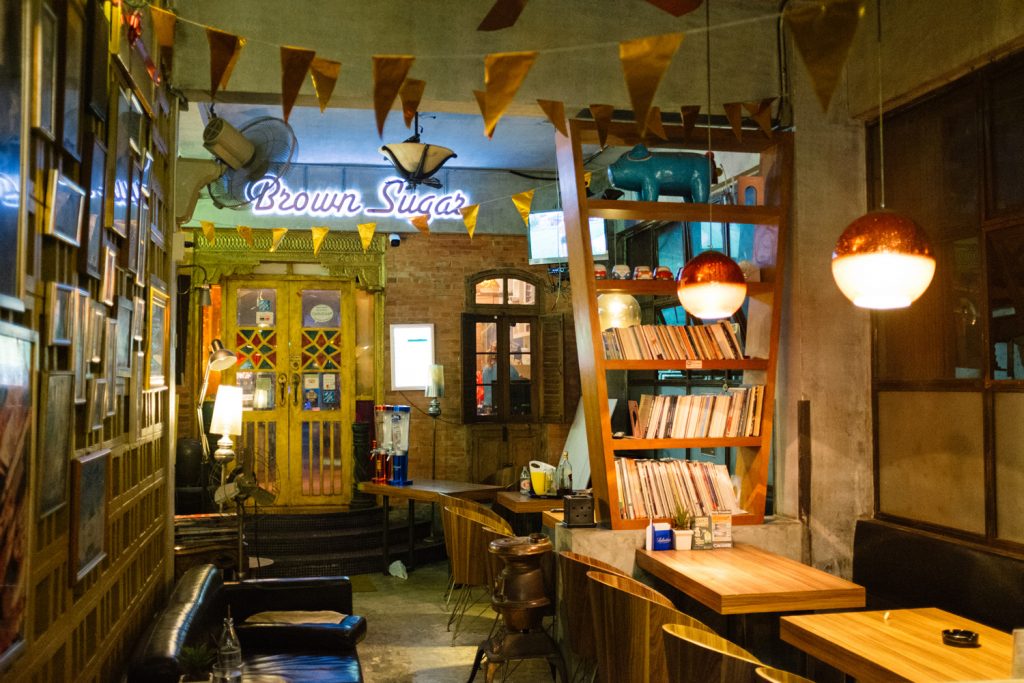 BROWN SUGAR
If Louis Armstrong was alive today and happened to be living in Bangkok, you'd find him tooting his trumpet at ​Brown Sugar​. A larger-than-life portrait of the jazz great can be found on the walls of this much-loved club and his music is played there often – along with the works of Miles Davis, John Coltrane and Herbie Hancock. From Tuesday to Sunday, you can enjoy some of the country's coolest cats performing everything from experimental jazz to big-band standards. The venue is open as a restaurant and café during the day.
469 Phrasumen Road, Banglumpoo
THE BAMBOO BAR
For a more upmarket experience, there's the Mandarin Oriental Hotel's ​Bamboo Bar​ with its sophisticated dark wood, marble interiors and elegant mirrored ceiling. Here, international artists perform the songs of Ella Fitzgerald and Billie Holiday as members of Bangkok's high society sip their cocktails.
The Mandarin Oriental Hotel, ​Oriental Ave, Khwaeng Bang Rak
Word: Ange Takats
Photos: Graham Meyer