Keeping it real is the name of the game for Les Artisans Lao
High above an art gallery, in a small room in a narrow building off a side street in downtown Vientiane, is a humming laboratory.
There, young locals in white lab coats hover over heating and cutting machines, surrounded by glass vials and bubbling oils. Shelves are crammed with brown bottles, many with hand-written labels. It could be a mad scientist's lab, or a chemist's workspace, except that the smell is just heavenly. There's citronella, tea-tree and jojoba, for a start, and the busy-bee workers are trialling products to see how they perform as essential oils, soap, shampoo, lip balm and insect repellent.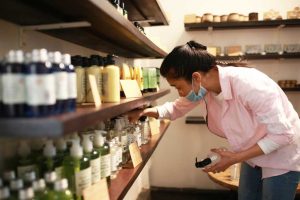 This last is one of the company's best sellers – one of several beautifully packaged cosmetic products that form part of a range by Les Artisans Lao, a company that makes natural skincare products, fragrances and handicrafts, including furniture and jewellery.
Les Artisans Lao is the brainchild of Michel Saada, a French native who has been in Laos so long, he can't ever imagine going back to his old life in France. It was more than 25 years ago that Saada left Paris, where he ran a restaurant, and fetched up in Vientiane. That was in 1993, back when Laos was just opening up to international tourism. It was a very different place then – no cars, no motorbikes, not much commercial enterprise. But, desperate for a reason to stay in a place he had swiftly fallen in love with, Saada began making handicrafts.
It began, he says, with an ornamental bowl made of coconut, which fell on the floor and shattered. He put a hole in one piece and began wearing it as a necklace, and before too long, he was making them for anyone who asked. He moved on to other decorative pieces made from coconut, and eventually opened a gallery, T'Shop-Lai, in a repurposed terrace house a street back from the Mekong, still his main headquarters today.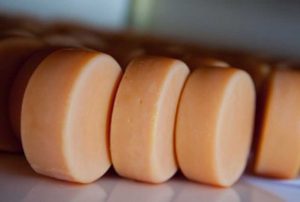 He moved onto a special technique involving crushed eggshells and resin, from which he and his team make everything from furniture to homewares, and invited other artists to stage exhibitions in the space. In the process, he was also training young, unskilled Lao people to create objects and run the business with him.
"Usually, I train people, and soon they can do the work even better than me," he says.
But even with a gallery and burgeoning handicrafts business, he couldn't quite solve the conundrum of throwing away piles of coconut flesh as a by-product of many of his works.
"Then someone from America told me I could make oil from it, and I said, really, I can make oil? So I started to make oil," he says. But of course, it wasn't quite as simple at the time.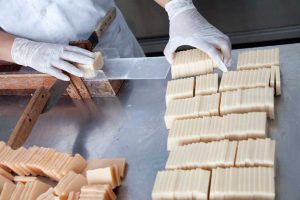 Today, he says, he knows "everything about coconuts – I am crazy about coconuts", but making refined oil was a long learning process that involved a donated machine and a lot of trial and error.
And no sooner had he perfected his coconut oil game, that another friend suggested he try making soap, another slow learning process in the age before the Internet. A friend agreed to join the enterprise as a financial backer, and so, six years ago, he launched the Les Artisans Lao line of 
skincare and fragrance products. It was perfect timing, with the ever-growing trend of natural alternatives to commercial skin products, and a clamour among well-heeled tourists to take home the perfect classy souvenirs as gifts from Laos.
"We're really careful with packaging – we have many products coming out every few months, but when we make a new product, we have to wait for six months or one year to see how the stability is," he says.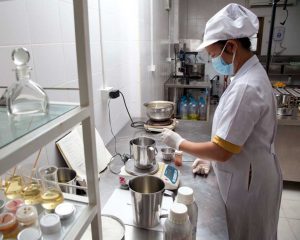 "Our formula is very precise and we are very careful. I say to people, if it's not correct, if you make a mistake, throw it away and make it again…From when you create until you go to the market it takes maybe one year and a half or two years."
Indeed, exclusivity could be one of the company's main selling points, beyond being naturally sourced and ethically produced. Saada has so far declined to export the products, fearing a dilution of quality if demand grows too high. In this way, the products are the very definition of sustainable – not to mention desirable.  
Today, Saada employs around 25 people – all Lao and non-English-speaking – and the products are sold everywhere in Laos's main cities, from small handicrafts shops to international minimarts and large-scale supermarkets. And, to Saada's surprise, his biggest market is Chinese and Korean consumers, many of whom buy the products in large quantities, safe in the knowledge that they're sourced on a small scale in Laos, and can't be bought elsewhere.
Visit artisanslao.com for more information.