Southern Laos is famous for its relaxed way of life and laid-back, easy charm. Yet thrill-seekers, who crave adventure activities that set the pulse racing, will discover a land of opportunity to add to their bucket lists. We've rounded up the most incredible activities to take your travel adventures to the max – in the most unexpected places.
If you are planning the trip of a lifetime, why not see all of Laos from south to north on a dirt bike or a 4×4 truck? Organized by Lao Adventure Tours, this 14-day journey takes you from Southern Laos to Luang Prabang, and finally Vientiane; riding through "war trails" and sections of the Ho Chi Minh Trail. The journey starts in Pakse before heading 153 kilometers south to Attapeu. On the next day, ride another 176 kilometers to Dak Cheung in Sekong to see a section of the Ho Chi Minh Trail. Then, you travel through mountains and river crossings to Salavan before heading to other parts of Laos. The distance of 2,590 kilometers is mostly unpaved and is more suited for moderate to experienced riders.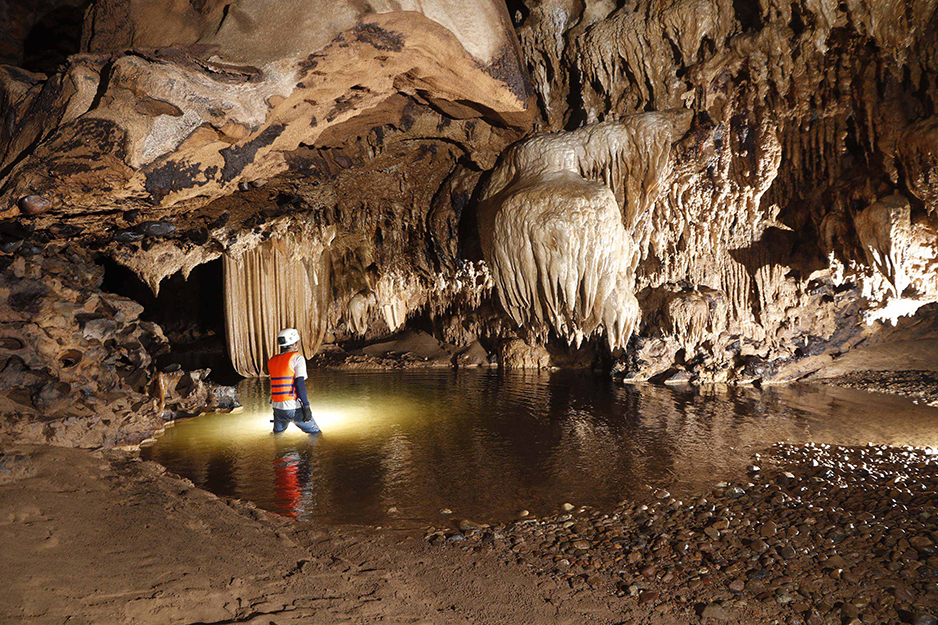 Whether you are doing the big or small version of the Bolaven Loop – another must-do adventure activity in Southern Laos – head out on a motorbike and you will most likely end up at Ban Saen Nang village at KM84. In this village you will find several famous waterfalls such as: Tad Hang, Tad Lo, and Tad Soung. This area is just perfect for relaxing after a long day on a bike (Fandee Guesthouse and Tadlo Lodge are crowd favorites). Swimming is allowed on some waterfalls and treks through stunning scenery to experience local life in ethnic villages are possible.
While in Salavan, why not do some spelunking? If you decide to take a detour, about 30 km from Salavan is the recently developed Phouphasouk National Park. If you are new to cave exploration, you can try the Kabae and Din caves first. Being the most tourist-ready, there are now proper pathways and lighting inside the Kabae cave.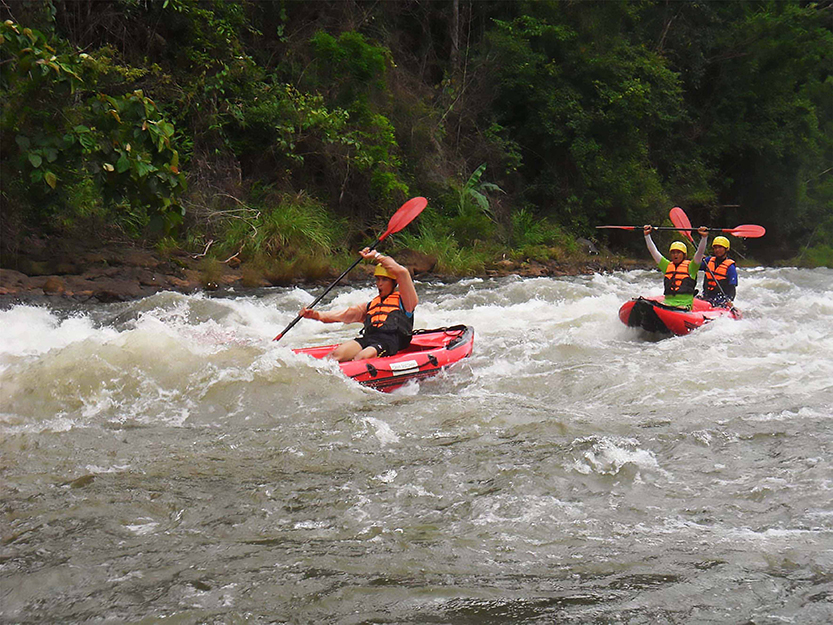 If you're visiting Southern Laos from June to December, a famous green season adventure activity is kayaking at the Houy Bang Lieng in Bachieng Chaleunsouk District. Organized by Green Discovery, this 5-hour activity lets you explore the stunning scenery of Dong Hua Sao National Protected Area. Paddle downstream to experience different intensities of rapids and immerse yourself in the wilderness of lush forests, waterfalls, and friendly smiles from local villagers fishing on the riverbank. Running all day from 8.30 am until 5.00 pm in the afternoon – your endurance will surely be tested with kayaking a total distance of 15 kilometers. However, in the dry season the tour can also be less intense, even family-friendly with children as young as 12 years old – but don't forget to bring a hat and sunscreen.
MORE INFO
To learn more about the Bolaven Loop and other highlights of Southern Laos, visit southern-laos.com
GETTING THERE
Southern Laos is easily accessed via Pakse airport, serviced by frequent flights from Vientiane, Luang Prabang, Bangkok,
Siem Reap, and Ho Chi Minh City.
Text BY Outhay Khamsomphou & Sommith Phunyathone
PHOTOGRAPHS BY Swisscontact / Bart Verweij