Champa Meuanglao had the honor and pleasure of sitting down and getting to know the new President of Lao Airlines, Mr. Khamla Phommavanh.
Could you introduce yourself to our readers?
It is an honor to be appointed as President of Lao Airlines by the government. I began my career with an engineering background, holding Bachelor's and Master's Degrees in Civil Engineering. From there I worked in various departments of the Ministry of Public Works and Transport (MoPWT), before my most recent position as Deputy Director-General of the Department of Planning and Cooperation for the MoPWT, where I was involved in short and long-term planning and strategy, including international cooperation, statistics, and large-scale investments in public works and transport.
In which direction would you like to lead Lao Airlines in the future?
Due to the global crisis going on now, I have the following thoughts on this answer. It's best to look at two different situations affecting us. Firstly, we must manage ourselves to evade and surpass the Covid-19 crisis. Secondly, we already had a plan to revamp and revitalize the airline, but implementation may be delayed due to the pandemic. These plans must be very flexible, as it is still difficult to predict what the air travel situation may be like in six months or even a year. As a company, we must take every measure we can in order to increase efficiency and maximize revenue, while maintaining the high quality of services and safety that our passengers expect and deserve.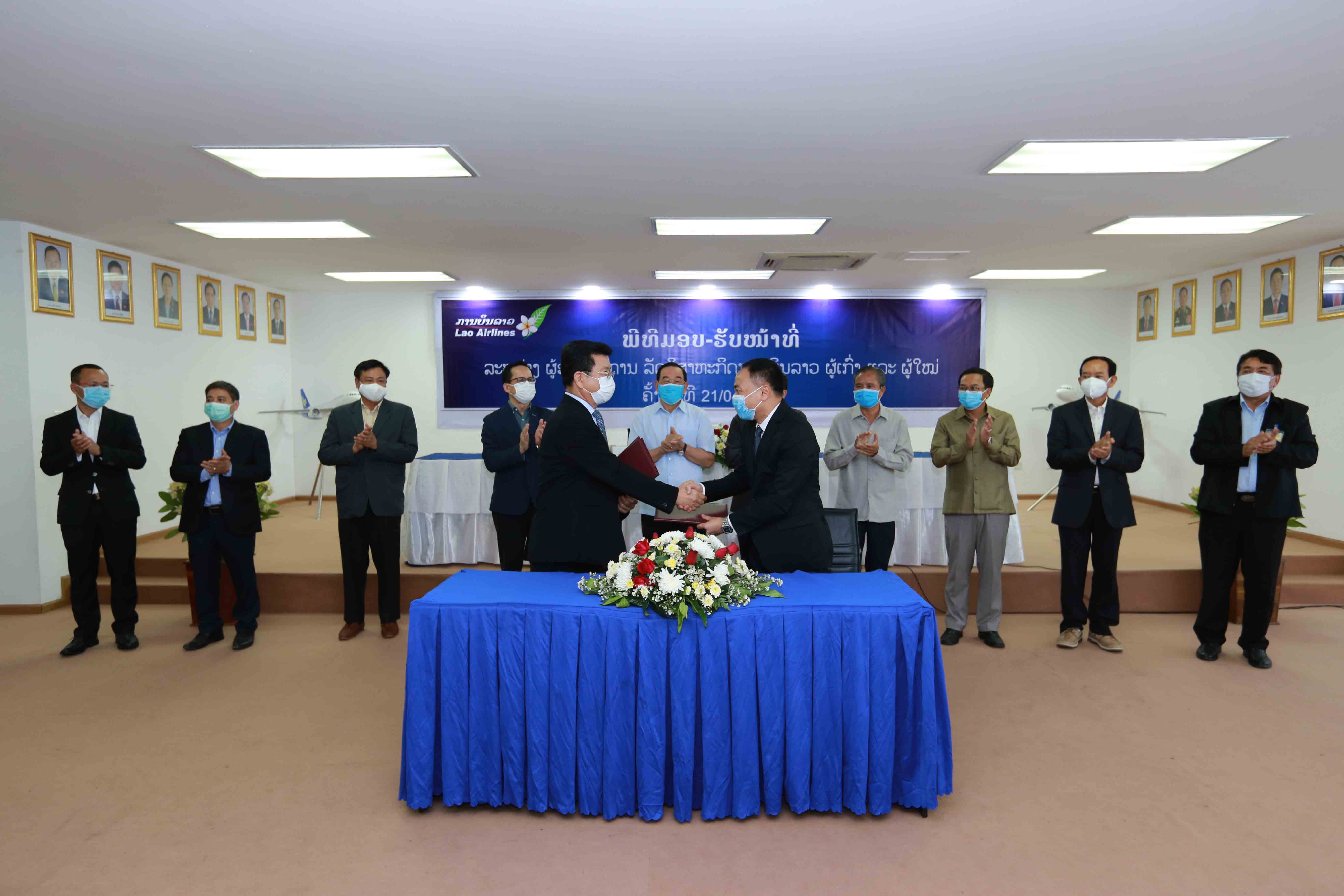 What do you see are the strengths of Lao Airlines?
As for the strengths of Lao Airlines, it has the distinction of being the national carrier of the Lao PDR. As such, it has received support and direction from the Lao Government. In addition, we have skilled and experienced mechanics and experts from the aviation sector, we have a business plan covering each period, alongside steady improvement in levels of service for Lao and foreign passengers. It has also received vitally important IATA and IOSA accreditations that are necessary to achieve international recognition as a safe airline for passengers from around the world.
Where is your favorite place to travel?
I have actually been to every destination that Lao Airlines flies to and visited many domestic and international sites. I am very pleased to say that each one is unique and worth visiting.  
Are there any new destinations opening up on the horizon for Lao Airlines?
Once we are able to resume international travel, we plan to launch flights to neighboring countries, such as to Danang, Vietnam and to various cities in China. Once the crisis has passed, then we will be able to evaluate new potential destinations throughout the region. 
Is there anything else you would like to say to our readers?
On behalf of Lao Airlines, I would like to give my highest thanks to the government and Lao and foreign passengers for supporting and using the services of Lao Airlines. We pledge to continue improving services, ensure safety, and modernize to connect the Lao PDR and neighboring countries in the region. We are ready to welcome you aboard with our smiles and service standards.