From cream-filled sponges to delicate choux pastries, chocolate-drizzled honey toast and homemade coconut ice cream, Vientiane's dessert table is heaving with mouth-watering delights.
Lao people have long subscribed to the sweeter side of life and these days, that means indulging in all kinds of creative cakes and confectionary. New dessert and cake cafes are popping up like toffee-covered mushrooms in Vientiane, and a spread of delectable goodies linger temptingly alongside every gleaming coffee machine.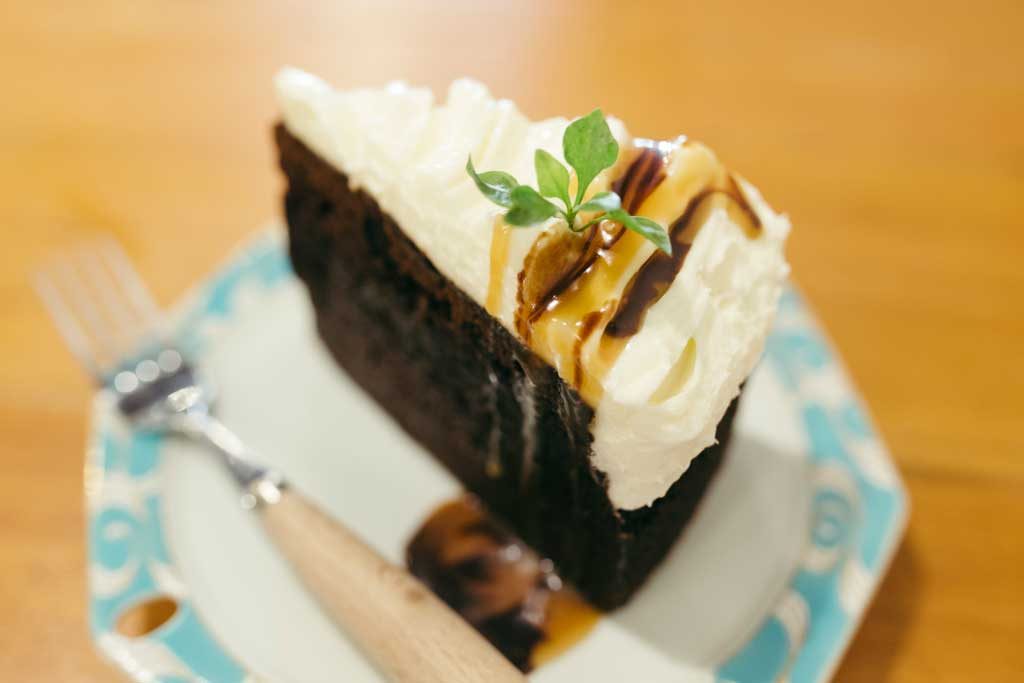 And for at least one worker at the frontier of the dessert movement – 23-year-old Ms Tiay, at Baan Ton Mali Cakes, the rise of the cake shop in the past decade has quick and notable.
"Previously Lao people didn't like cake – they ate fruit," she says.
"Now they're more likely to try different things like cake, sweets and biscuits."
It's a new dawn of sugar, sprinkles and selfies as Lao people, spearheaded by the younger, media-savvy and internationally-influenced generation, embrace the Asian passion for all things cute and sugary.
In the past, Lao people only bought cakes for special occasions like a work celebration, and there are still various local Vietnamese bakeries that sell elaborate celebration cakes decorated with white, sugary mock cream.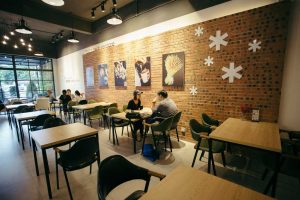 But Vientiane's growing middle class are refining their dessert preferences. "People have more money now," says Tiay. It's become common to eat out, spend time with friends in cafes, and enjoy sweet treats after their meals.
Nor is the trend for modern desserts the sole domain of the young. The older Lao generation is also partial to pastries and cakes, and they know what they like.
Mr Giap, 63, is unashamedly choosy about his desserts. He swears by the homemade coconut and taro flavours at Apae Ice Cream downtown. "And I definitely indulge in eclairs from Jeremy Herzog," he says, referring to the relatively new riverfront patisserie, run by its namesake, a long-time French expat.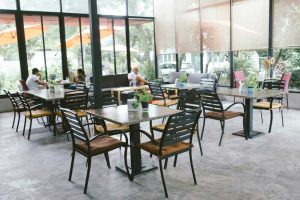 The fashionable cake trend hasn't, however, squeezed traditional Lao desserts off Vientiane's culinary table. Stall vendors at markets and around town still do a thriving trade in old time favourite Lao sweets, including Khao nom kok (coconut cakes), bamboo sticky rice, nam bang ("sweet water" made with black beans), and khao kop (sweet crispy rice).
"The best southeast Asian dessert in Vientiane is nam vanh from That Khao road," says Mr Giap. Nam vanh is a sweetened soup of coconut milk and sugar syrup with fruits, tapioca and jellies.
He adds that kanom touay, a traditional coconut custard served in small glass bowls and literally translated as "dessert bowls", is best at Chao Anou night market.
"Though," he adds wistfully "the kanom touay may not be as great as in the old days."
It's a changing world. You may need to sit down with a piece of cake. Here's where to indulge your sweet tooth in Vientiane.
Thai-style cake shops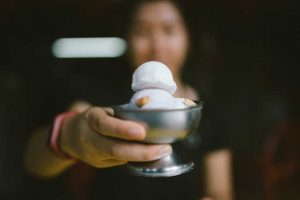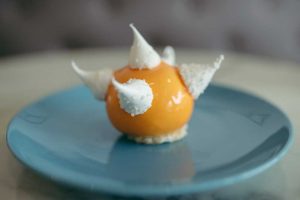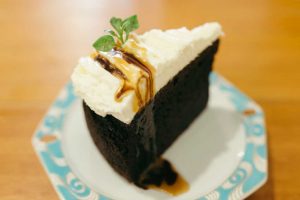 Baan Ton Mali Cakes opened in 2011 with Thai-style cakes made by the owner's wife, who went to Thailand to study cake making. Today, they continue to make all their cakes in-house. It's a popular spot especially at lunchtime with students and locals who work in the area. Tiay says their all time favourites are the Caribbean (coconut), Oreo, and Green Tea cakes.
Under The Tree from Udon Thani in Thailand is a current hot favourite in the Vientiane cake scene. Step through the bright red front door of this tiny shopfront and into a cutesy, 1950s "home sweet home", serving rich, creamy cakes and sweet, milky drinks. Owner Ms Vilayvanh says that the coconut caramel crepes with fresh whipped cream is one of their best loved dishes.
Korean and Japanese dessert bars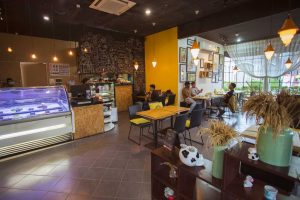 Cafe Kream opened in late 2016 and already has three outlets in Vientiane, each a modern affair of black steel, floor-to-ceiling windows and a bold red front door. Their tagline "First Snow in Vientiane" refers to their signature bingsu, shaved milk "snowflakes" doused in flavoured toppings such as green tea and strawberry.
Tokyo Cake has been serving up Japanese style desserts since 2013. Their customers' favourite desserts include sponge cakes heaped with whipped cream and fresh fruit, traditional milk puddings with custard, and fruit mousses.
Ice Creameries
Apae Ice Cream is a tiny ice cream parlour on the corner of Chao Anou Road in downtown Vientiane. It has been dishing out scoops of homemade ice cream to its loyal customers for many years, and the coconut, taro and chocolate flavours are particularly special.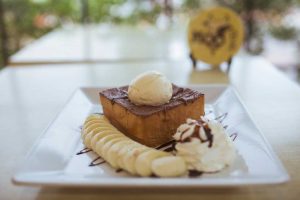 Sweet Moo Ice Cream is a popular Lao ice cream bar on the main street downtown, and also at Vientiane Center. The light-filled, bright yellow and black retro cafe opened in 2015 and serves an army of ice cream flavours and desserts. The Chocolate Banana Toast, served with a generous scoop of ice cream is a favourite dish.
Love Life Ice Cream is a cake, ice cream and dessert cafe well frequented by families. They have been selling ice cream in Vientiane since 2012 before opening their popular cafe. Owner and chef Ms Fleur names the Lady Berry Sundae with whipped cream, strawberry sauce and chocolate cookie as their best seller.
French patisseries
Jeremy's Cafe is home to the creations of well-known French pastry chef, Jeremy Herzog. His delicate and innovative pastries and cakes are gobbled down by Lao people, expats and tourists alike. Some of their most popular desserts are their signature religieuse choux pastry and, of course, the chocolate eclairs.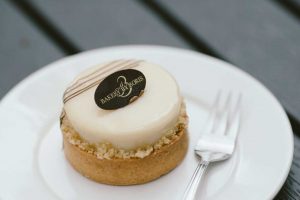 Bakery by Boris is a new Vientiane cafe, owned by French-Lao pastry chef, Boris Luangkhot. The cafe serves traditional French-style pastries, biscuits and slices, as well as a generous selection of sponge, meringue and cream-based cakes.
Vientiane's homage to cream-filled cakes and heady desserts is only just beginning. It's time to get a slice of the action now.