Khammouane is home to to a striking range of limestone karst mountains. Eroded over eons by rainfall, extraordinary caves lie in many of the hills, perfect for those seeking to get deep into Laos. Most caves are not very developed, so do remember a flashlight. 
Konglor cave: Konglor is One of the most popular caves, a 7.5 km cave formed by Hinboune river. Travel by boat through to the other side and visit villages who depend on this tunnel for access to the rest of the world.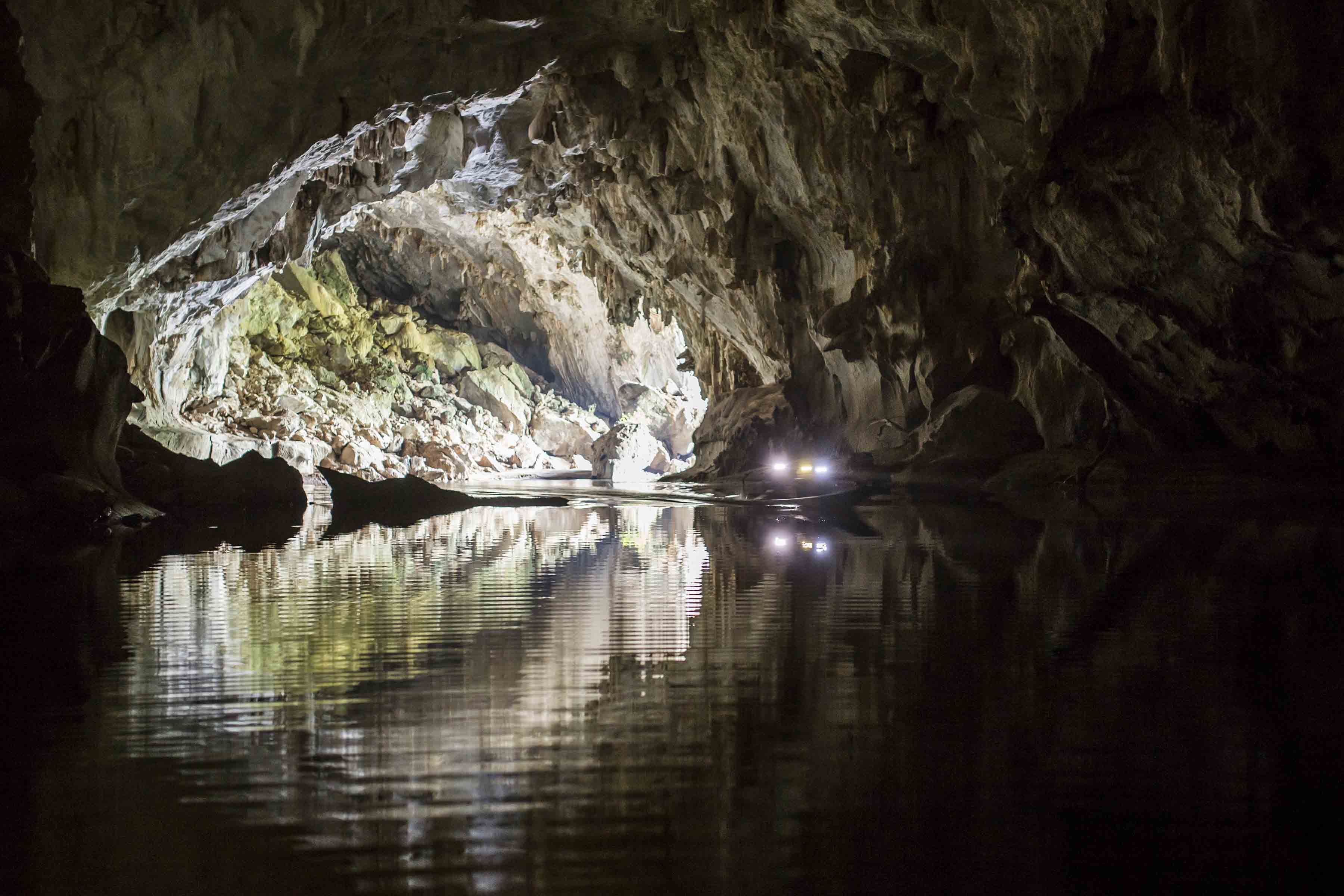 Dragon Cave: Located along the famous Khammouane Loop, it is named for the rock formation that looks like a dragon. Due to mineral deposits, some of the formations appear to sparkle here!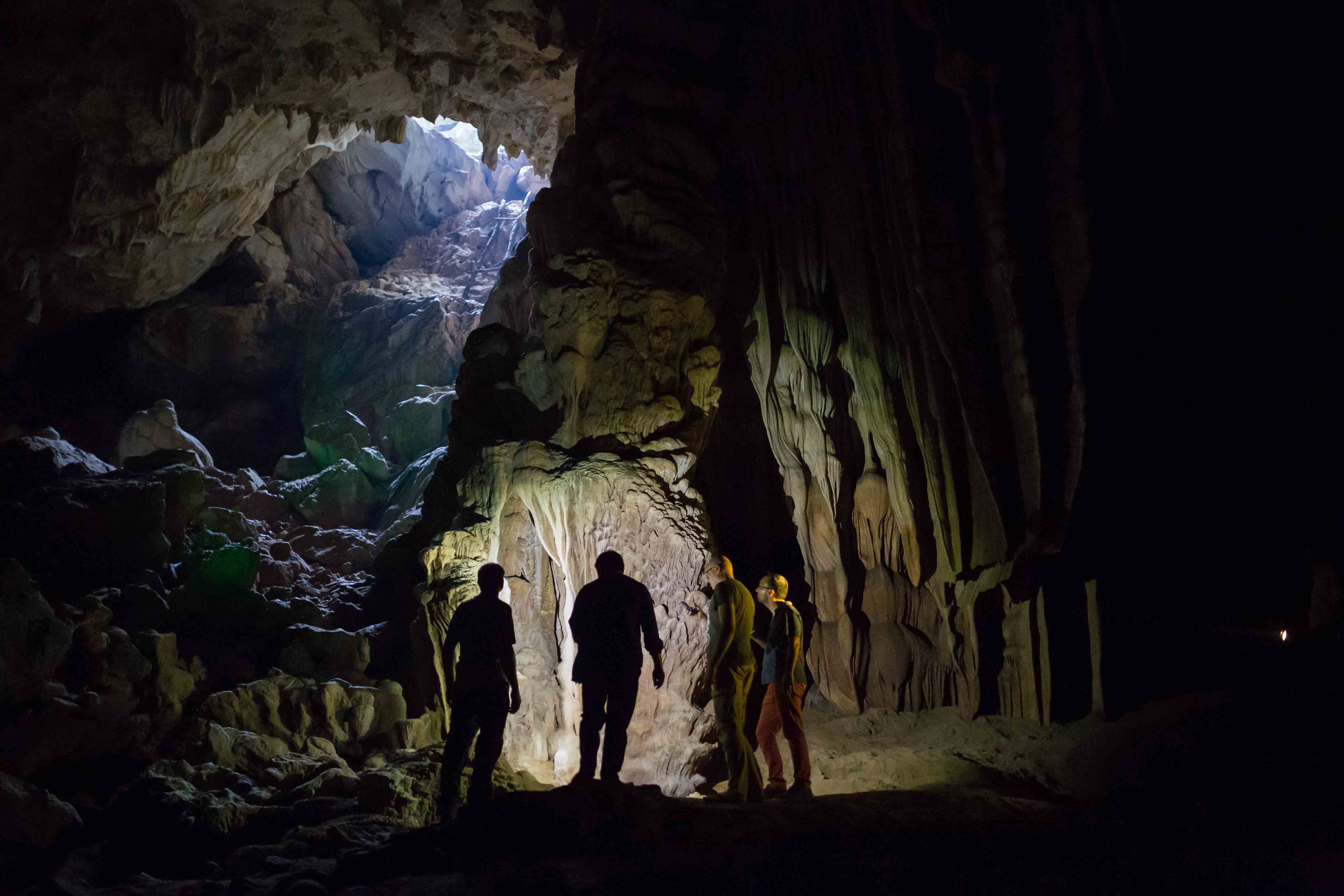 Khounkeo Cave: Another of Khammouane's many caves formed by a river carving a path through a limestone mountain. This one was only discovered in 2012 and is home to some rare cave wildlife such as giant huntsman spiders and centipedes.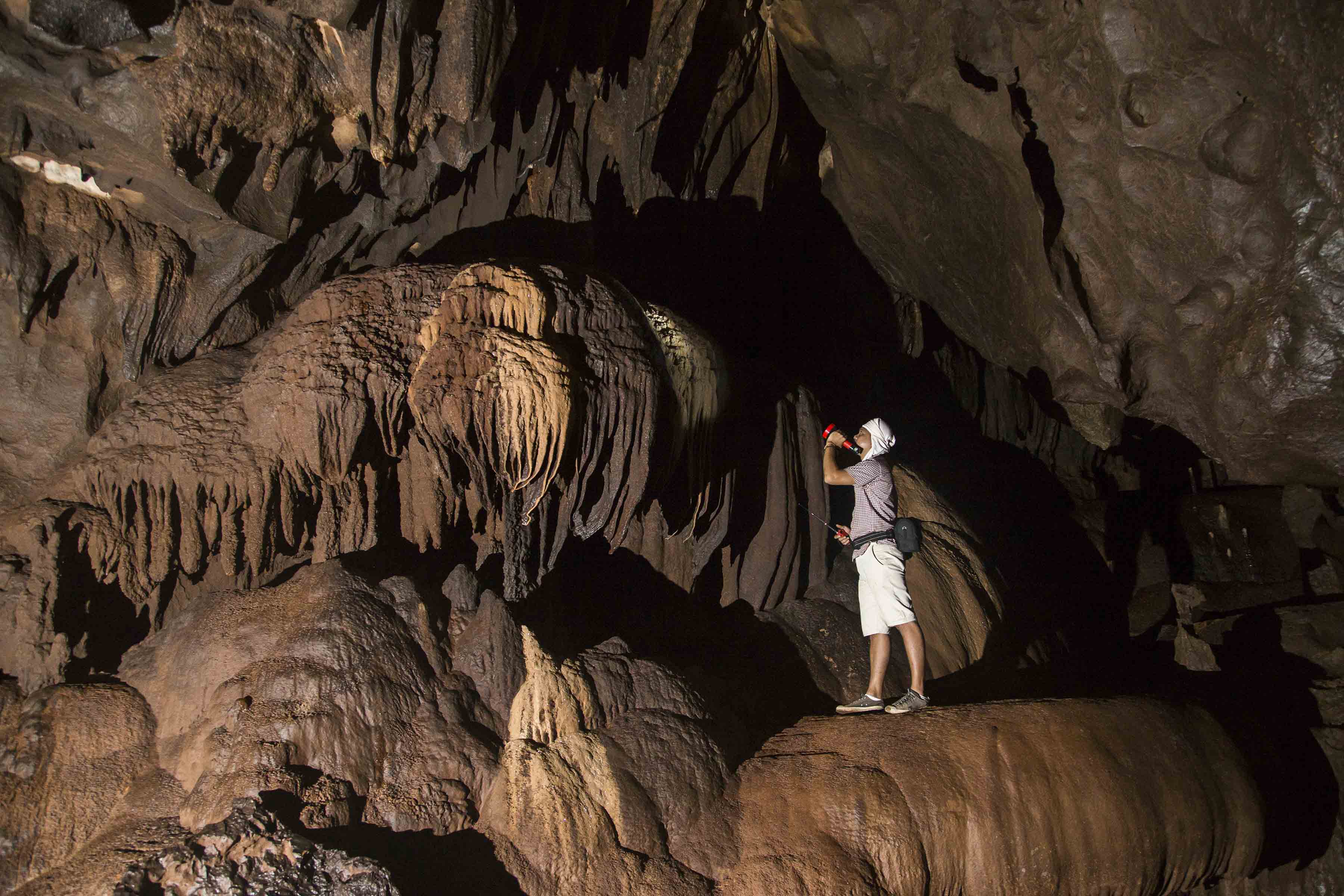 Khoun Xe Cave: One of the most remote caves, Khoun Xe is located near the Vietnamese border. A difficult path to it is impassable in the rainy season. Explorers can kayak in the cave and visit some immense chambers.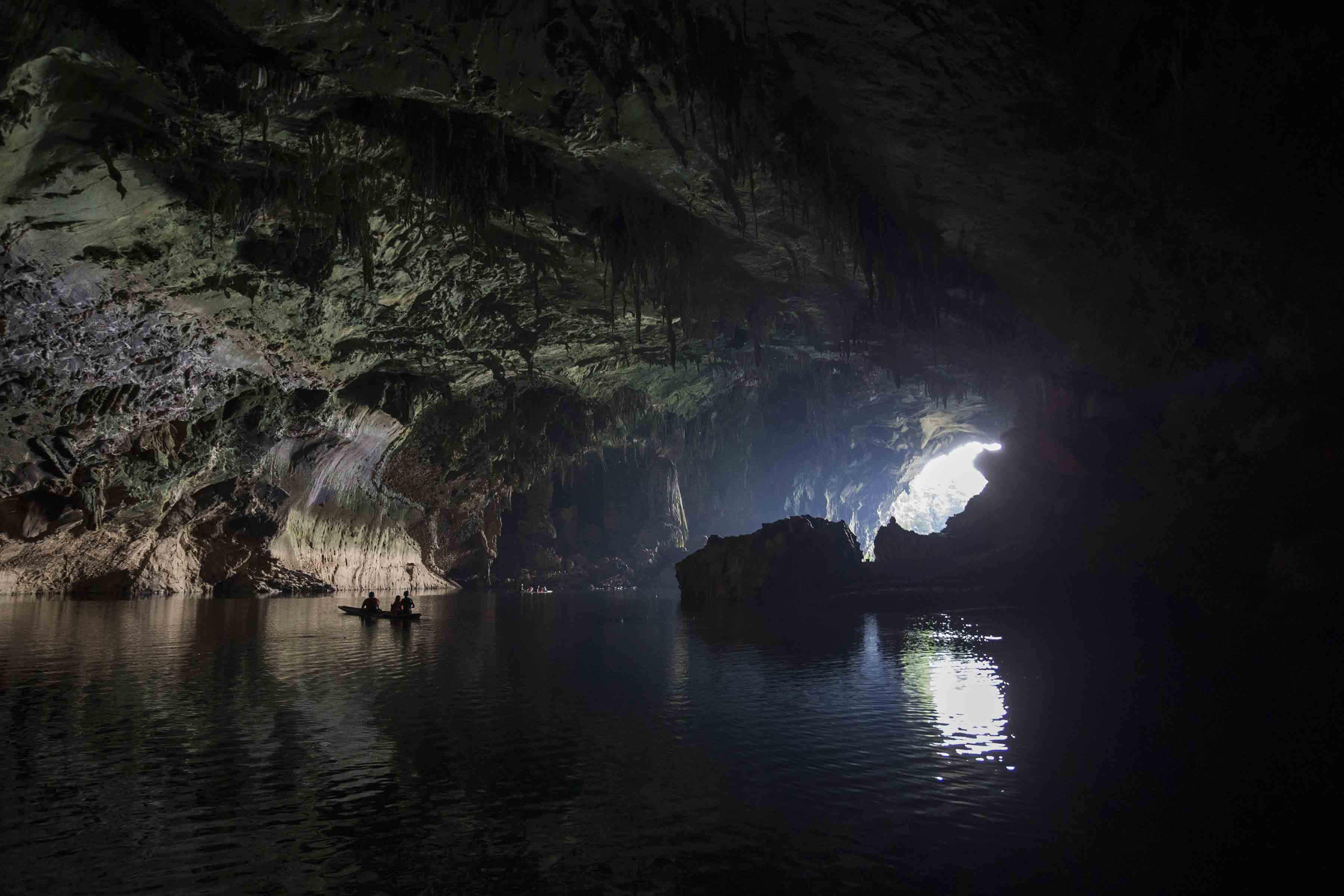 Nang Ann Cave: Located an easy drive from Thakhek, this cave is equipped with facilities, such as lighting and handrails, to assist even the least experience caver. On its underground lake, you can even enjoy the boat ride.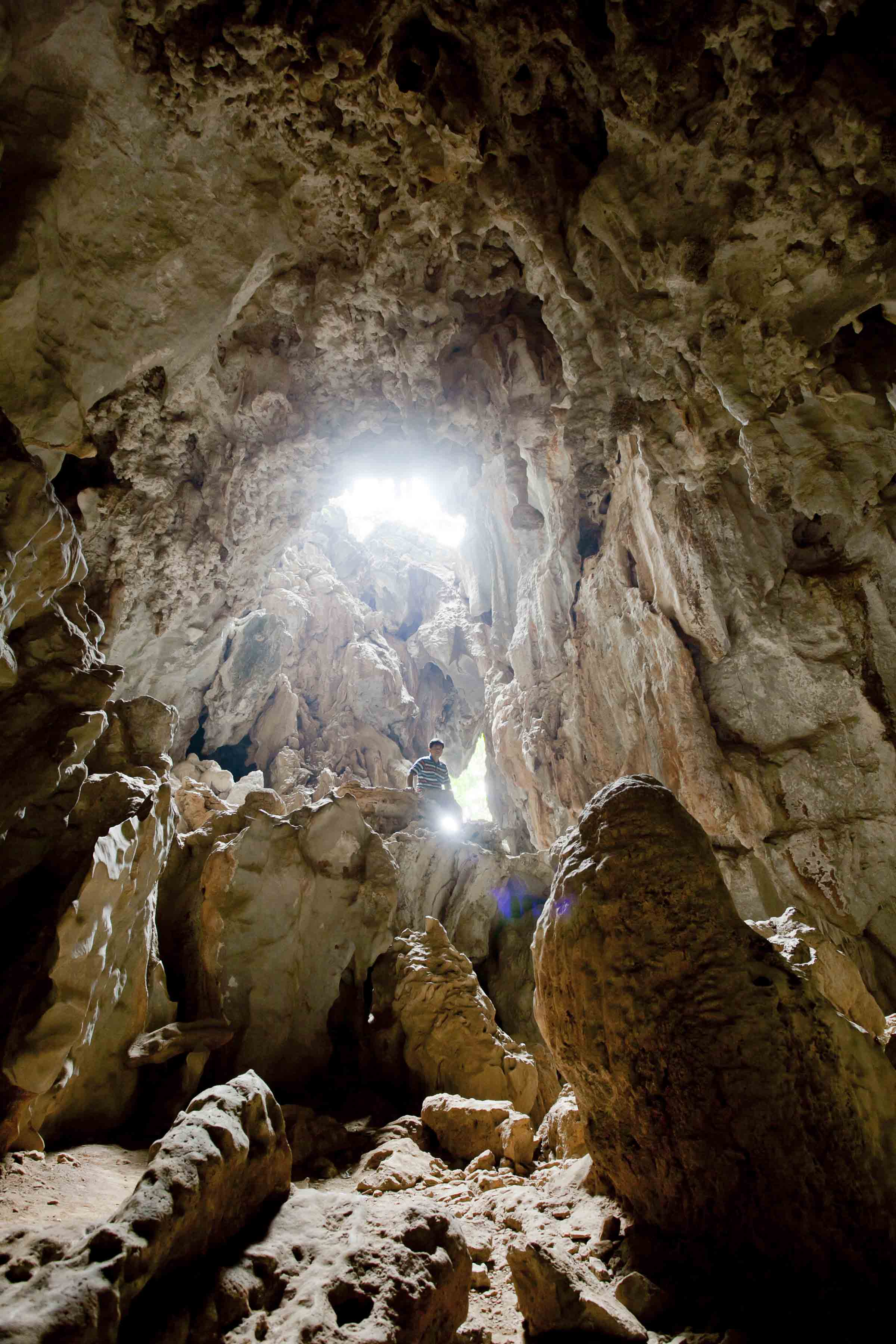 Xiengliep Cave: This cave was named for a legendary monk. Located close to Thakhek, this cave can be visited all year round. In the rainy season, it is possible to travel through by boat.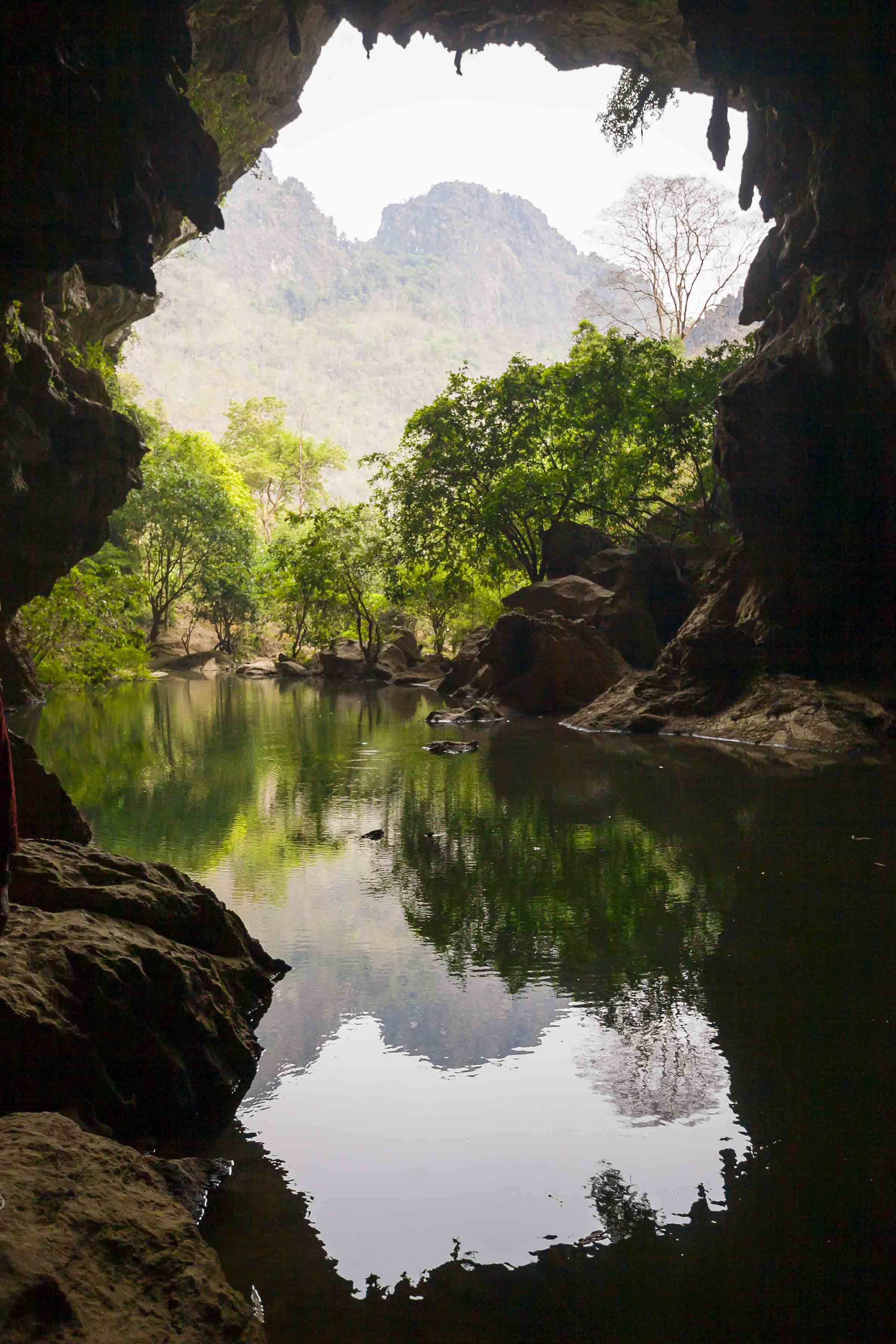 Text by: JASON ROLAN
Photographs by: PHOONSAB THEVONGSA