Tea House Luang Prabang brews their own recipe for success.
"At our tea shop, we want our customers to enjoy the same cuisine that our family eats every day," says the Duangdala family, who created The Tea House Luang Prabang in order to serve food and beverages, especially healthy and organic teas.
Tea House Luang Prabang is a cafe located only about two kilometers away from the city center in the famous handicraft village, Ban Xang Khong. The shop is decked out in wooden furniture and surrounded by a lush green garden, which makes it a refreshing place to visit. Inside the shop are locally made items for demonstration and for sale. Herb gardens and trees located behind the shop offer shady respite and relaxation.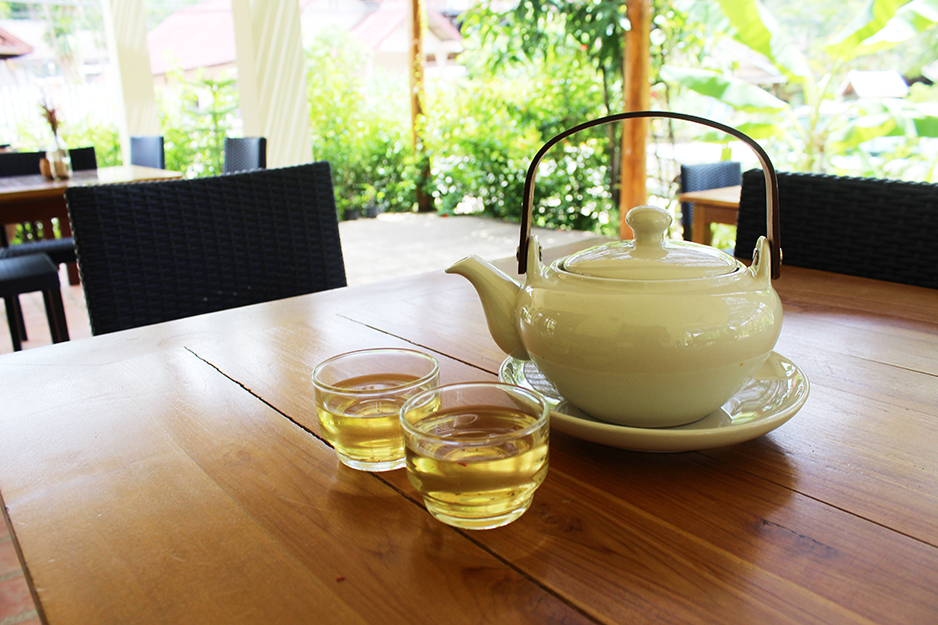 This family loves drinking tea and eating healthy food, and hope to spread their message by offering the best service to their customers. The shop collects the best teas from many places in Laos, including 400-year-old tea from Phongsaly, a white tea from Paksong, and a home-grown mulberry tea. 
The shop grows, roasts, and then dries the mulberry tea leaves themselves. Mulberry tea has a gentle sweetness, and when you drink it, you feel calm and relaxed. The shop offers various cold teas to try, such as rosella tea, which is sweet, tangy, and refreshing after a day of exploring the city. Another popular tea at the shop is a roasted lemongrass and pandan leaf tea, which is fragrant and herbal, but also cooling and invigorating.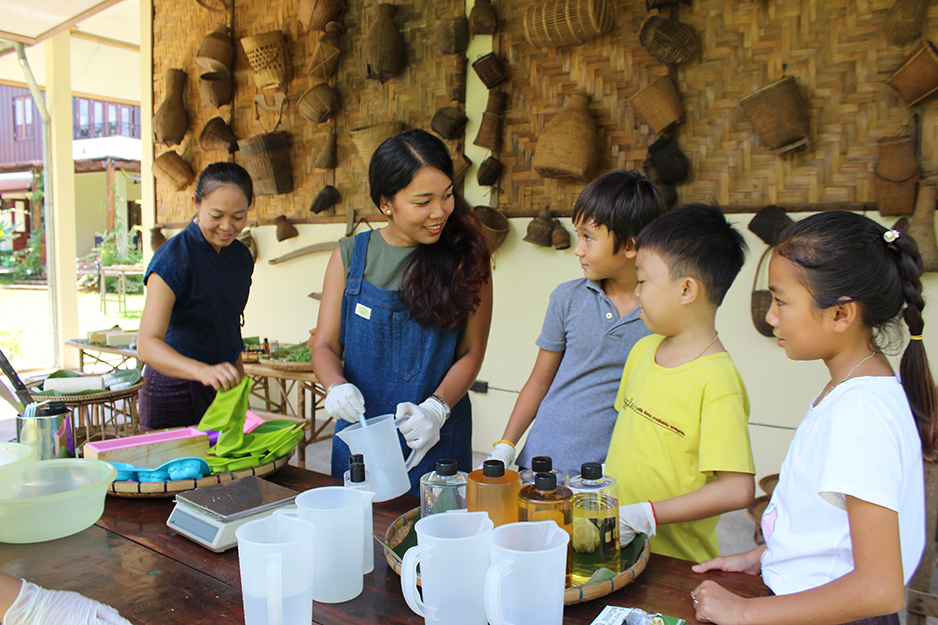 The snack menu was mostly created by Fai, Tea House Luang Prabang's manager, who is the third generation in this family business. Fai likes to try and innovate new recipes with Lao ingredients but prepared in an international way. The bestseller is one created by Fai which mixes a special wild nut, which is found in the forest and has a nice nutty aroma that comes out when mixed with chocolate and sprinkled with almonds, creating a unique and delicious brownie.
This month, the shop will begin teaching soapmaking classes from natural ingredients, in collaboration with local soap manufacturer Lao Natural. This will be an activity perfect for families, as adults and children of all ages will enjoy a hands-on activity where they can get creative and artistic, and spend time together.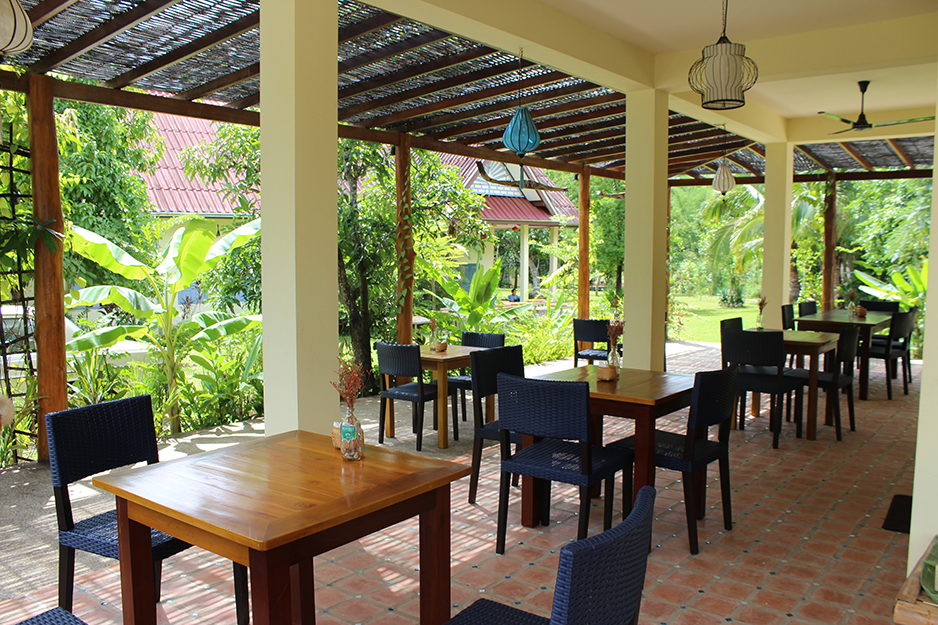 At the end of this year, the shop will also begin mulberry papermaking classes, along with the artisans of Xang Khong Village, which are renowned for their skill in handicrafts. Participants will be able to select flowers and vegetation from the garden in order to create their own handmade paper.
At Tea House Luang Prabang, the Duangdalas are happy to welcome you into their family with their fragrant teas, delicious food, and interesting activities! 
MORE INFO
Tea House Luang Prabang is located in Xang Khong Village, Luang Prabang.
facebook.com/teahouse.luangprabang or contact 0305258411 to learn more about soapmaking and papermaking classes
Translated BY Jason Rolan
PHOTOGRAPHS BY Duangtavanh Oudomchith