Birds Follow Spring injects new life into an old space.
Shophouses are a ubiquitous sight in any Southeast Asian city. Combining both a business downstairs and residential space upstairs, they are often connected to neighboring shophouses, offering a unified building style down an entire block. This traditional style builds a sense of community where neighbors inhabit and run businesses side-by-side for generations. These symbols of local heritage have begun disappearing to make way for other, more modern, developments. 
Birds Follow Spring excels at breathing new life and design into everyday objects, so it is a perfect fit that they moved their boutique into one of these decades-old shophouses behind Wat Ong Teu. In keeping with the customary purpose of the structure, the upstairs has been converted into a beautiful loft apartment, available for rent. 
The simple style exudes a sense of modern comfort and an escape from the hectic world outside. Residents may also enter the apartment through a private entrance, separate from the shop, to ensure a maximum of privacy. Its location just behind the temple also allows for a meditative space to the beat of temple drums and Buddhist chants. 
It goes without saying that the apartment is decorated in Birds Follow Spring signature furniture made from reclaimed wood, which adds a feeling of warmth and earthiness to the clean white walls. Handmade cushions and textiles add pops of color to customize the space even more.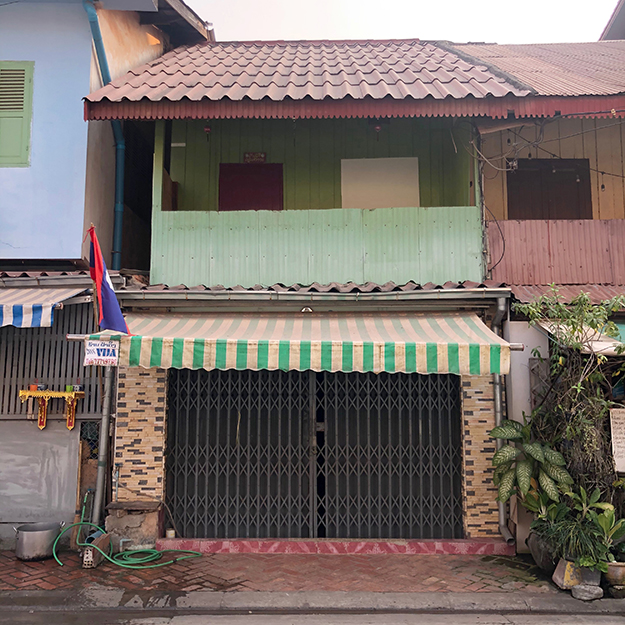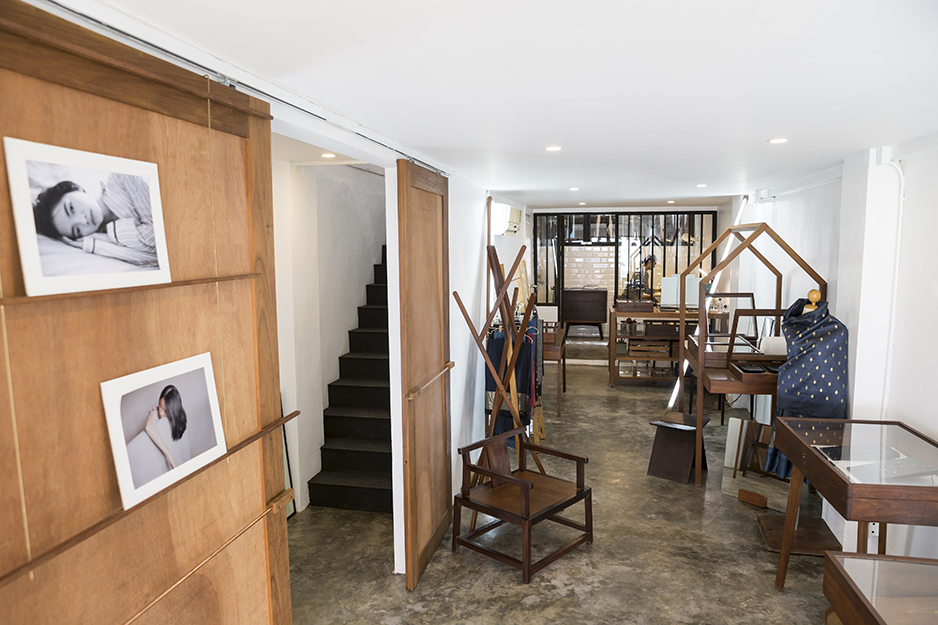 Downstairs, the shop is also a haven of creativity and a masterclass in the purposeful use of space. Nothing is wasted. Beautiful wooden pieces of custom-built furniture, which could be art pieces on their own, also display detailed gold-brocaded silk heirlooms and delicate yellow gold and white gold jewelry. This jewelry has become popular among locals-in-the-know who appreciate that such graceful elegant lightweight finery goes best in the tropical heat.
A visit to Birds Follow Spring does not feel like a normal shop. With its charm and ambiance, and filling a heritage shophouse flanked by a grand temple, it feels more like a dreamy salon you could stay in for a while, surrounded by beautiful treasures. And with the new apartment upstairs, you definitely can!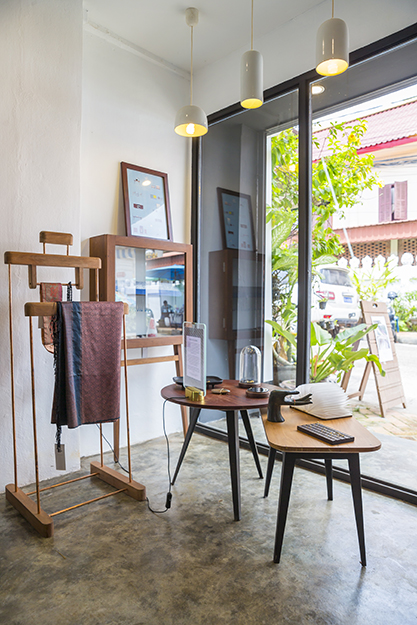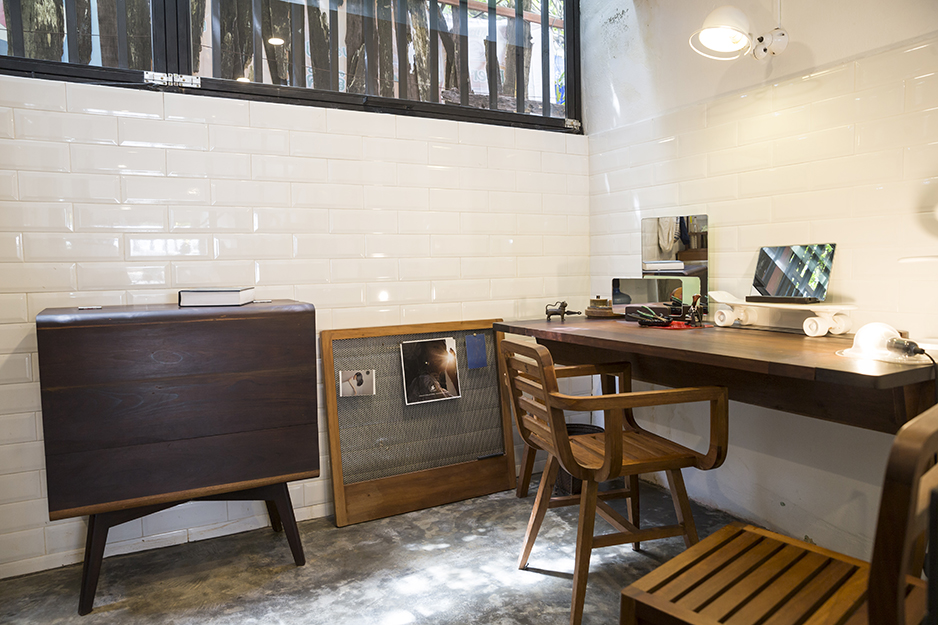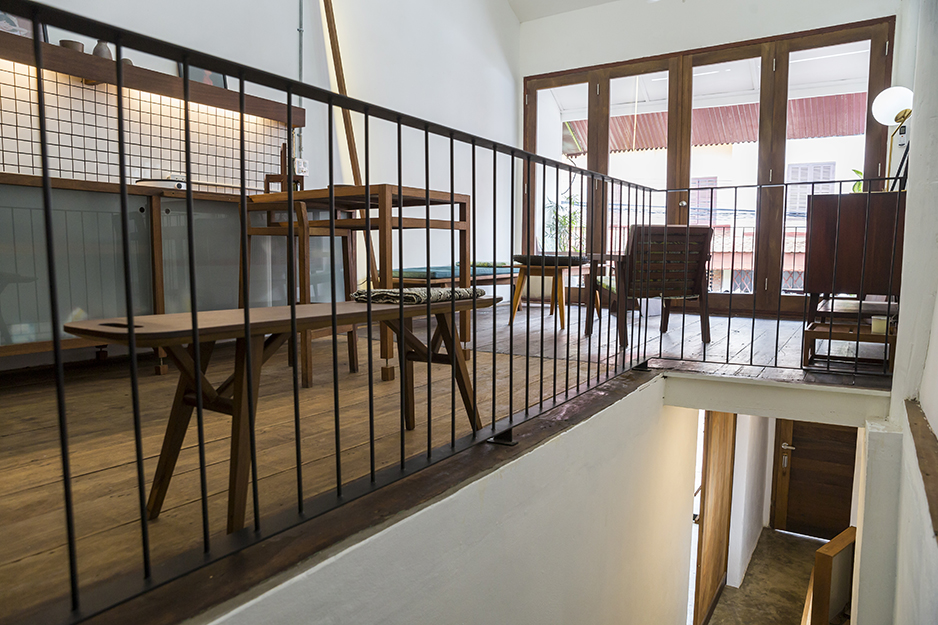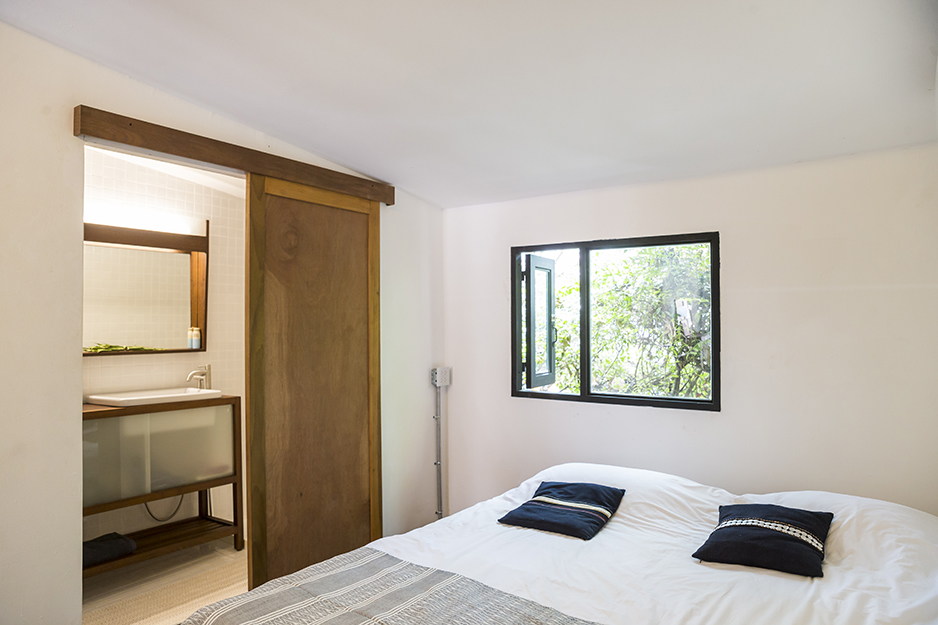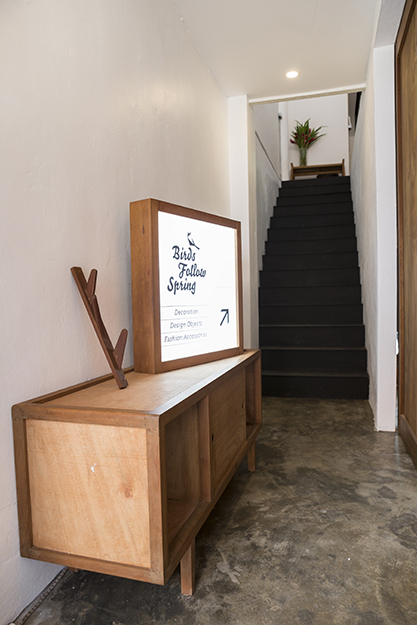 Text by Jason Rolan 
Photographs by Phoonsab Thevongsa / Jean-Baptiste Audenis