Use traditional items to spark elegance in your home.
Here in Laos, we are inspired by the pleasures of convivial gatherings with guests and relatives around a simple but generous table.
Local markets provide us an array of extremely affordable everyday objects such as woven rugs, wooden trays used for cooling sticky rice, and the ubiquitous sticky rice baskets.
Go ahead and use them a little differently, especially in combination with unique pieces of crockery crafted from raw and sensuous materials and the understated radiance of local cotton textiles in natural colors.
A set table not only elevates the pleasures of our own everyday meals but ensures we are always ready to welcome surprise guests.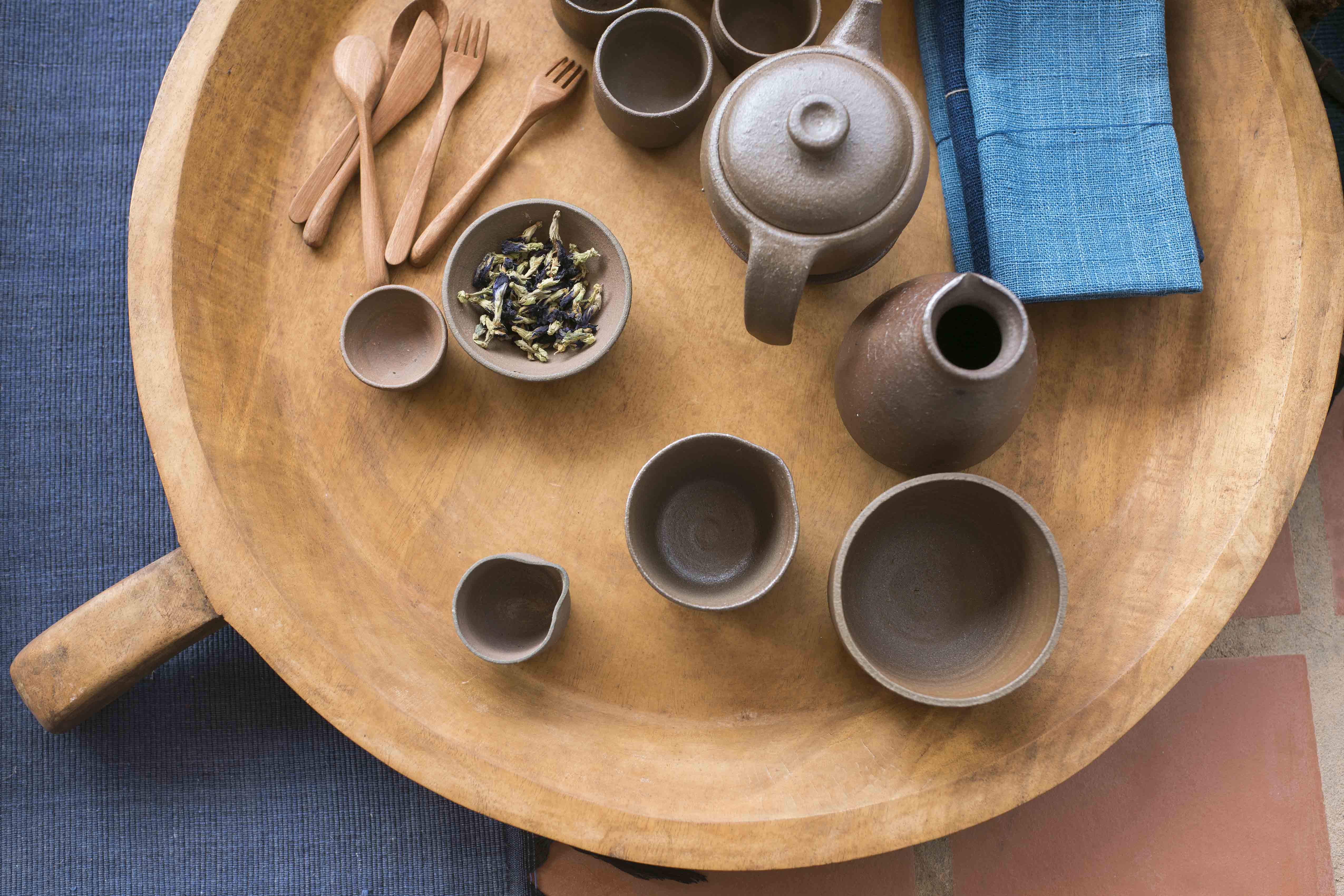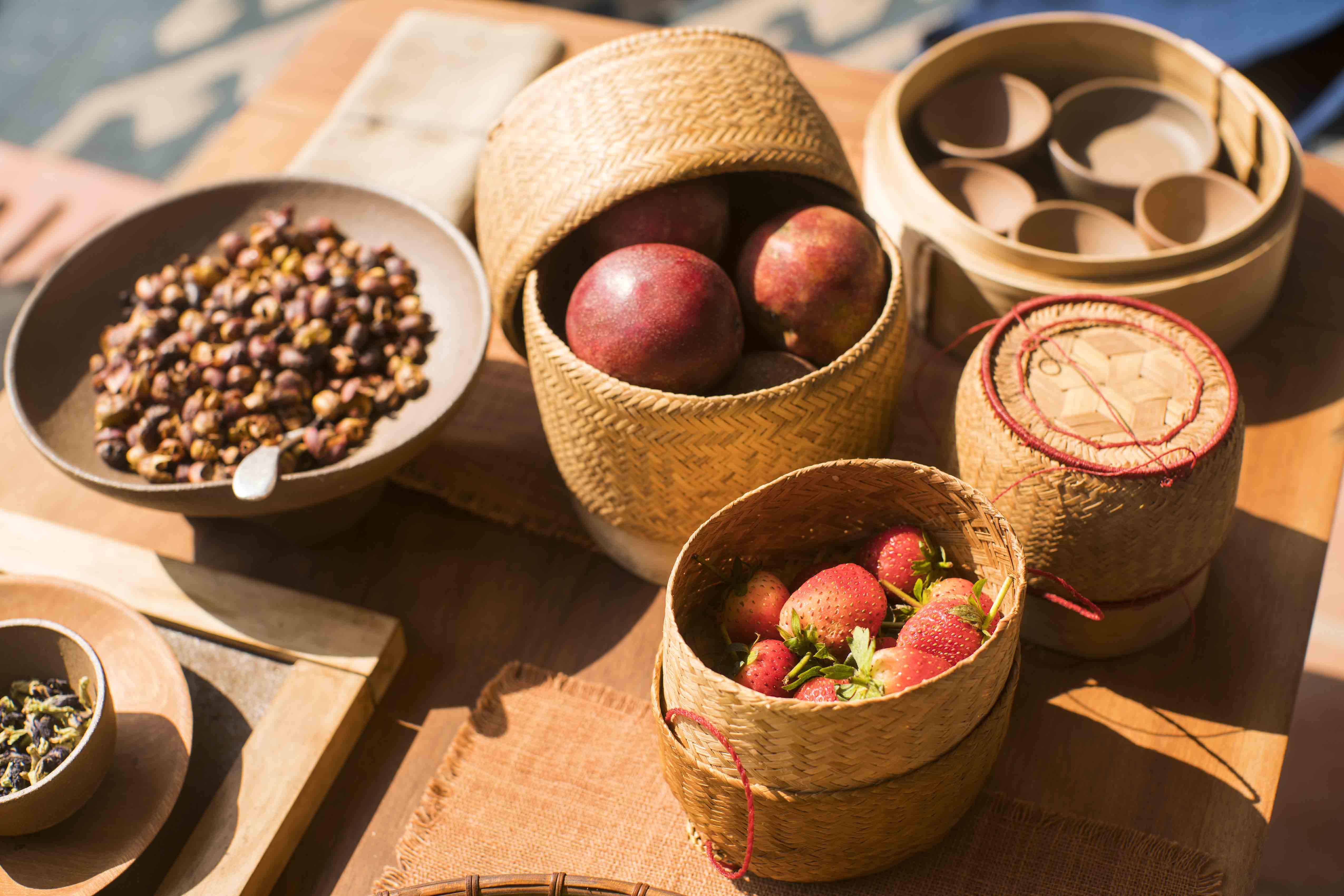 The Simplicity and Sensuality of Raw Materials
right: Terracotta tableware traditionally used for preparing papaya salad from Amazingworx
Cutlery made from recycled bombs from TaiBaan crafts (taibaancrafts.com)
Glasses from Le Comptoir de Vientiane (facebook.com/LeComptoirdeVientiane)
Natural hued placemats from Gaebi Studio  
below: Traditional handwoven bamboo table basketry from The Little House
(facebook: The Little House Vientiane)

Enamel tableware from Le Comptoir de Vientiane
Indigo apron from Gaebi Studio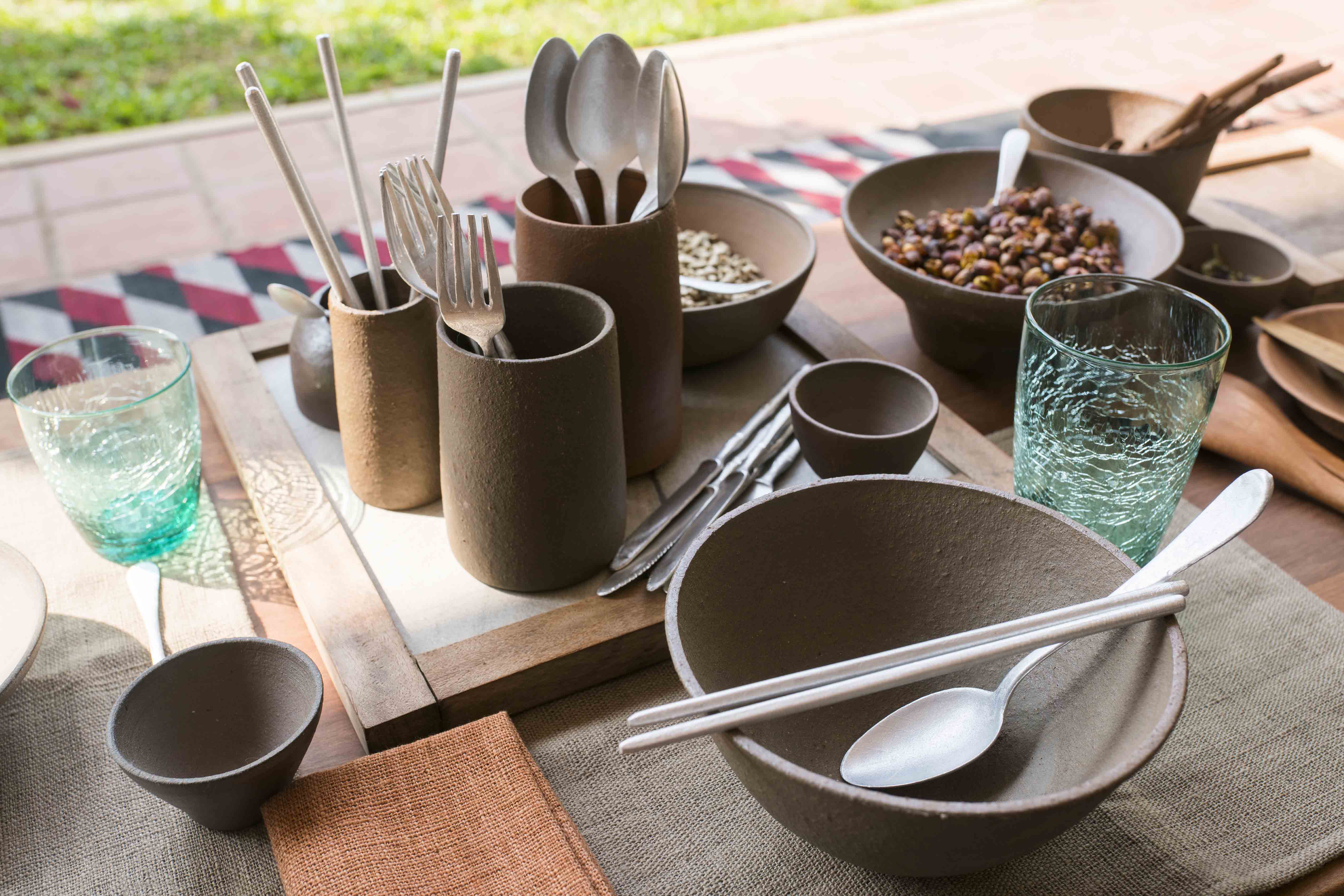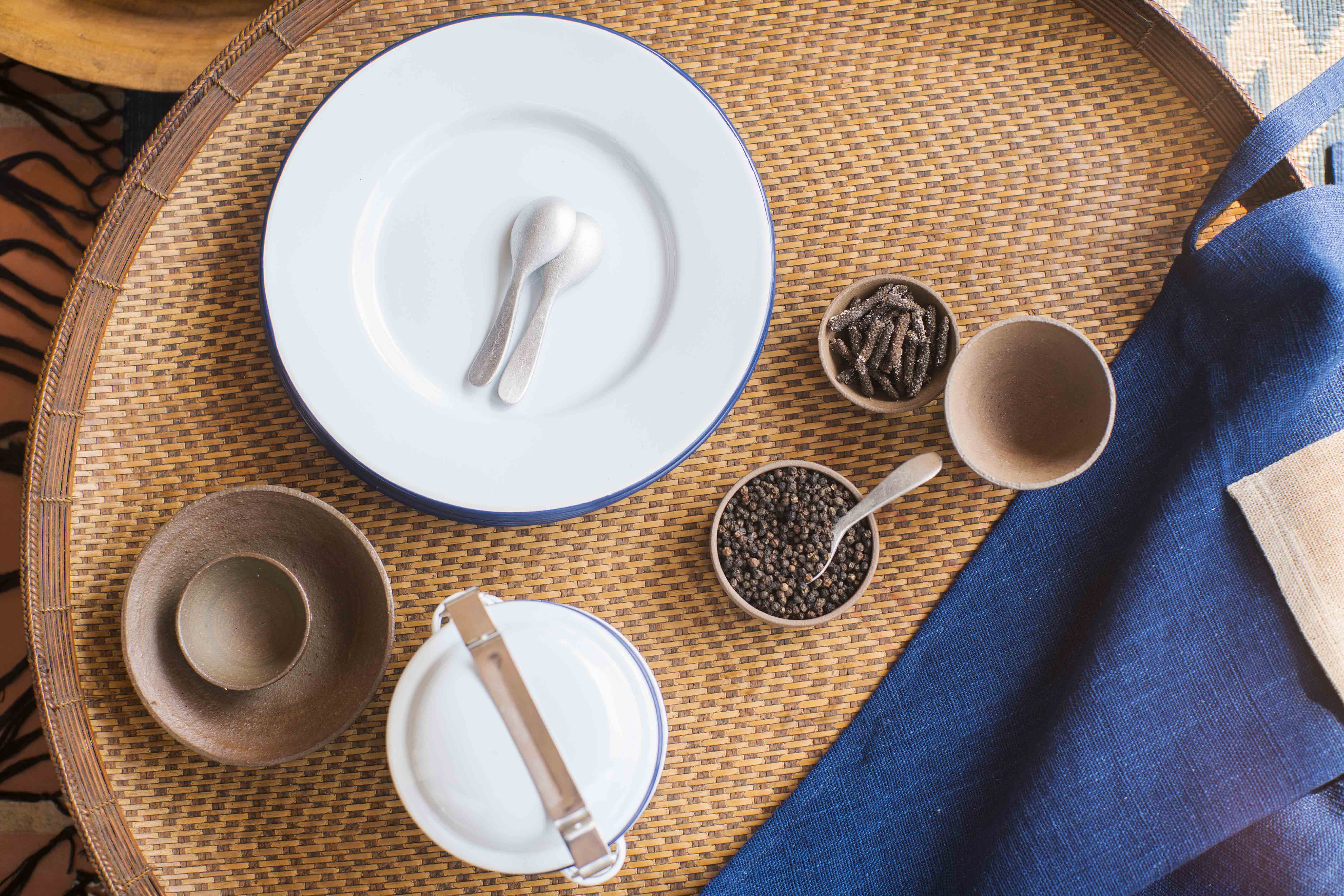 open bar
above: Ceramics from Le Comptoir de Vientiane
Set of bowls braided in silver from Caruso Lao
right: Hand lacquered wooden boxes from Birdsfollowspring X MDOstudio
The intricate hem of a Lao sinh from
Oudone precious silk (facebook: oudoneprecioussilk) to dress the stool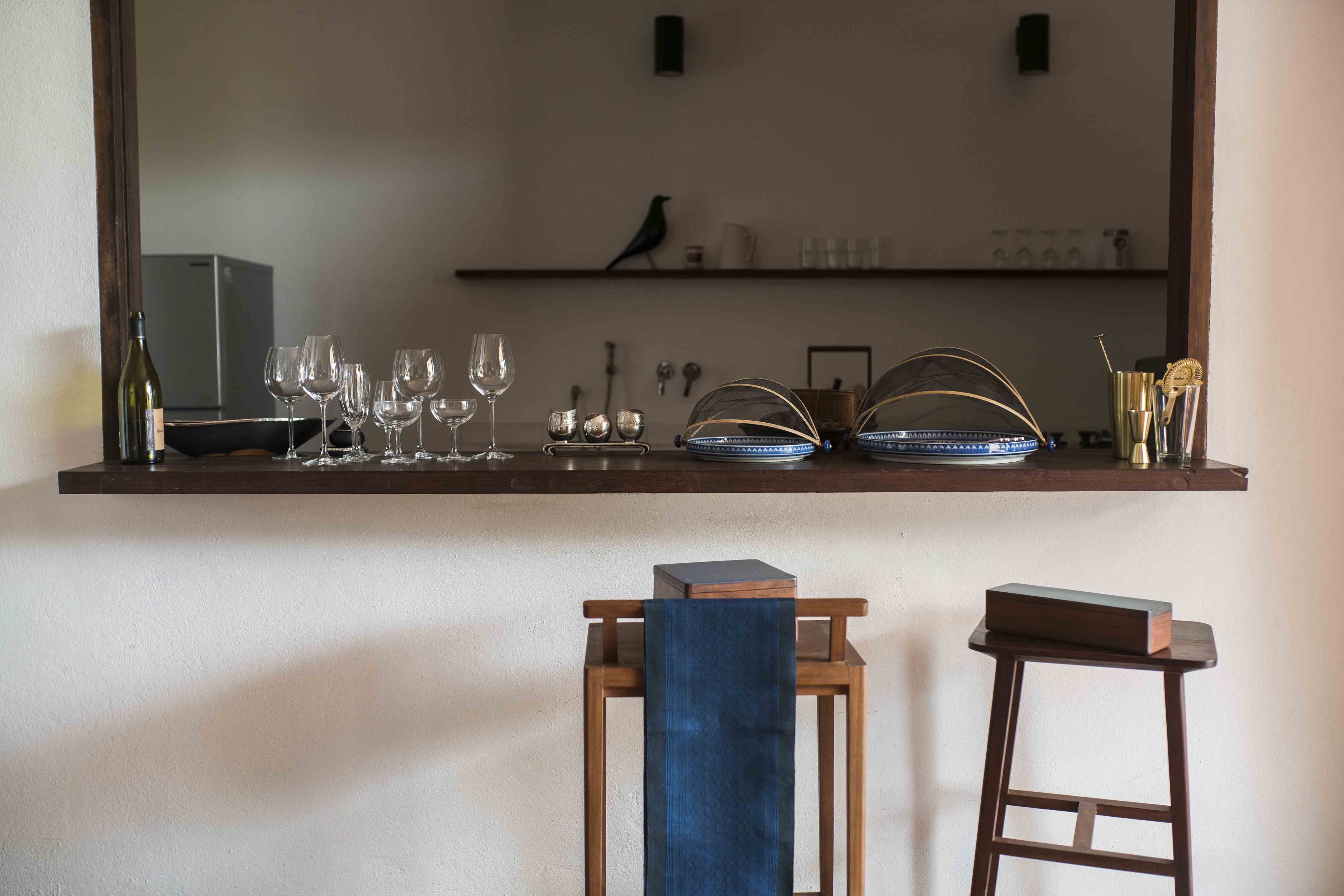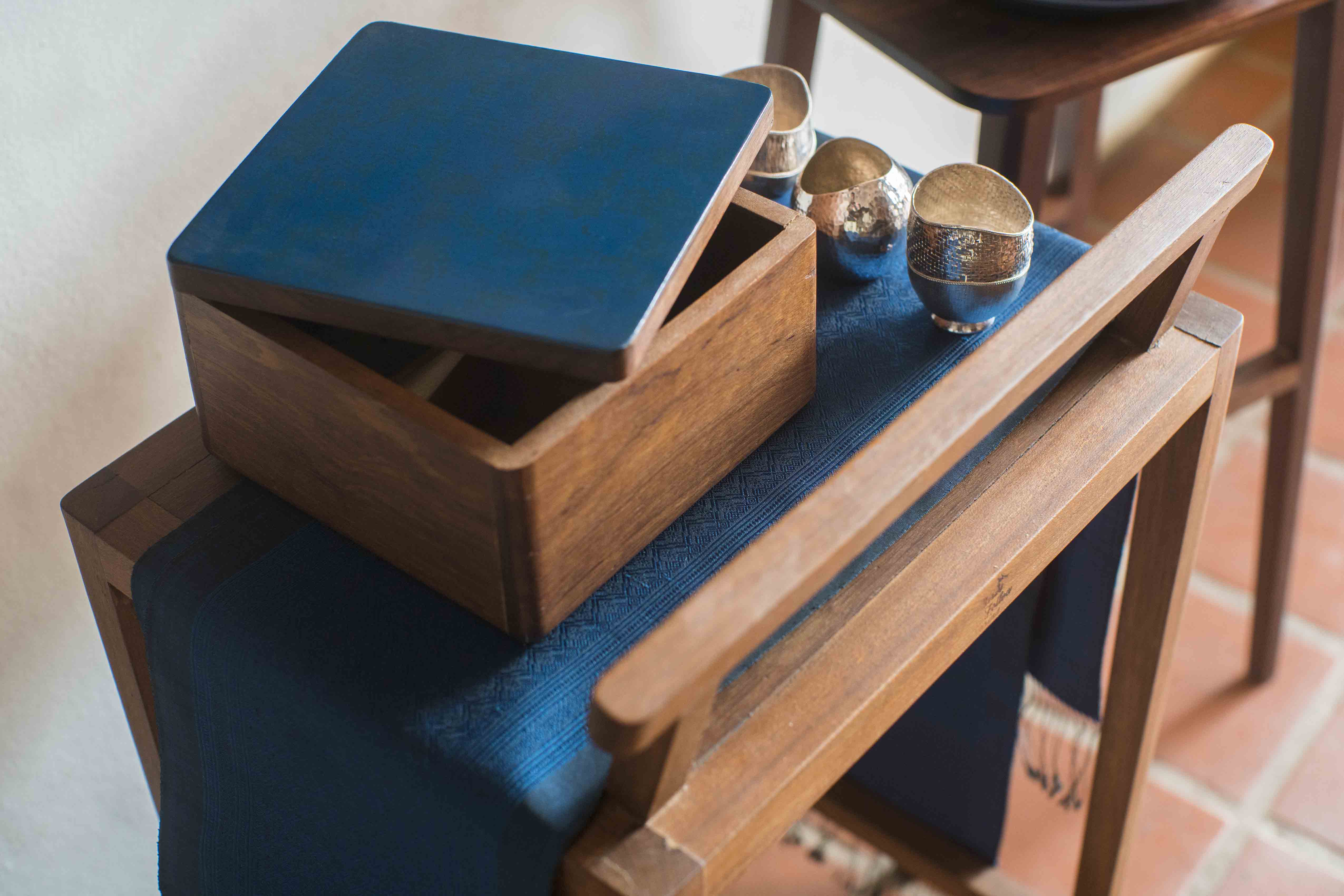 The Elegance of Noble Materials
Local crafts can be used in contemporary interiors as a patchwork of precious woods mixed with the silky taffeta effects of handwoven and traditional techniques.
Try blending antique objects with local handicrafts to create a unique luxurious style.
above: Candleholders and ebony containers with silver rings from Caruso Lao (carusolao.com)
Book lamp by toineinbangkok (toineinbangkok.com)
Decoration in handwoven silk from Oudone Precious Silk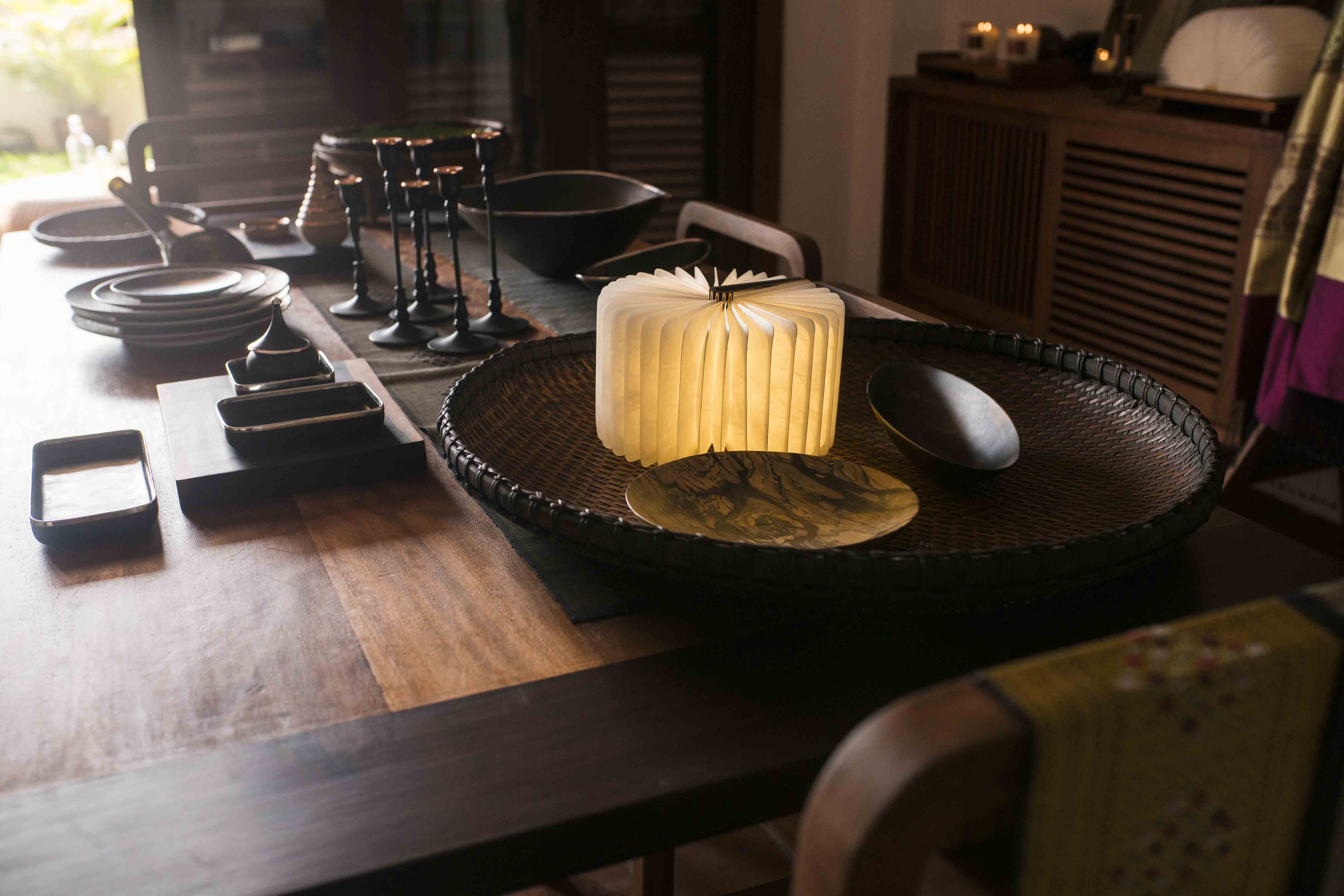 WARM AND PLUSH 
right : Spice set from Caruso Lao (carusolao.com)
below: Aromatic candles inspired by wine notes from Wine Haus Laos
(facebook: Wine Haus Laos)
Wooden tray in recycled wood and triptych mirror from Birds Follow Spring (facebook.com/birdsfollowspring)