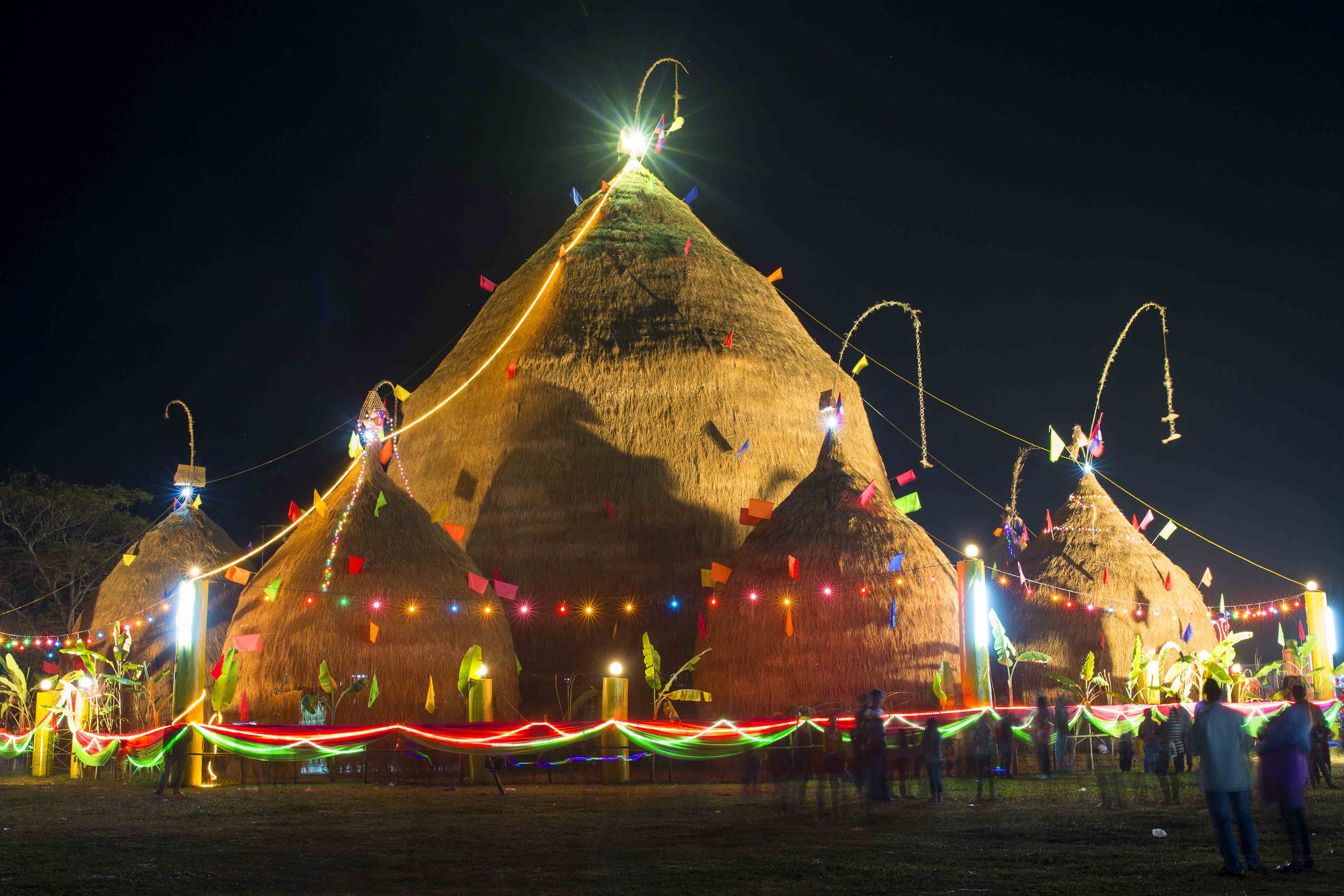 Boun Kong Khao – 8-10 January – Muang Phieng
After the harvest ends, Lao people make merit to the rice spirits, for a plentiful harvest the next year. Phieng District celebrates this with large ceremonial haystacks and traditional market fairs and festivities.
Kapok Flower Festival – 15-21 January – Bokeo
Each year, the Kapok trees on Don Xao island bloom to their fullest and everyone gathers to enjoy the wonderful colors, as well as partake in cultural events.
 Feb Festival – 9 Feb – Vientiane
On the outskirts of the capital, a colorful Instagram-friendly music festival sets up on a hilly field. Several stages play local and regional music to youthful crowds.
Elephant Festival – 15-17 February  – Xayabouly
A celebration of Laos' largest animal, the elephant. Parades and ceremonies are held to make merit for these great beasts, which helped build the country.
Wat Phou Festival – 17-19 Feb – Champasak
Southern Laos' largest festival. People gather over several days to make merit at this ancient temple. Concerts, processions, boat racing, competitions, and a market fair are all part of the event. Read more about the Wat Phou Festival on 
Laorealestate.la Expo 2019 – 1-2 March – Vientiane Capital
The biggest property show and real estate expo in Laos' history will be held at Don Chan Palace Hotel&Convention, with property on shoe and attendance by property developers, real estate agencies, financial institutions, insurance agencies, and more.