Explore a fresh addition to the Vientiane culinary landscape.
Vientiane has long been known as a foodie paradise. With its extensive array of restaurants catering to every taste, from local and regional food, to an abundance of international restaurants, visitors to Vientiane, together with those living there, have found themselves with a wonderful range of options.  Since its opening in April 2018, however, 3 Merchants restaurant has fast become known as one of the top places to eat here. The restaurant, which is situated next to the Elephant Lounge on the ground floor of the Crowne Plaza, combines elegant dining with an inspired menu of both local and fusion dishes.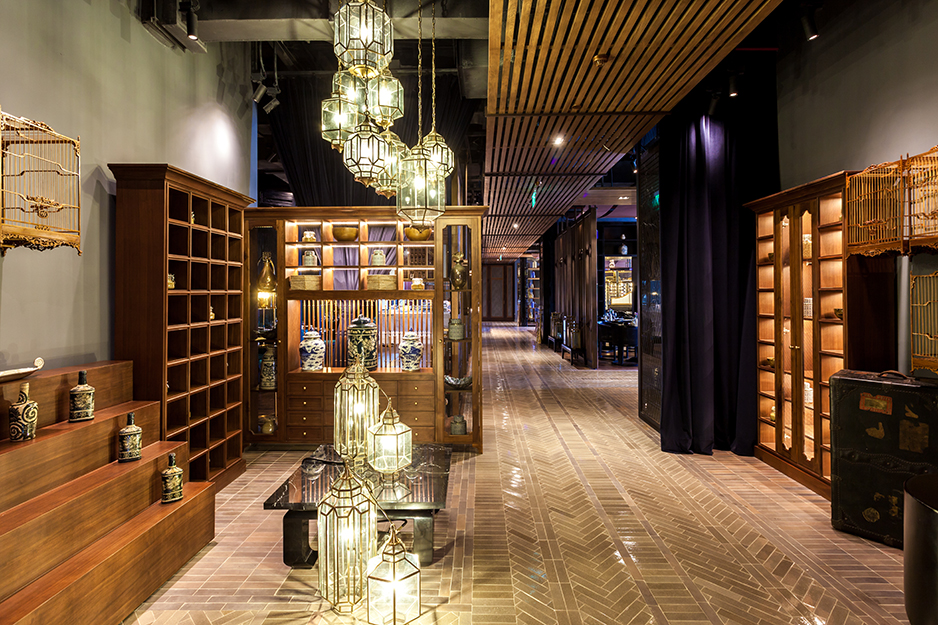 From the outstanding food, to the colonial décor, this restaurant brings fusion food right up to date. 3 Merchants offers a choice of high quality dishes from Laos, Vietnam, Thailand, Cambodia, and Malaysia, together with a fusion menu blending the best fresh tastes and powerful flavours found in Southeast Asia with those from the west using modern techniques to produce something quite remarkable. From the beef wellington, its mushroom paté infused with the tastes of Vietnam, served alongside an Asian coleslaw prepared at the table and perfectly cooked french fries with 3 Merchant's signature salt, to the miso glazed barramundi on a bed of black sticky rice, the food surprises and delights. Even the desserts, such as the classic Thai favorite of mango with sticky rice has been given a contemporary feel with an intense mango mousse, passion fruit pearls, and coconut snow.
As Tristan Raclet, the restaurant manager explaines, the three merchants embody three commodities which are fundamental in the history of Southeast Asia; salt, rice and rice wine. These are represented by the signature salt, infused with lemongrass, ginger, and chili; the rice which is complementary with all dishes; and the "lycheecello", a 3 Merchants' creation.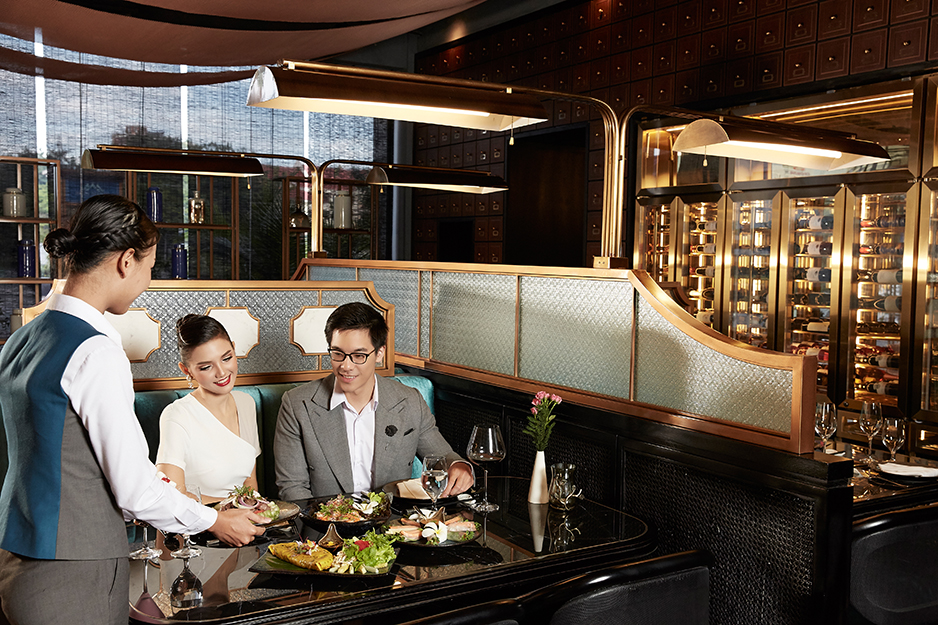 Overlooked by portraits of the symbolical Desirée, Serena, and Grace, the 3 Merchants restaurant provides desirable food, in a serene atmosphere, by friendly professional staff who are graceful under pressure. Their philosophy, 'connecting with people' is important to everyone in the restaurant and this is reflected throughout the meal. They are keen to provide an experience which brings together energy and heritage. And they succeed.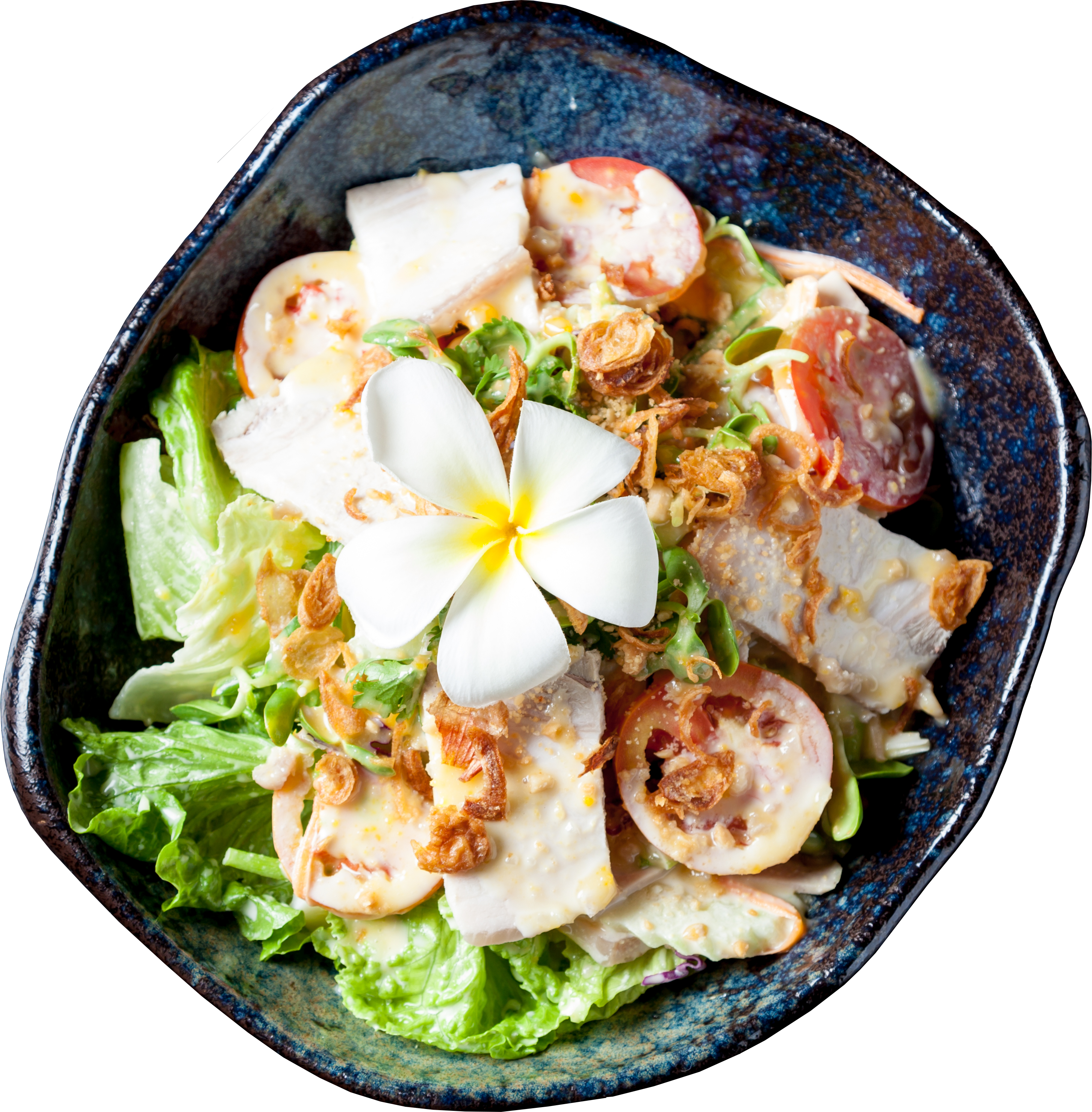 Troy Medynski, the Director of Food and Beverages for Crowne Plaza in Vientiane, began his career at the Sheraton on the Gold Coast in Australia. He is passionate about the fresh flavors found in locally sourced food, and proud of the way his team of expert chefs have brought the fusion menu to life here in Laos and the passion they, together with the other restaurant staff, all have for the food and beverage services they deliver. Bringing techniques previously unseen in Laos, and applying them alongside some of Southeast Asia's finest cooking traditions, has enabled him to bring this exciting new dining experience to Vientiane.
With such attention to detail, the 3 Merchants provides an exquisite dining experience that encompasses the best of Indochina's flavors with a modern twist.
3 Merchants is on the ground floor of Crowne Plaza Vientiane on Samsenthai Road. For reservations: 021908888 or email: crowneplaza.vientiane@ihg.com.
Text by: Text: JO LIDBETTER
Photographs by: 3 Merchants