EAT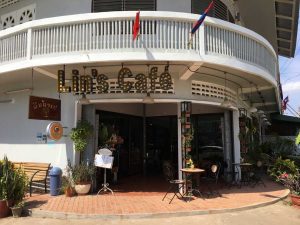 Lin's Café: Located right on the Talat Yen square (soon to be the Savannakhet Night Market), Lin's is a favorite of locals and foreigners alike. Western foods, such as pastas, salads, and sandwiches, as well as good Lao and Vietnamese food are served up. Located on a corner with views of St. Theresa's Church and the Talat Yen, the patio is a great place to relax for a few hours with a book and a cup of Lin's delicious coffee.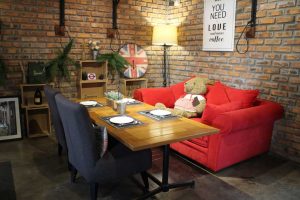 Macchiato de Coffee:  Just as the name blends several languages, the hipster-vintage décor and extensive menu also bring a mix from different places. Thai, Lao, and Vietnamese food are offered alongside Western comfort foods such as pancakes, steaks, burgers, and pizza. Save room for dessert, as cheesecake, blueberry cookie crumble, and chocolate lava cake will satisfy all sweet cravings. Instagrammers will especially like the hamburgers on charcoal buns and a surprising unicorn cotton candy.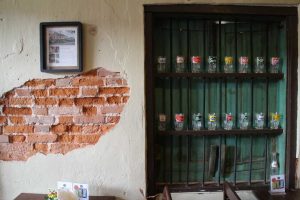 Sooksavan Café & Bistro 1966 : Located a block away from Talat Yen, and set in a beautifully crumbling heritage building, Sooksavan Café & Bistro 1966 creates tasty Thai and Lao dishes, such as Phad Thai, satay, and curries. People usually come for a meal and enjoy curling up in the retro ambience sipping tea and coffee, and reading a book.
DRINK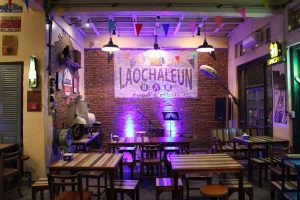 Laochaleun Bar :Live music in the evenings aids the retro movie ambience of this bar named for a beautiful derelict cinema down the street. Thai/Lao dinners and bar food made for sharing is available here to be washed down with a refreshing lager.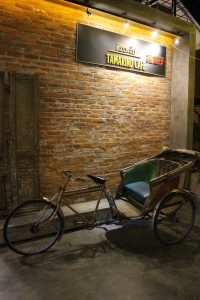 Tamarind Café: Located on the riverside, an upstairs terrace allows your evening to begin with a few beers at sunset and go on longer into the night when live musicians perform in the adjoining heritage building. Thai and Lao dishes are prepared here, perfect to eat alone or be shared among friends.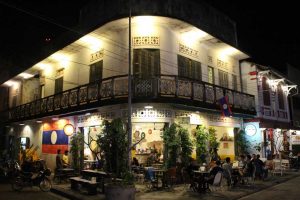 Sooksavan Bar : Similarly named to the café above, but this evening hotspot attracts both local and foreign visitors to the chill vintage vibes and outdoor seating to see and be seen. Both meals and bar snacks are available to accompany one's cold beer. 
SEE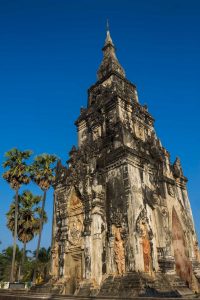 That Ing Hang: This is the most important stupa and the emblem of Savannakhet province. Locals believe that a piece of the Buddha's spine is enshrined here. The stupa's name comes from an old legend that the Buddha rested in his travels in this area and leaned on a hang tree. It is located a short drive outside of town. During the full moon in November, it is also home to one of the largest festivals in the province.
Dinosaur Museum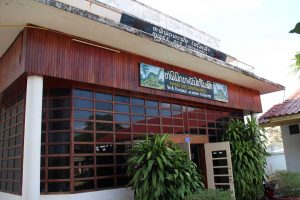 Informative and bilingual,  this spacious museum contains the most information available on dinosaurs found in Laos. Bones are displayed informally among several glass cases in each room. The English captions and brochure encourage self-learning and visitor interpretation.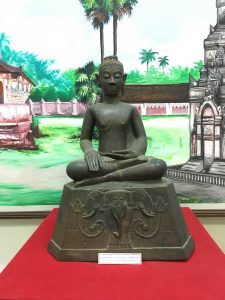 Savannakhet Provincial Museum: This museum is rather well thought out and gives a full picture of Savannakhet through the ages, from ancient times up through the Angkor and Lane Xang kingdoms, all the way to the victorious struggle for national liberation. There is also a section outside of war remnants and bombs, as a stark reminder of recent wars and UXO clean up still underway.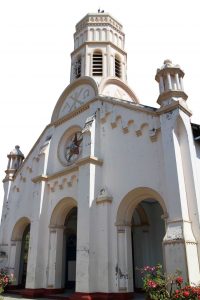 St. Theresa's Church
When the French set up here in the early colonial days, Catholicism followed. Bolstered by many Catholic Vietnamese entrepreneurs settling in the downtown area, it has become a landmark for both locals and tourists. The doors are usually open during the day, inviting anyone to walk in and enjoy its subdued Indochinese charm.
STAY
Savan Resorts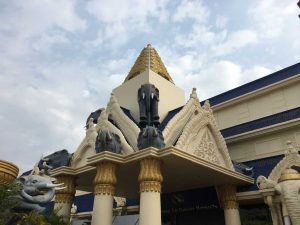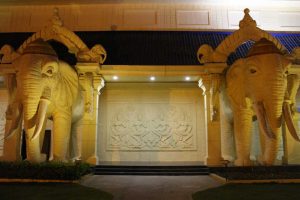 For people looking for something unique, or to strike it rich, this casino hotel will keep you occupied all day and night. Popular with Thai tourists playing a range of games like Baccarat and Hi-Lo, as well as roulette and slot machines. This year, the hotel plans to upgrade its rooms and add more facilities to cater to families and children to create an all-inclusive resort.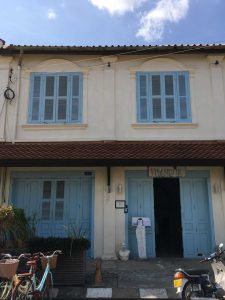 Vivanouk: A charming 3-room heritage home (with shared bathroom) in downtown Savannakhet, this homestay is great for families or small groups who want to privatize the entire property. The proprietors are intensely friendly and helpful to ensure that you fall in love with Savannakhet as much as they have.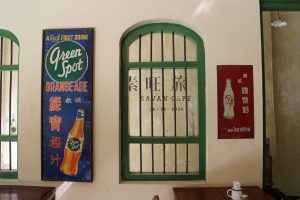 Savan Café: Set in a beautifully revitalized Chinese shophouse, the rooms are cozy and quaint, and some have private bathrooms. Once you lie down and you will not want to get up, as the beds are some of the softest found in Asia. The downstairs area is a popular café and restaurant with great Thai, Lao, and Vietnamese food and coffee, and the rooftop is also a bar in the evenings.