A handsome contemporary retreat in the heart of heritage Luang Prabang.
Once the site of a French garrison, Avani+'s grand footprint straddles a major town corner facing the night market, and tourism office, and is a three-minute stroll to the banks of the Mekong River. Guests staying at the Avani+ really couldn't hope for a better location with all of Luang Prabang's beautiful highlights within walking distance, and some of its best bars and restaurants a parasol's throw away.
In keeping with its zen-like atmosphere — enhanced by a palette of dove grey, taupe, and milk white — the heart of the hotel is an inner sanctum with rooms focused around a central court featuring the pool, palms, and gardens which cocoon rooms, protecting them from the noise and traffic of the city.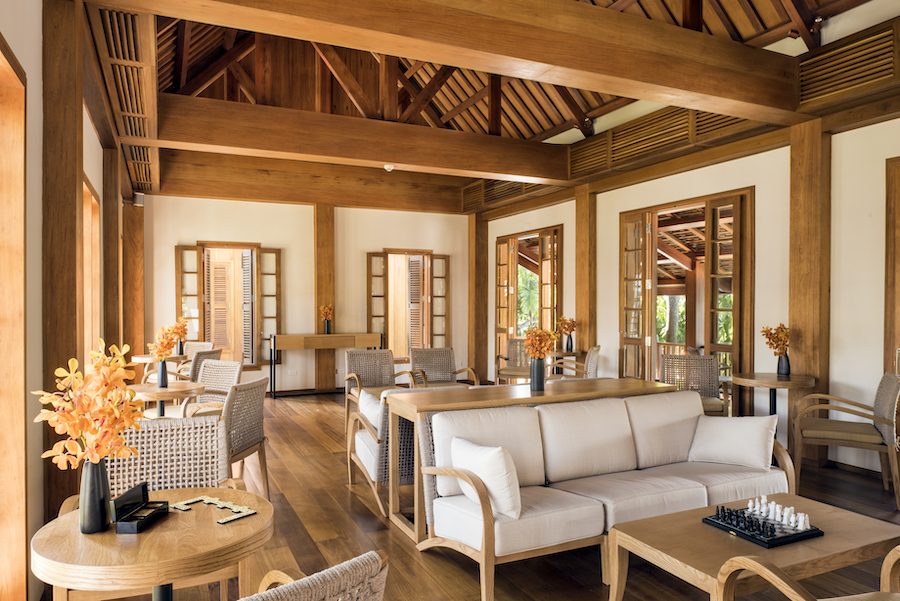 Choice rooms are on the first floor with louvred shutters and balconies overlooking the pool, although ground floor garden rooms — with patio sun loungers — offer complete privacy.
The Avani+'s 53 open-plan rooms evoke calm with their broad brush of neutral tones: white linens, light wood furniture, teak floors, plus his and her sinks and separate rain showers and toilet cubicles. Constantly refilled jars of mini cookies and banana chips are a thoughtful touch for a snack after night market browsing for handicrafts and lanterns. Turn-down gifts are thoughtful, too: tiny bags of rice for your return home, an animal figure woven from fiber — a bookmark, perhaps, or ornament.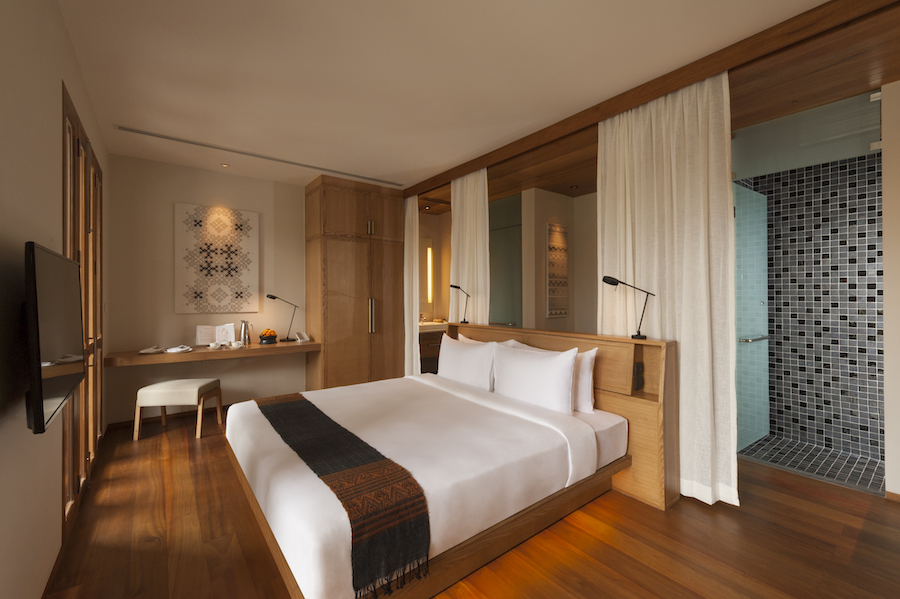 Speaking of books, the Avani+'s library area, although not cosy itself as a place to sit, has an impressive collection of Lao history books and tomes on the French period in Indochina. The library is only a few steps from the pool (one of only a few central hotels with this feature), pluck a few pages from the shelves for your sun lounger, and soak up the tropical heat under the parasols and palms while a waiter takes orders for poolside drinks. Sun worshippers, it's worth noting, you'll need to set aside mornings as by late afternoon the sun's rays have moved on.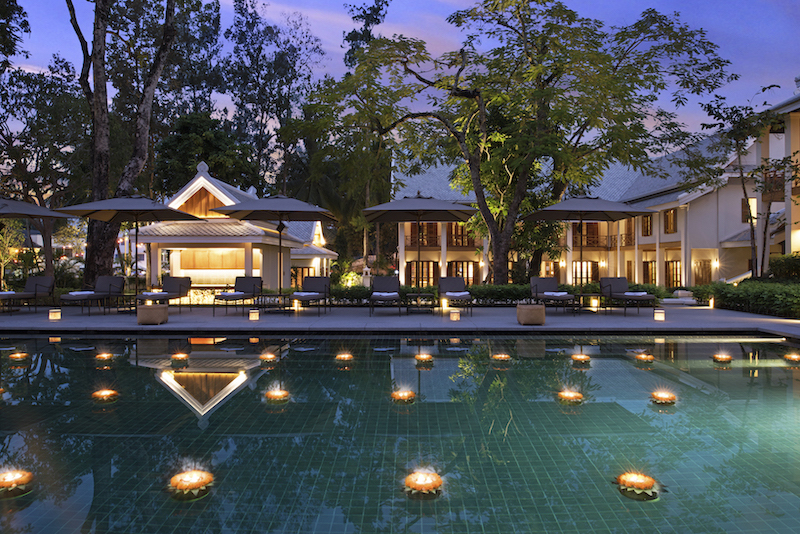 Main Street Bar and Grill are set in a building facing a main road. Eating breakfast or lunch at alfresco tables on the roadside terrace is a tad noisy; cocktails on the upstairs terrace of the bar by night is more atmospheric. Avani+'s breakfast, taken in a sheltered courtyard surrounded by the hotel's own herb terrace, or in the Main Street restaurant itself is more enjoyable. We liked the fact that the huge breakfast buffet spread, plus a la carte choices, features dishes firmly rooted in Laos: a thoroughly warming traditional hot porridge in hot local buffalo milk with dried apricot and almond was a perfect wake-up for a winter's morning. Lunch and evening menus appeal to those looking for easy bites with a nod to local flavors: Mekong fish burger with turmeric butter, buffalo burger with fries, or an unfiltered introduction to local cuisine — the local spicy papaya salad — a fiery hit!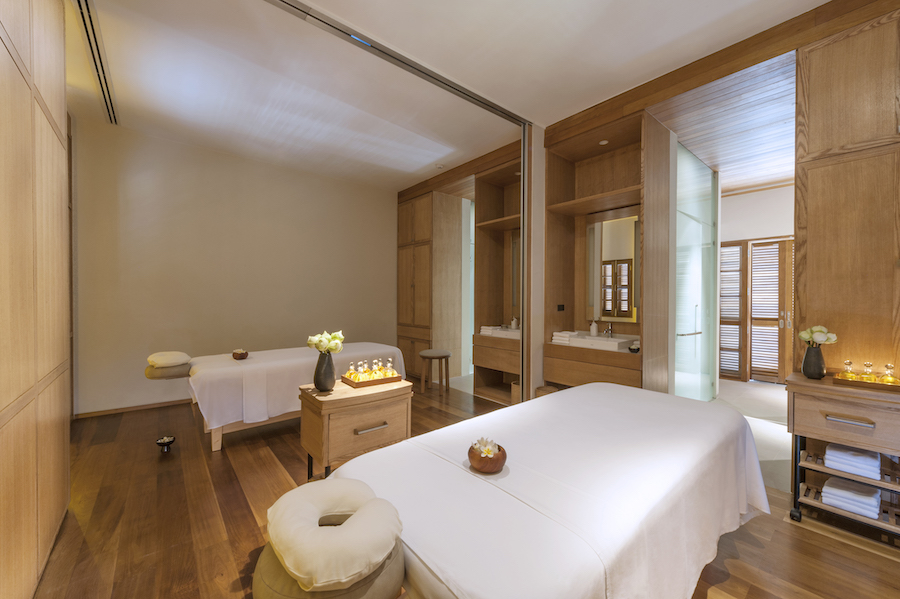 Not enough downtime? Book into the spa, and enjoy the weekly Sunday yoga classes in the hotel's dedicated pavilion.
Getting there:
Lao Airlines flies daily to Luang Prabang from Bangkok,
Vientiane, Hanoi, Siem Reap, and Chiang Mai.
For reservations: avanihotels.com/en/luang-prabang.
Text by Claire Boobbyer
Photographs by Avani+ Luang Prabang