The capital of Yunnan province, Kunming is a city that confounds expectations. As Mick Shippen discovers, it's clean, green, and the perfect destination for a memorable getaway.
Even as a seasoned food and travel writer and photographer, I have numerous preconceived notions about Chinese cities. You probably share some of them; sprawling conurbations that you'd never heard of inhabited by multi-millions (even my editor said, "you are going where?"), towering buildings of concrete, glass and steel that erased centuries of traditional architectural splendour, traffic-clogged streets, and fetid air. And yes, there is no doubt this description can be applied to parts of modern China. But then there is Kunming.
To draw upon a rather apposite food analogy, my recent stay in Kunming was like lifting the lid on a dim sum basket. The steam obscuring my vision quickly cleared to reveal delectable morsels and artistic creations that first needed to be admired ….and then devoured with relish. So where to start?
Kunming is the capital of Yunnan province in the mountainous and ethnically diverse southwest China where it borders Laos, Myanmar and Vietnam. Known as the City of Eternal Spring due to its average temperature of 15° C (59° F), tree-lined streets and flowers that bloom throughout the year, it is regarded as one of China's most friendly and livable cities. Stepping out of my hotel and onto the main street, my image of polluted gridlocked streets was the first preconception to take a tumble – or rather it was knocked down by a bicycle…then completely flattened by an electric scooter. In a move that could shame all but a handful of western cities, Kunming has bicycle hire stations everywhere and without exception all motorcycles are electric. Look out for the bright yellow 'Ofo', silver and orange 'Mobike' and the blue and yellow 'Yong An Xing' bicycles, to name but a few. All you need to do is download an app, register, scan a QR code to pay and receive a number to unlock the bike, and you are away. Taxis are also cheap and there is an underground and a great bus system, so getting around is a breeze. For the most part, however, I explored the fascinating neighbourhoods and backstreets of this largely low-rise and clean city on foot. Did you hear that thud? Another preconception just hit the dirt.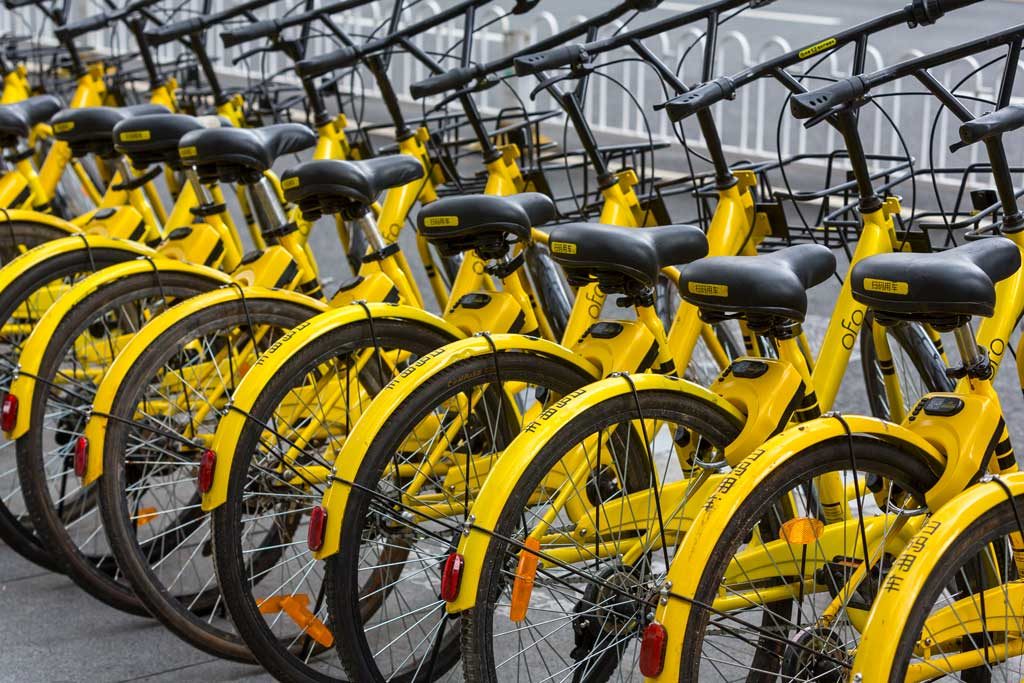 This city of 6.5 million people is not only committed to a greener future through the implementation of more sustainable initiatives and technologies, it also has more than its fair share of public spaces. One of the city's most scenic is Green Lake, known locally as Cui Hu. Situated at the foot of Wuhua Hill, the 22-hectare park is an excellent place for people-watching as it is a popular spot for early morning Tai Chi, exercise classes, music, and catching up on the gossip. A series of bridges lead to islands where paths meander through groves of bamboo and weeping willow toward tranquil tea gardens and temples that look out across a lake greened by lotus plants. It's also close to the imposing building of the Yunnan Military Academy which was established in 1909. The building still has guards at the entrance to the courtyard but as it is now open to the public, their only purpose seems to be to delight snap happy tourists.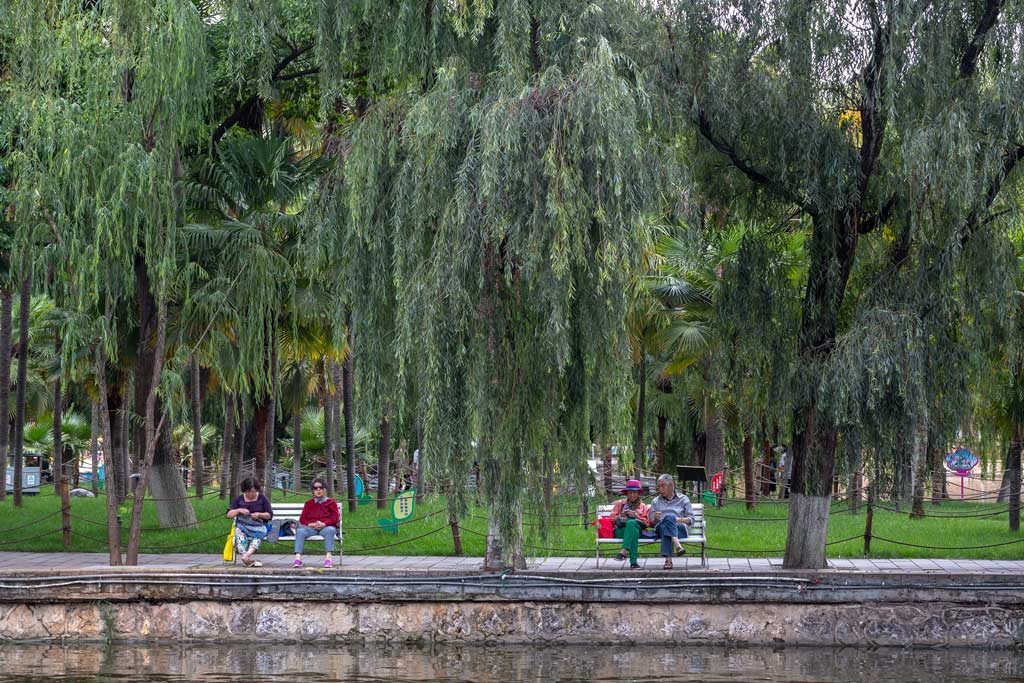 As a photographer who is never happier than when local food is in the frame, I was keen to visit one of Kunming's many fresh markets. Tucked away behind Xinwen Road, Zhuanxin Agricultural Market is a feast for the eyes and the appetite. From 9 a.m. through until dusk each day, this vibrant market is shoulder-to-shoulder with shoppers who come to stock up on farm fresh produce. There's a bewildering array of exotic fruits and vegetables, piquant Yunnan-style pickles and assertive chili pastes, and no shortage of shops where I was enticed by unfamiliar regional specialties. Nobody here speaks English but it's not an obstacle – simply point, pay, sit down and get ready to discover new tastes and textures. In open-fronted shophouses, food producers who have honed their skills for decades load giant steamers with buns, bag up freshly cut noodles, grilled pillows of tofu over charcoal until golden and charred, and check air-cured hams and sausages that wouldn't look out of place in Tuscan deli. In July and August though, it's the abundance of highly-prized wild mushrooms that customers haggle over in Kunming's markets.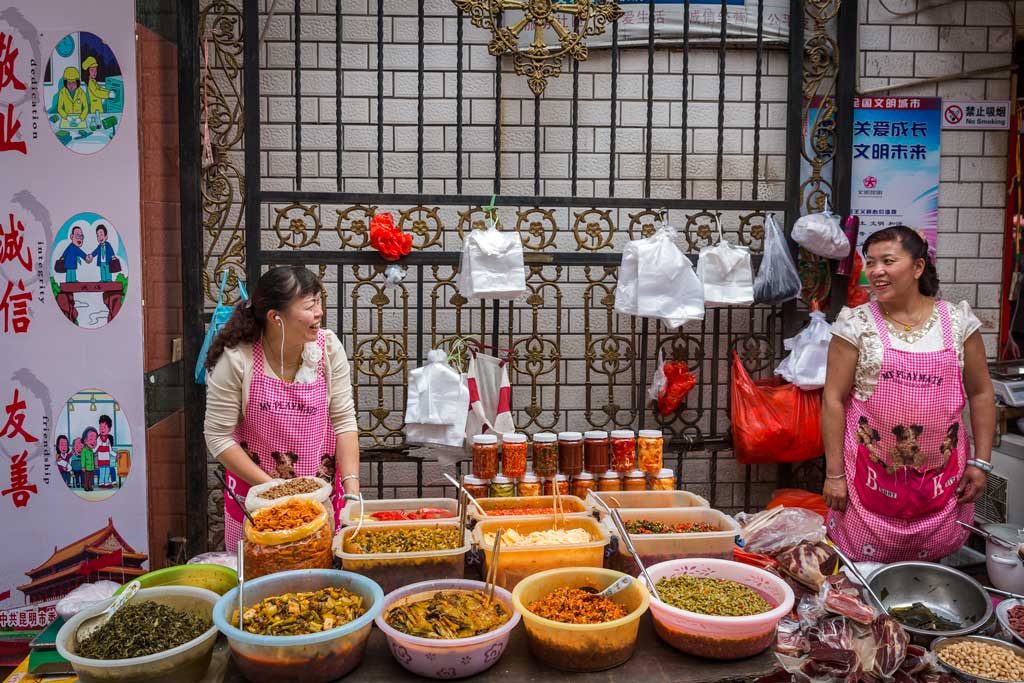 The array of foraged fungi was a reminder that I had a lunch appointment with Chef Ken Liang from Le Chinois at the award-winning Sofitel Kunming. Chef Ken is a master of his art and, like the shoppers in the local market, he embraces seasonality. Within the elegant setting of Le Chinois, however, he elevates Yunnan cuisine to new levels of refinement in both taste and presentation. This is regional cuisine reimagined for the 21st century. Dishes such as double-boiled organic chicken with matsutake mushrooms, and black truffle rice noodles are executed with precision and creativity, yet are still infused with authentic flavours and a clear sense of history.
Downtown, I pick up more threads of local history. In an area known as Old Street Kunming, part of China's rich tapestry of life has been unpicked and reconstructed. Old Street Kunming encompasses six main streets, including the 400-metre-long Qian Wang Street, and 15 alleys, each lined with old buildings, some of which date back to the early 1900s. Although admittedly much of Kunming's stunning architectural heritage has been lost, what remains here was designated a 'Protection and Restoration Project' in 2004, and efforts to save it should be applauded. The ongoing work to rebuild, restore, and often incorporate intriguing contemporary elements in these heritage buildings and family courtyard houses has served to stimulate local pride in culture and history. A mini renaissance is evident in the number of stylish cafés and restaurants, craft breweries, chic boutiques and design-led hotels such as the Silver Chest that have opened here in recent years. It appears that not everything in China is about the future. Thud.  
Kunming is a city of colour and contrast. It's also a city of surprises. Perhaps the most surprising of all is that it's just 90 minutes from Vientiane with Lao Airlines. Beyond the city, mountainous Yunnan province is populated by 26 ethnic minorities groups and the UNESCO Heritage Site of Liijang, but I'll save that for my next trip.
Lao Airlines flies to Kunming daily.
Sofitel Kunming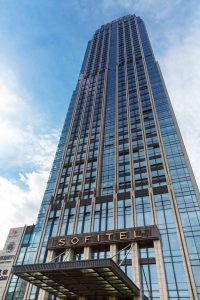 Towering above a busy downtown neighbourhood, the 50-storey Sofitel Kunming is the city's most prestigious address. The hotel's 397 rooms and suites start on the 27th floor, ensuring that guests have spectacular views of Kunming, Dianchi Lake, and the mountains beyond. There are also 144 Club rooms across floors 40 to 48 with exclusive access to the Club Millésime Lounge. Venues for dining and relaxation include a dramatic lobby bar, Le Chenois restaurant serving regional Cantonese, Sichuan and Yunnan cuisines, Kwee Zeen, an all-day dining international restaurant, Lan with cuisines from across Southeast Asia, and Voyager Bar on the 50th floor where guests can enjoy creative cocktails, fine wines and the best view in Kunming. It is a truly luxurious hotel, but the food at Sofitel Kunming is also an intrinsic part of the guest experience and keeps diners coming back for more.
Exclusive offer for Lao Airlines passengers at Sofitel Kunming
Experience the luxury and refinement of Sofitel Kunming and get 10% off our Best Available Rate. To benefit from the special rate, simply show your Lao Airlines boarding pass when you check-in at the front desk. The offer is valid until 31 December 2017.