Benny Omar navigates the movable feast of Vientiane Capital, a town of exciting cuisines and dining experiences, with everything from sizzling street fare, cafe cool, or fine dining gourmandise.

KALAEMPO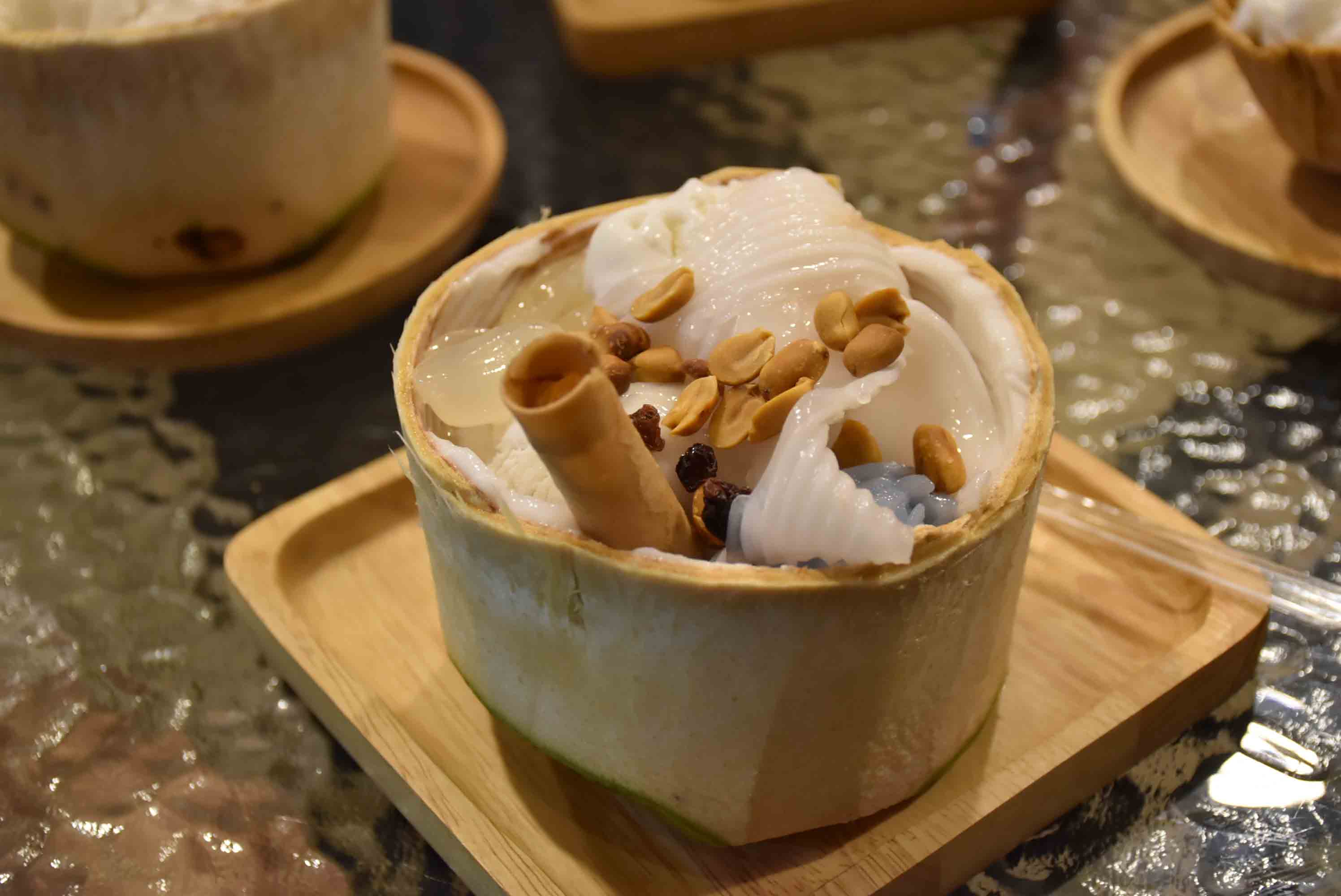 The creamy coconut ice cream base is generously sprinkled with real coconut bits whose texture is a wonderful contrast against the smooth creaminess, topped with sticky rice and peanuts.
Besides ice cream, this container cafe also offers honey toast and coconut smoothies.
Must try: Coconut ice cream with all of the toppings
Location: Walking Street at Vientiane New World, Opening Hour 5.00 pm to 10.00 pm (Mon-Sun).
CUISINE DU MANDALA

Housed in a restored white colonial garrison, with both indoor and outdoor seating, this casual eatery, serving up lovely traditional Lao and Thai flavors in a contemporary setting.

Favorite dishes include Crispy Pork, Massaman Curry, Mok Pa, and many more.

Must try: Lao Crispy Beef
Location: Mandala Hotel in Phiawat Village, just before Wat Simeuang, Opening Hours 11.00 am to 10.00 pm (Mon to Sun).
COMMA LAB

Serving as a creative work space, coffee roaster, barista training service, as well as a café, Comma Lab has begun producing its own blend.
Drip coffee is one of the specialities here, in additions to selections of sandwiches and dessert offered on the menu. Besides enjoying selections of fragrant coffee, they also offer training courses for the country's future baristas.
Must try: Butterfly Pea Latte
Location: Avenue Souphanouvong (across from Mercure Hotel) Opening Hour 8 am-9.00 pm (Mon-Sun).