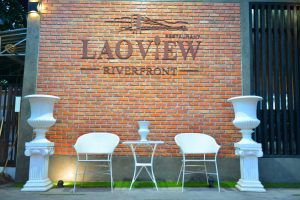 Some of Savannakhet's most striking features are the Mekong and its indigenous food. Local entrepreneur, Amphone Nhotxayviboun has combined these at Laoview Riverfront Restaurant. Built in a modern style, but with architectural elements reflecting Savannakhet's long past, this eatery blends the best of the old and the new.
From the long verandah at sunset, guests enjoy sweeping panoramas of the sun's orange rays splashing on the Mekong while fishermen ply the waters checking their nets. This makes the river views from this restaurant among the best in Savannakhet.
The food is a Lao-Thai fusion with an emphasis on fish from the Mekong, especially their bestselling Fried Mekong Catfish, which is a hit with both foreigners and locals alike. Other favorites include traditional Laap made from Mekong fish, frog sausage, and stir-fried ostrich with black pepper.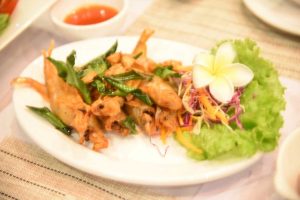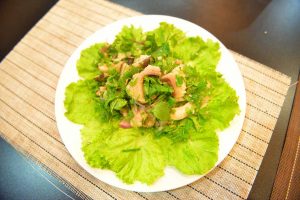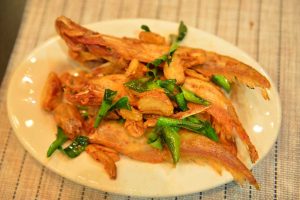 The restaurant uses the freshest organic ingredients from farmers and fish sourced locally from fishermen on the Mekong every morning, so that quality is ensured. Buying straight from local producers gives more money directly to local fishermen and farmers.
Savannakhet is also home to a number of local artisans. To help promote these beautiful crafts, Laoview Riverfront Restaurant has a brand of products called "Huglaos" which are available for sale. These unique items are made from Lao cotton, including shirts, bags, traditional skirts, scarves, and dolls. All products are handmade in Laos and perfect as gifts or souvenirs for travelers who visit the shop in her restaurant in Savannakhet.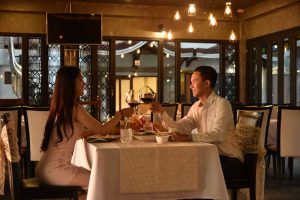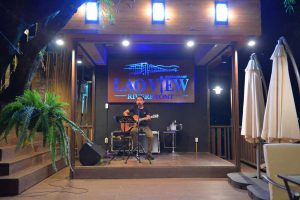 This restaurant is never remiss in its levels of service. Warm, friendly staff are eager to make any visit special. As a bonus each evening, live professional musicians complement the ambiance with beautiful Lao and foreign songs. This place is perfect for couples who want a romantic atmosphere on a special day, groups of colleagues wanting an enjoyable evening out, and also great for families celebrating important occasions.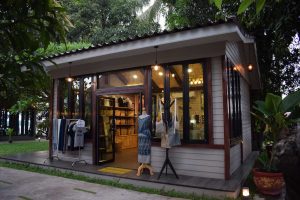 Any trip to Savannakhet would not be complete without a meal or two at Laoview Riverfront Restaurant. The relaxing ambiance and stunning scenery make it a place where you go for a meal and end up staying all evening!
Laoview Riverfront Restaurant
Chomkeo Street, Na Kae Village
Kaysone Phomvihane City, Savannakhet
Tel: 041 253 456
Mob: 020 5696 9999
Line: jeabamphone
TEXT BY FRANCIS SAVANHKHAM