Annabelle Cafe brings a certain je ne sais quoi to Vientiane's dining scene.
When Vientiane's second branch of Annabelle, a French bakery and patisserie, opened earlier this year, the restaurant's management planned to limit the first week's customers to family and friends, choosing not to advertise the new location until after a successful test run. But the plan to have an intimate opening was quickly foiled. The minute passersby saw patrons sipping coffee and munching croissants on the patio, the customers came flooding in.
"People were really curious when they saw us setting up and landscaping, " recalls Lao-Frenchman David Bant of Annabelle Group. "Some would come by every day and ask when we'd finally be open." It was with stunned pride – and a touch of panic – that Annabelle's management watched customers inundate the store before it had intended to officially open.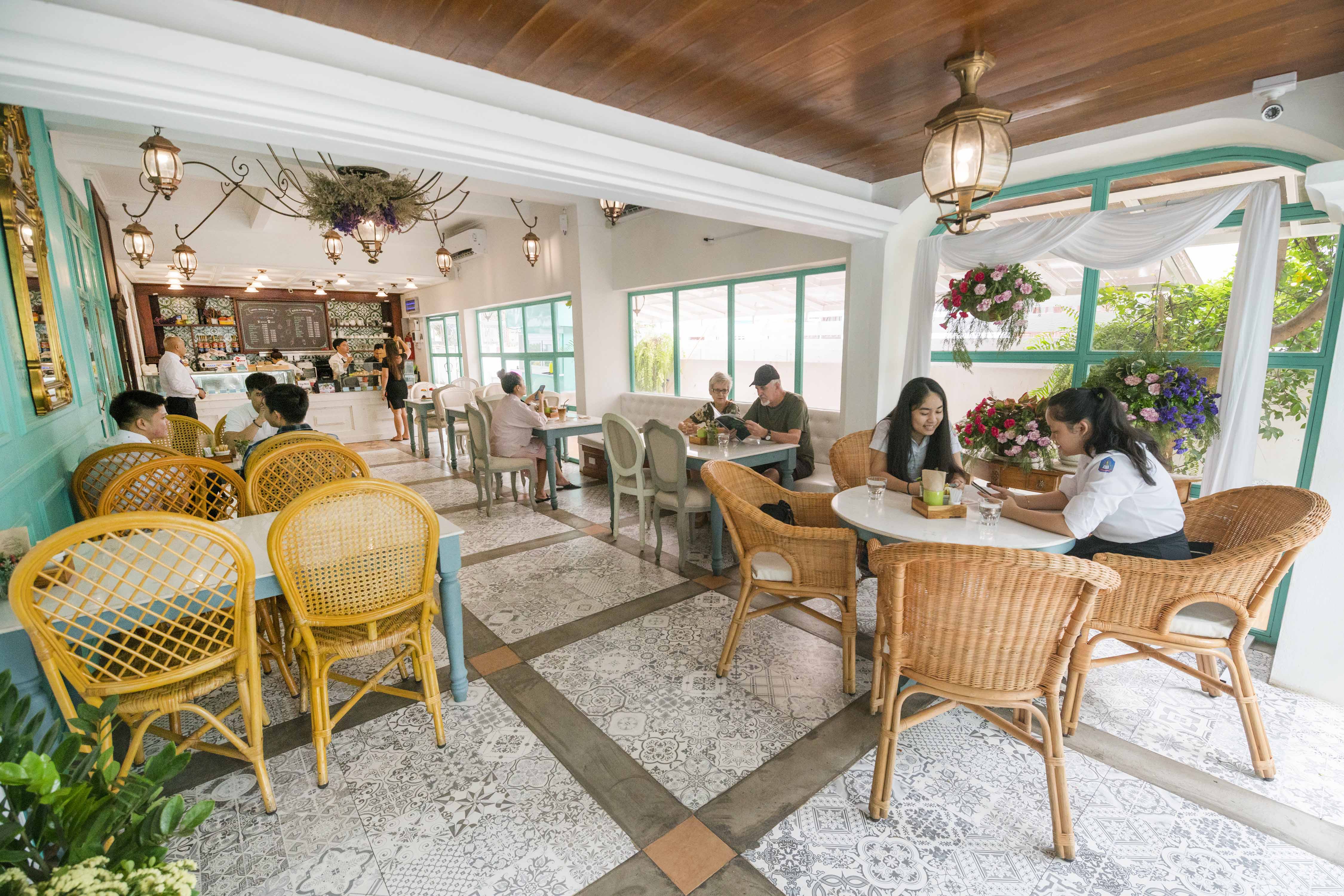 That the restaurant's premises had attracted anticipatory ogling is hardly surprising. Replete with fountain, manicured hedges, lanterns and garden swings, Annabelle's terrace transports to a different terrain. Built with Paris in mind, the owners worked with an architect to meticulously craft the new location.
In France, people are used to having an excellent variety of bakeries just meters from home. At Annabelle, a mouthwatering selection of freshly baked goods – faithful to French flavors and recipes – is now available in Vientiane. Everything is made from scratch in the cafe using artisanal craftsmanship with only the finest ingredients – without anything artificial or industrial.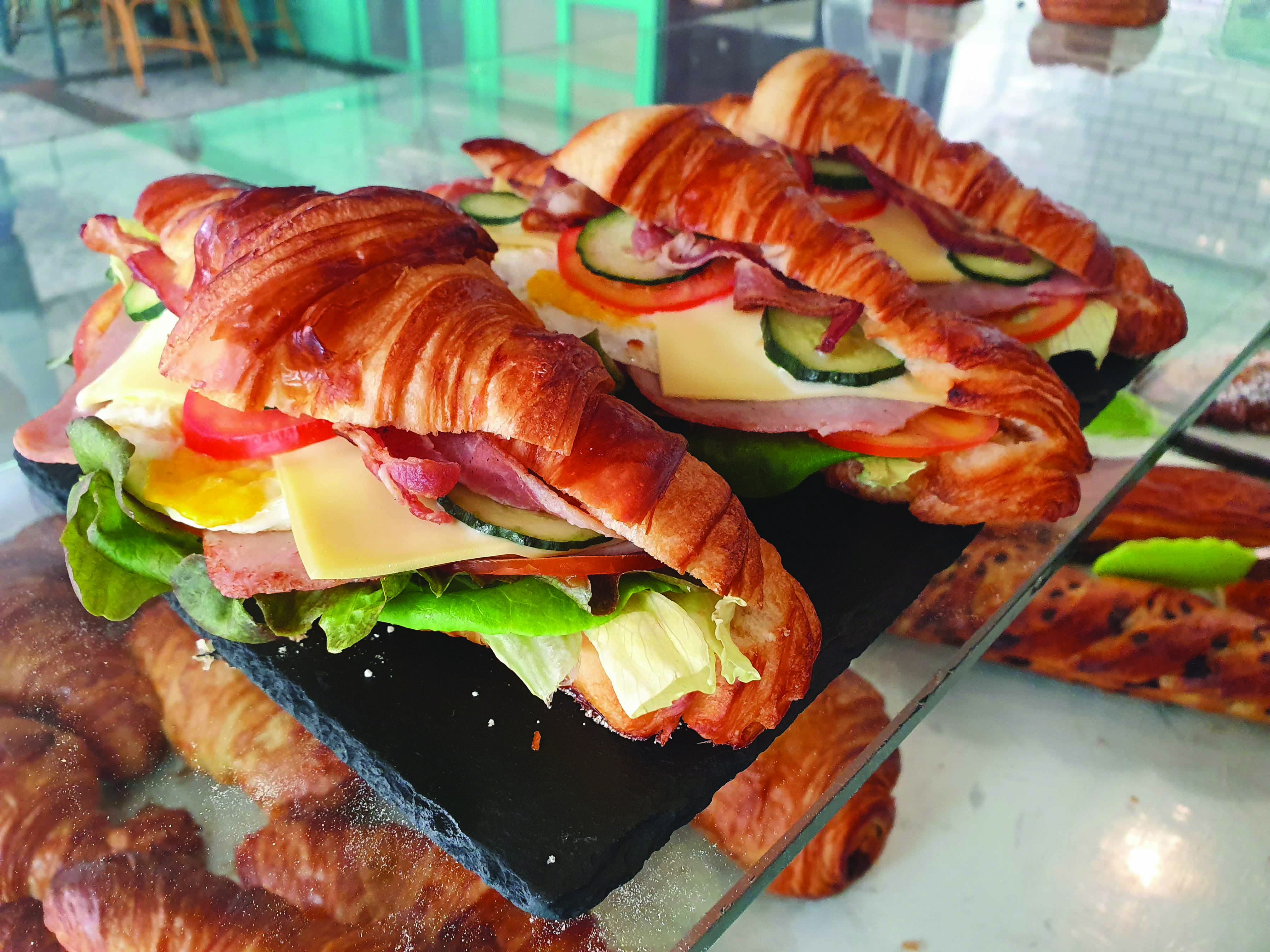 The first Annabelle, named after the daughter of one of the business partners, opened two years ago in downtown Vientiane. The location quickly became a buzzing spot, particularly popular with tourists. But the owners weren't yet satisfied. They wanted to pair this French-style bakery with the unique and specific ambience that inspired it. Annabelle 2 retains the first branch's superb quality of baked goods – the croissants are impossible to beat – in a lush, leafy, and delightful environment. Located a short drive from downtown Vientiane, Annabelle 2 attracts both a local and expat crowd, and even the occasional Thai celebrity.
What's next for Annabelle? Recently, the restaurant has fielded requests from entrepreneurs to franchise and open locations in Luang Prabang and even Thailand. But first, they want to focus on developing their product – perfecting their pastries. For now, Annabelle 2 is still evolving. An expansion to the patio will accommodate increasing demand for outdoor seating. The team is also working to create a special dinner menu, a natural pairing with the terrace's twinkling lights and romantic ambience, which they hope to release this summer. 
The owners believe that in sharing their passion, they will offer a beautiful and delicious piece of France with their authentic recipes and homemade products.
MORE INFO
Annabelle 1 is located on Quai Fa Ngum in Xieng Yeun village. Annabelle 2 is located next to Panyathip International School in Saphanthong Neua village.
Facebook:
@annabelle.khemkhong
@annabelle2.vientiane
Text BY Claire Boobbyer
PHOTOGRAPHS BY Rosewood Luang Prabang