SureStay Hotel by Best Western Vientiane is already turning heads.
Vientiane, like many Southeast Asian cities, will launch an immediate assault on your senses. The sights, sounds, and smells are unlike any other region in the world; the screeching brakes of a passing tuk-tuk or the crow of an urban rooster, the colorful cityscape of extravagant temple facades, and the smoky aroma of meats roasted right on the sidewalk. While a stroll around town is both fascinating and hectic, at the end of the day it's time for a rest.
SureStay Hotel by Best Western Vientiane is the perfect place to do just that. Located right in the heart of downtown Vientiane, it is a haven for respite after a long day. The hotel, mimicking an art deco style, combines modern design with fine craftsmanship, harking back to the days of travel in luxury and glamor. The complex boasts 68 rooms and suites, a restaurant, gym, and a rooftop bar with some of the most incredible sunset views in the city.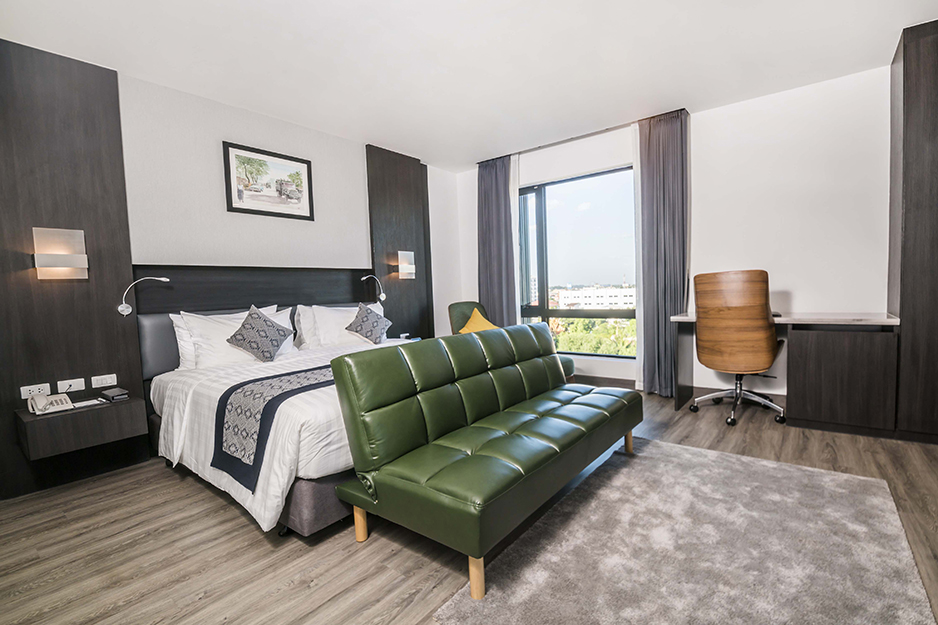 As hands-on as anyone can get, project developer Phonsak Sayarath says he dreamed of building his own hotel from a young age.
"I spent my childhood sketching away at different building designs. I always knew that someday I would build a hotel," says Phonsak. "I'm pleased that my hotel now gives visitors a new high-end option for a relaxing stay in the heart of Vientiane."
And with SureStay, Phonsak has gone to great lengths to do just that. Every tile, each coat of paint, and every marble finish was chosen personally by Phonsak and his mother to ensure that the hotel would match the look and feel that he had in mind.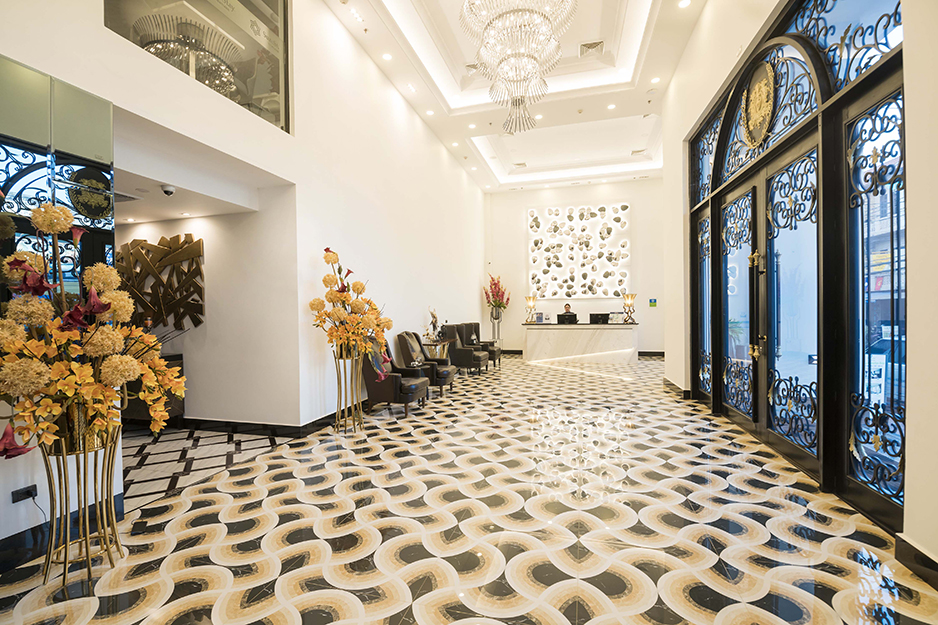 "I devoted all my time to getting this hotel just right. I even slept at the site sometimes right up until completion."
And Phonsak says working with Best Western has been a smooth process. Because the first Best Western was already established in Vientiane, the company was confident that his hotel would fit their brand.
Phonsak's hotel is the first of the SureStay branded properties in Asia, and he's been told it's likely the nicest. The broad, arched doorways have already begun turning heads from passers-by, while inside, high ceilings over black and white mosaic tiles hint at modernist design. On the rooftop, the Tipsy Elephant bar is an assuredly tropical affair, offering a view of the Mekong River perfect for a cocktail at sundown.
After a long day of sightseeing or a lengthy business meeting, travelers can rest assured that a quiet, relaxing stay in luxurious comfort awaits them at SureStay Hotel by Best Western Vientiane. 
MORE INFO
SureStay Hotel by Best Western is located in Ban Wat Chan,
Vientiane. For reservations: surestayvientiane.com
+856 21 249 999
Text BY Cameron Darke
PHOTOGRAPHS BY Phoonsab Thevongsa / SureStay Hotel