A new entrant on the Lao beverage scene is truly top shelf.
A group of cows came trotting up the road towards us. They all looked remarkably sober, so I surmised we were still short of our target: the LAODI distillery, makers of rhum. I was right. We had another half hour's travel ahead.
We arrived just before our host, Ms. Anna Sichanthavong, an engaging woman who took obvious delight in showing us how their elixir is made. A Filipino family had accompanied her.  They revealed they were collectors, and the patriarch was realizing his long-held ambition of having a set of LAODI bottles, I assume along with their contents.
"I have over 4000 bottles," he announced. "So who dusts them?" I asked. "Me, I don't trust anyone else," he replied.
Is rhum the same as rum? It's a special variety. Normal rum is made from fermenting molasses, while rhum is produced from sugar cane juice, yielding a lighter flavor.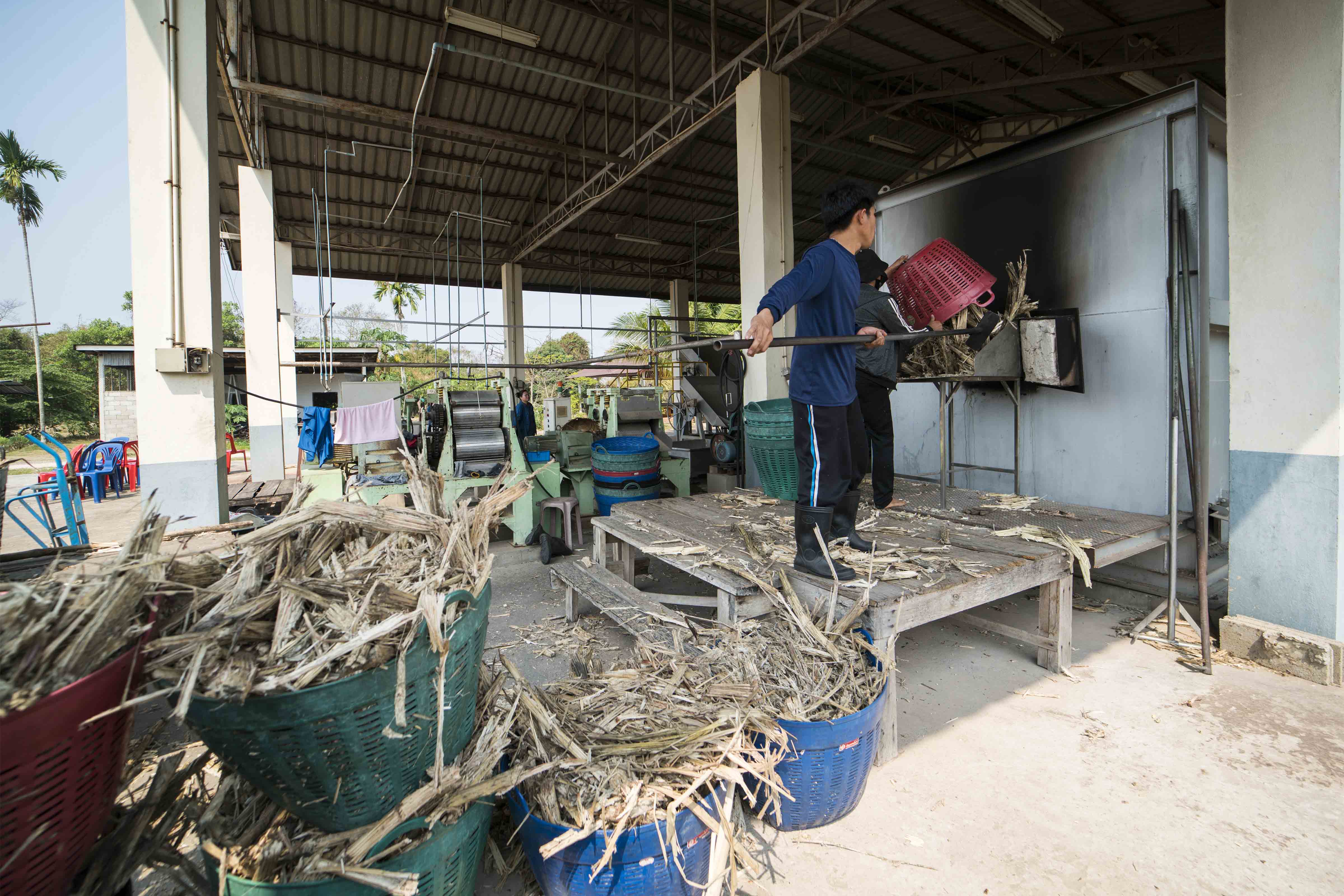 The distillery itself is quite diminutive for a place that churns out so much really excellent rhum, and in this age of environmental awareness, they are proud of the fact that the whole process is eco-friendly. No agricultural chemicals are used and the bagasse, or residue of the crushing, is dried and used to fire the machinery, reducing the need for fossil fuels. Water from the nearby Mekong River ensures that the sugar crop is not contaminated with salt.
Enter Ikozu Inoue, with his wonderfully wizened laughter and exacting enthusiasm for the products of the distillery. In 2016 after being inspired by the local Lao hooch, Inoue saw the possibilities of using the tradition and skills used in producing lao lao or lao khao. But being a man who enjoys challenges, he saw the desirability of taking that process a few steps further. His first product was the classic white rhum which takes six to twelve months to mature. Later by changing and balancing the ingredients, LAODI now produces a range of rich multi-layered rhums with quintessentially Asian flavors, such as coconut, passionfruit, and coffee.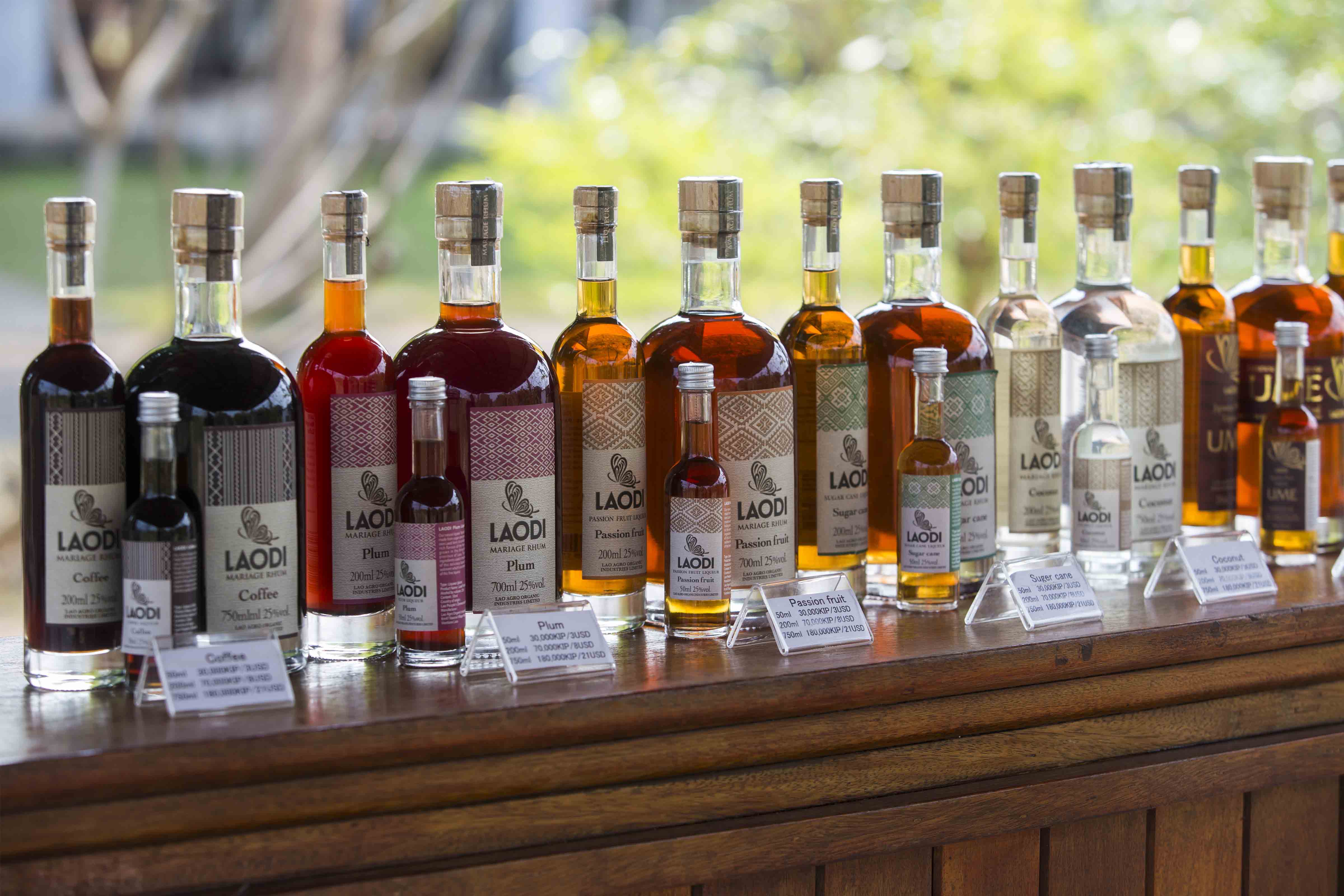 After a few experiments, LAODI rhum came to fruition but not finalization. Inoue is not yet finished. The innovation goes on.
Inoue established LAODI as the materialization of his many dreams of brewing. The company continues to be innovative. Some of those works in progress were available to taste, while another sits simmering in a wooden barrel under close scrutiny.
Being sugar-based, I thought that the liquor would be too sweet for my taste. After a few small glasses, I can attest to the fact that the balance is just right. The name suits. It is called LAODI (good Lao) as it is very tasty.
Lao tradition has not been entirely abandoned. A tour of the distillery reveals signature lines of clay jars sealed with cotton fabric used to mature the traditional Lao drink. They have not eschewed that tradition, but are instead refining it.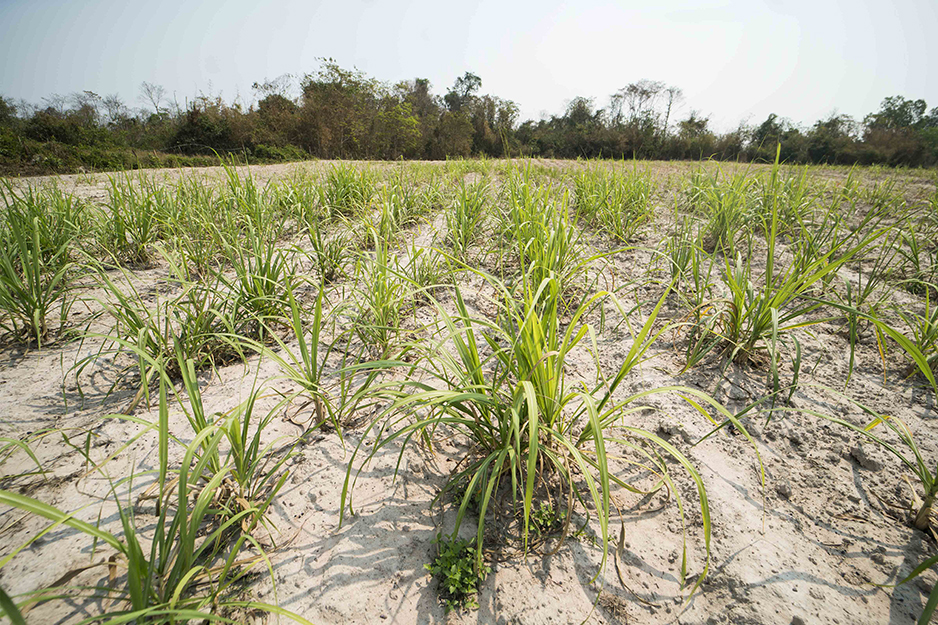 He maintains his role as a part-time teacher at Japan's Fukuyama University while establishing a Brewing Training Center at the LAODI distillery in Laos. The Lao staff assist in manufacturing, experimenting, managing, and monitoring. A set of thermometers nestling in a blue velvet lined box indicated the necessity of controlling the process all the way through.
As with wine, the flavor is enhanced by its period of rest in a wooden barrel. The barrel room was redolent with the smell of the old wood, bringing with them memories of bourbon, pinot noir, and cabernets, while a solitary barrel sat bathed in soft blue light as a tribute perhaps to Bacchus.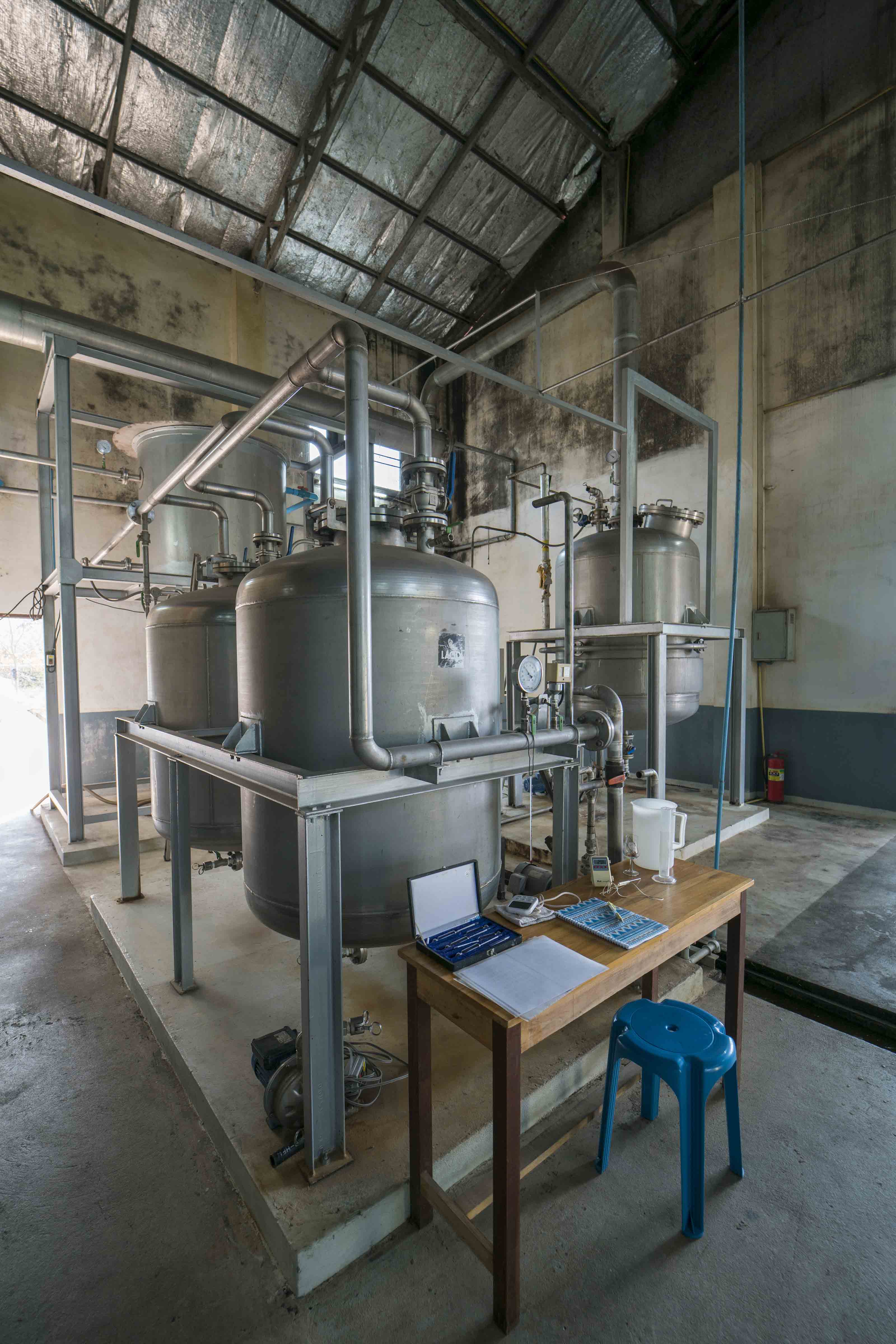 Of course, no tour is complete without a tasting. Anna was pleased to offer us some samples. We tried the experimental brews served from a counter that displayed the many prizes already won by this remarkable young enterprise. Then we retired to the garden to taste the well-established styles. Wow! I came away with three bottles to sip as the sun sinks into the Mekong.
All sales go towards expanding and sustaining this company and continuing to employ local people.
GETTING THERE
The Distillery is a 1.5 hour trip out of Vientiane through farm and industrial landscapes and rural markets. A tour lasts about an hour and is free, at the moment.
MORE INFO
You can organize a visit through their Facebook page: facebook.com/rhumlaodi
Or visit their sunset bar on Vientiane's riverside near the Mekong River Commission: facebook.com/rumlaodi
Text BY Melody Kemp
PHOTOGRAPHS BY Phoonsab Thevongsa