Tropical islands are curious places, symbolizing for many the ultimate escape – abandoning everyday life for lush, sun-drenched, exotic surreality. For a landlocked country, Laos is surprisingly rich in islands. In the south, the Mekong swells to 14km wide, revealing a riverine archipelago, the Si Phan Don, or 4000 Islands. Only a few are inhabited, and 4000 may not be entirely accurate. But from my riverside table in Paradise, a restaurant on Don Det serving a spicy fish soup, fragrant with lemongrass and fresh pineapple, I count 8, ranging from the minute, essentially just big rocks, to those large enough to host several villages. 
I've visited Don Khone and Don Det, the most popular tourist destinations, several times now and keep returning. I love the ease of getting here, enjoying entire days outdoors, and becoming a regular at my favorite cafés (try Chez Fred and Lea and Somphamit Guesthouse). And I love cycling the breezy trails tracing the islands' perimeters. The narrow, well-worn routes are like a portal back to childhood, exploring pine-needled paths in the woods of Nova Scotia. In Si Phan Don, the sandy paths are bordered by palm trees, and fragrant with tropical flowers, mango, jackfruit, and tamarind trees, but the feeling is the same; an easy, almost blissful state, marveling at each little wonder encountered en route.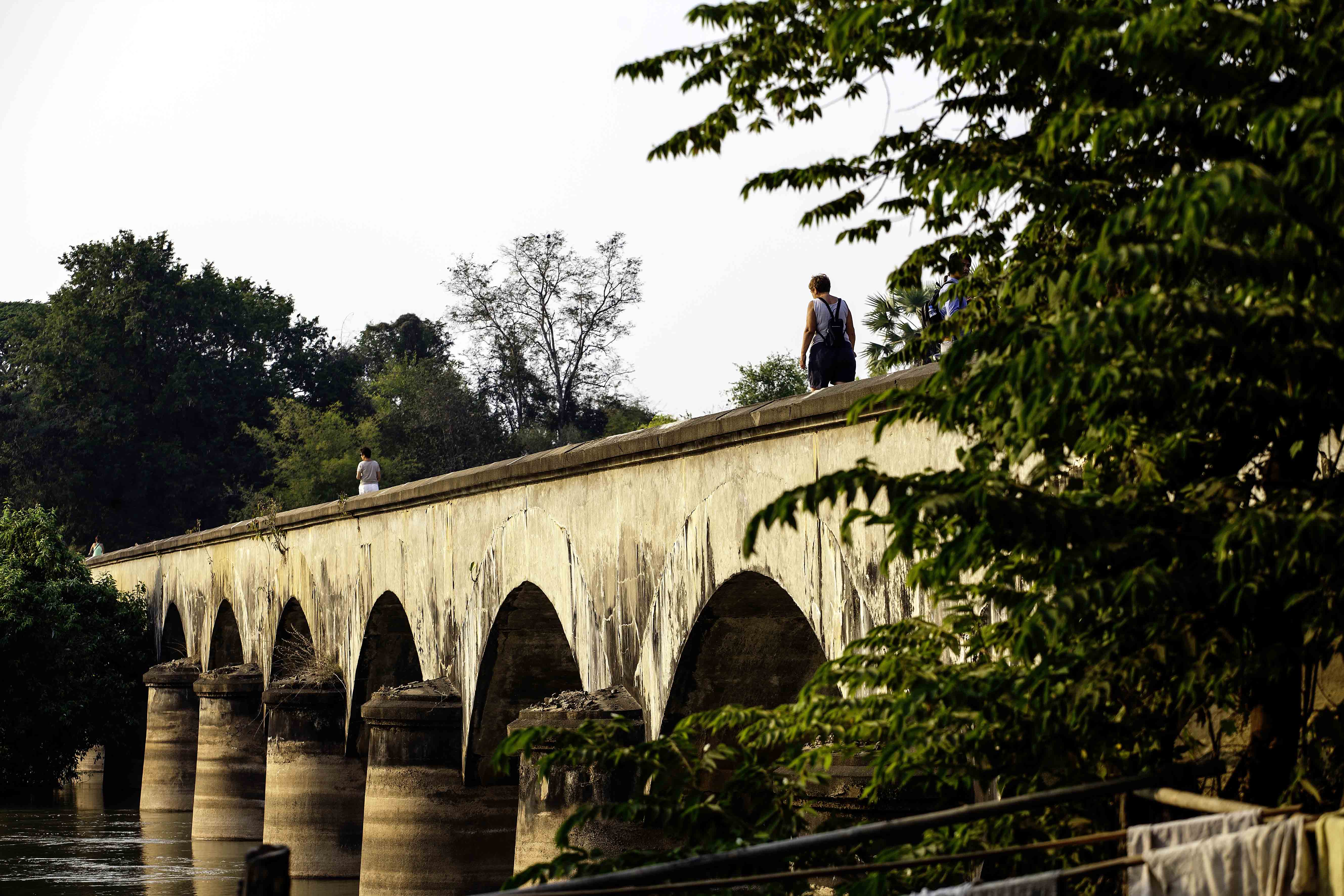 Helpful cycling maps, posted on the islands and easily downloaded, illustrate the available routes, marking guesthouses, restaurants, and attractions – where to catch the boat to see endangered Irrawaddy dolphins, the best views, swimming spots, and which paths are shaded or not – crucial information when the sun hits full strength. There is always a spot nearby to rehydrate with a fresh coconut and should you encounter bike trouble, someone is always happy to help.
My advice? Test out a few different bicycles – there are many on offer for as little as 10,000 kip per day. Rent your bike for several days at a time, avoiding the hassle of returning it each night or hustling to claim it again the next morning. Hop on and relax, following well-worn laneways through sleepy villages of stilted houses and tidy kitchen gardens, past the rice fields, and through dense jungle with leaves bigger than your head and vines like boa constrictors. You'll encounter chickens, cows, buffalo, dogs, tuk-tuks and motorbikes, perhaps a mobile Lao party blasting traditional music; but no cars, no ATMs. Too hot? Head for the shade huts at Li Phi Falls. Stretch out on colorful mats, sip a fruit shake, grab a bite, and dart down to the gold-flecked sandy beach for a dip. Settle yourself somewhere lovely for sunset.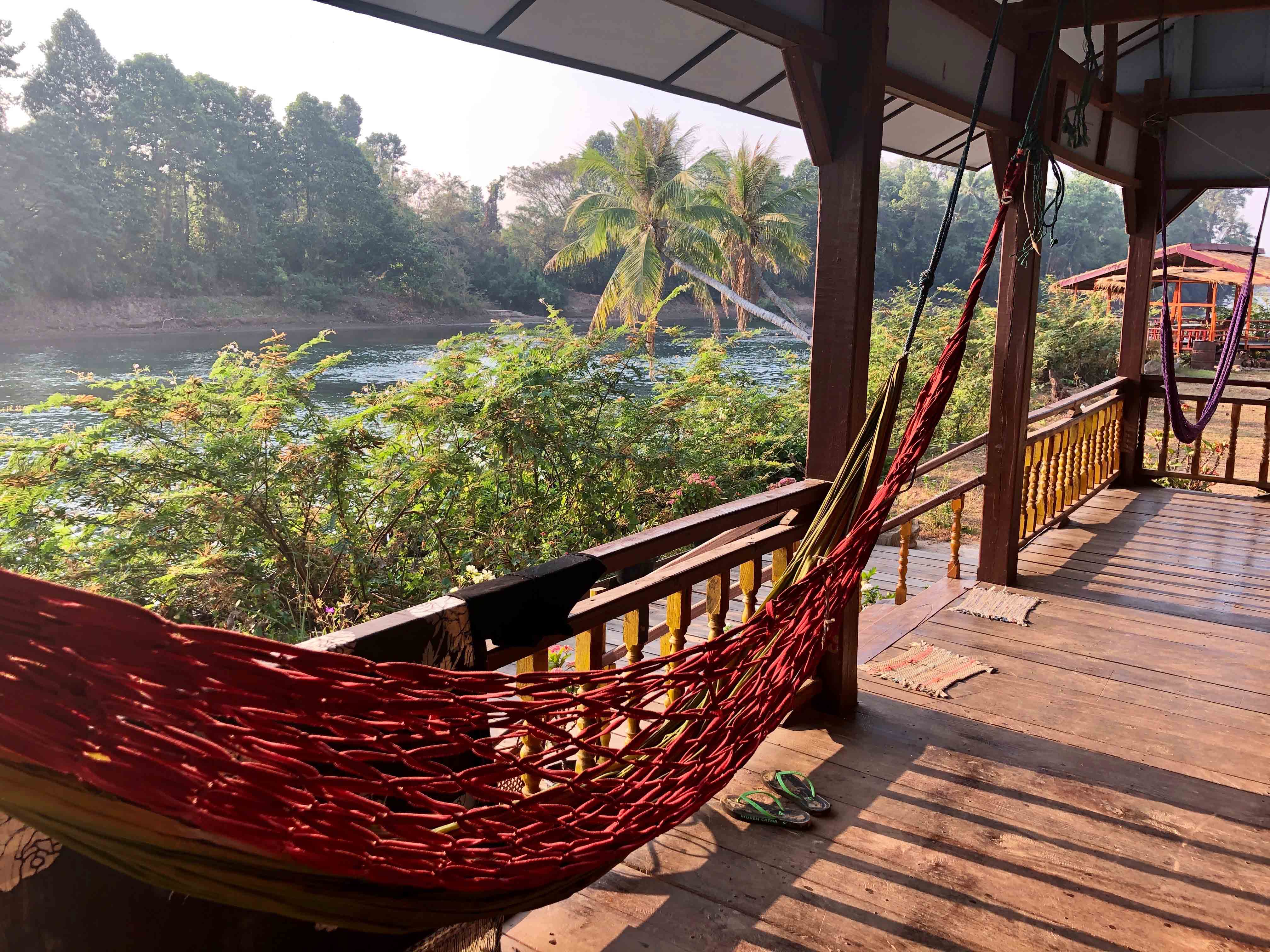 The Mekong is the lifeblood of the archipelago; the source of food and livelihoods, the means of transportation and connection, but it also defines the island's limits. Island life is a closed loop – the ultimate microcosm – one becomes keenly aware of self-sufficiency, and its opposite. Just as anything not produced on the island must be brought in by boat, anything that can't be consumed or reused must be shipped out again. Where potable water doesn't flow from taps, plastic bottles are ubiquitous, so it's heartening to see free water bottle refill stations popping up. So far, 14 hotels and restaurants have set up stations as part of Southern Laos' Refill Not Landfill campaign. Here's hoping they inspire everyone to carry reusable bottles and help preserve the 4000 Island's Arcadian charm.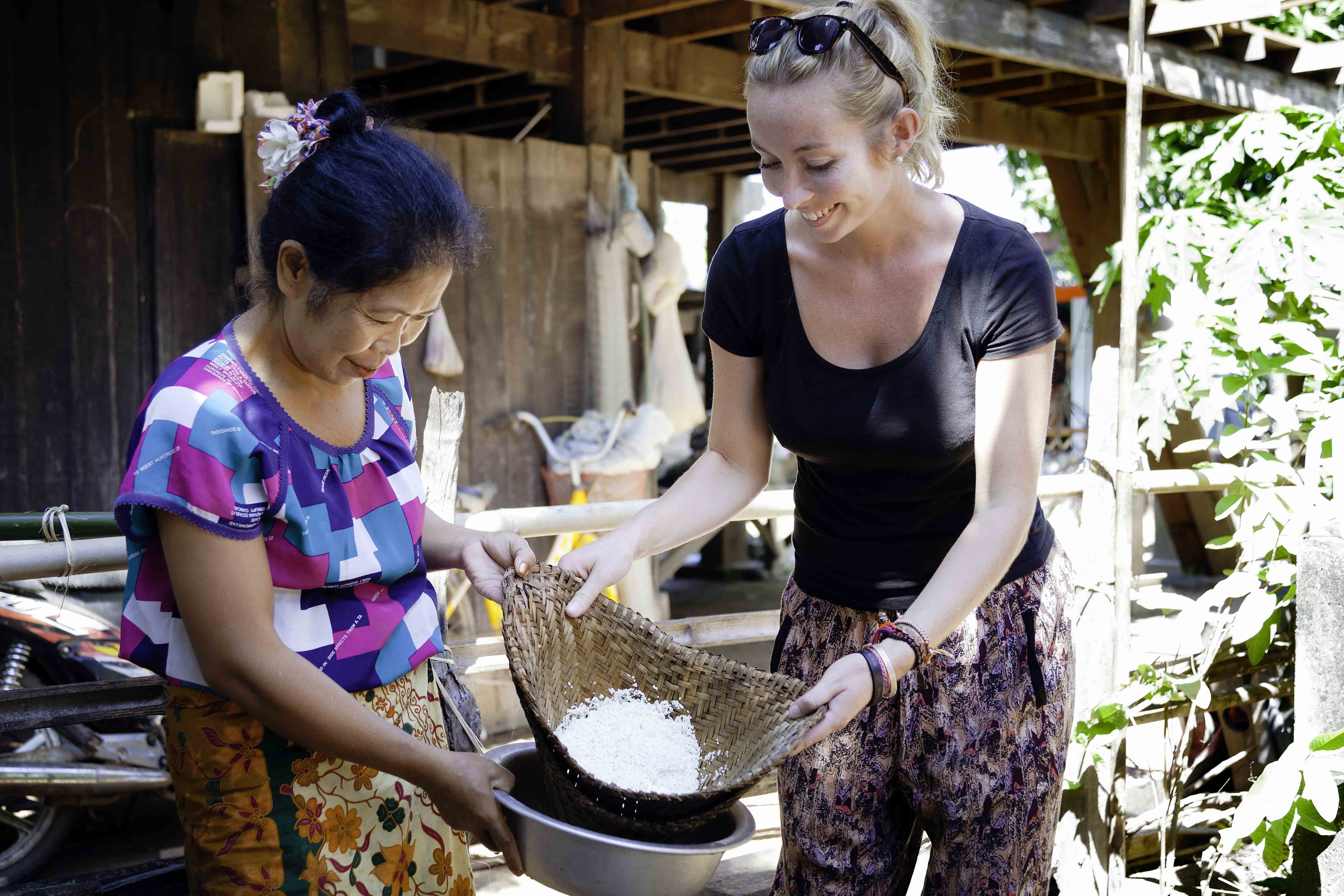 If you wish to delve deeper into everyday life on a real tropical island, I highly recommend the half-day River Life Experience tour ($50/person). Weaving our way upriver between islands, 40-minutes fly by as our guide, Mr. Jay, describes life on Don Loppardi, our destination. We disembark at Nakhone Noi, one of the island's main villages, greeted by colorful stupas and energetic children. Mr. Jay leads us through the tranquil temple grounds explaining tasks assigned to novices like the saffron-bundled boy napping in the shade. We continue our way through the village, encountering several unique characters in the colorful, close-knit community. The village chief plays electric piano outside a shop offering everything from construction materials to buffalo skin jerky. Mr. Air explains the alchemical trick of turning sticky rice into potent but surprisingly smooth Lao Lao whiskey with samples given! Mama Bounmee, deftly weaves complex and colorful sticky rice baskets, while conversing and directing activity, rarely glancing at the bamboo strips in her expert hands. She slows down so I can attempt weaving a few bands too. And I finally learn how to cook sticky rice, tossing the glutinous grains in their elegant steamer basket.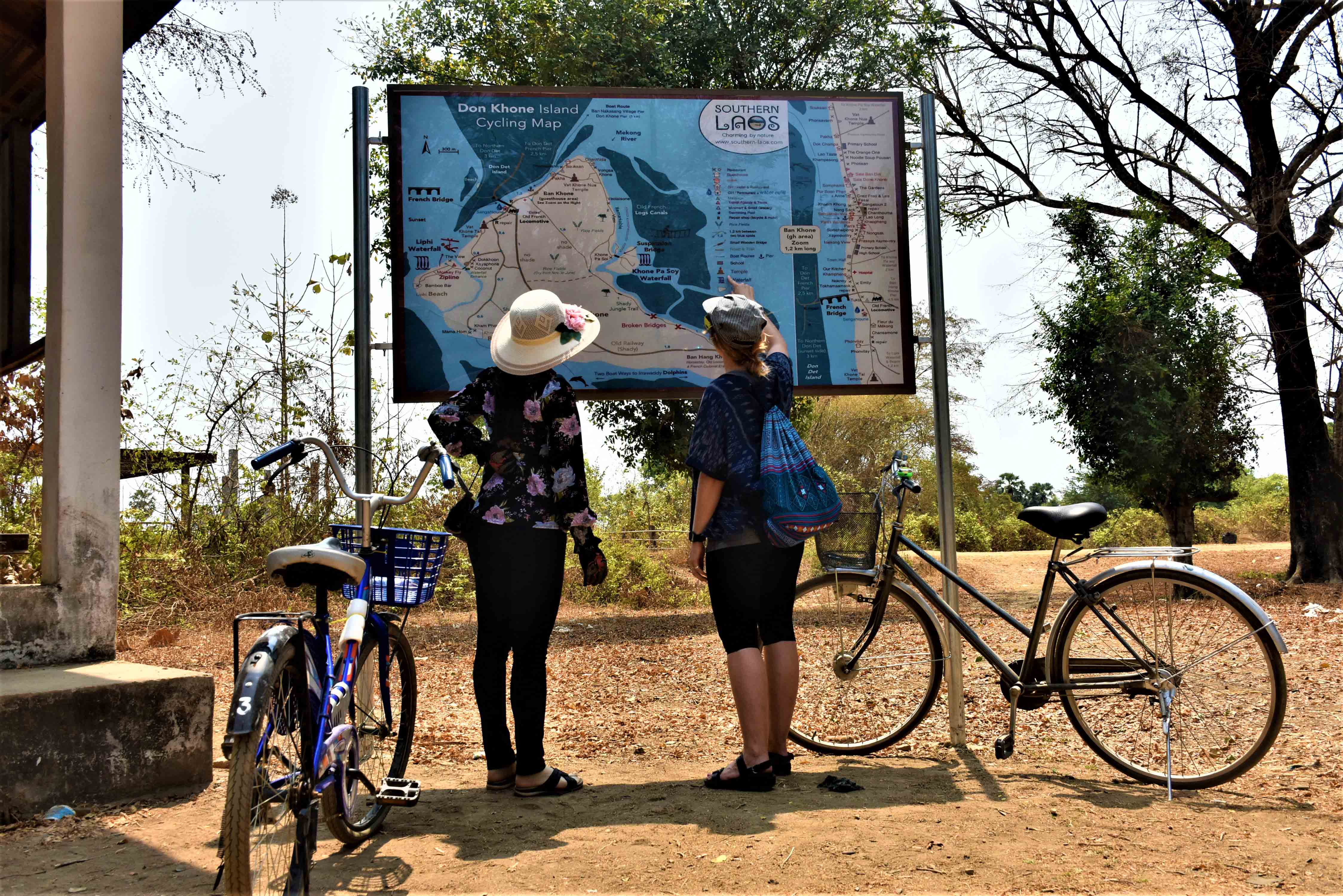 We return to water's edge to try traditional fishing techniques; tossing handmade gill nets weighted with chains and cleaned to near-invisible with fermented tamarind shells. We even catch a baby pufferfish! Digestion primed with a few shots of Lao Lao whiskey, we feast on barbecued fish, including a few tiny ones we'd plucked from the river, the sticky rice we made, and spicy papaya salad. I asked Mr. Jay, whose thoughtful interpretation added so much to our experience, what was most meaningful to him about island life, he responded immediately, "number one for me, seeing the way of living of the local people. They make so many things for themselves from nature, their skill is amazing." Heading back downriver, I feel exceptionally lucky to have had such genuine and illuminating encounters with the very real people living their everyday lives on the islands of our tropical fantasies.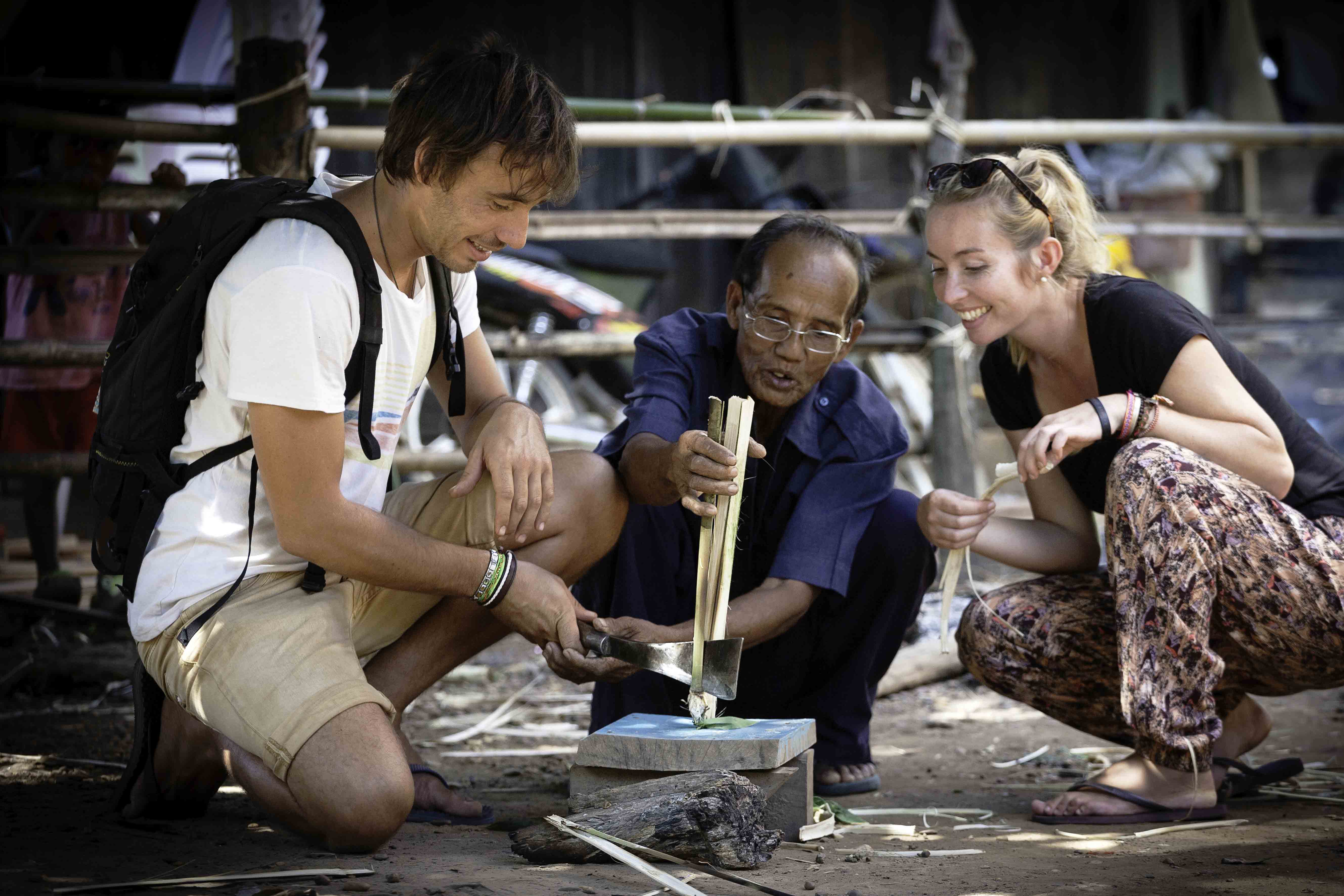 MORE INFO
Find Southern Laos' refill sites at
refilltheworld.com or get the RefillMyBottle app
Download 4000 Island's cycling maps at southern-laos.com
The River Life Experience directly compensates the villagers for their time and expertise, and can be booked by contacting Green Paradise (with Mr. Jay), at greenparadisetours99@gmail.com, phone: (856-31) 214 842, mobile: (856-20) 9953 3939, or Wonderful Tours at (+856 (0) 20 9759 8666).
Scan the qr code for more info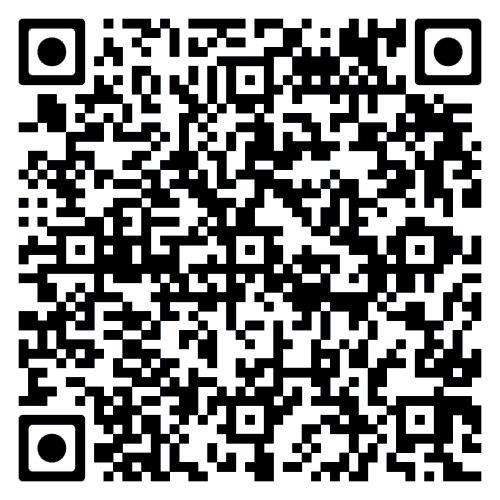 Text BY Rosemary Murphy & Boun Saiyavong
PHOTOGRAPHS BY Swisscontact / Bart Verweij