Lost in the glittery world of her mother's old magazines, Malathip Phenglamphan took a keen interest in embroidery and design from an early age. And coming from a dressmaking family, it's no surprise that she followed in her mother's footsteps, albeit on a grander scale.
Setting foot in Sakoun Lao is like a glimpse into another world, or perhaps even another time. An eclectic mixture of the extravagant and the traditional, this exclusive silkwear boutique offers designs that are meticulously handcrafted from the first stitch to the final product.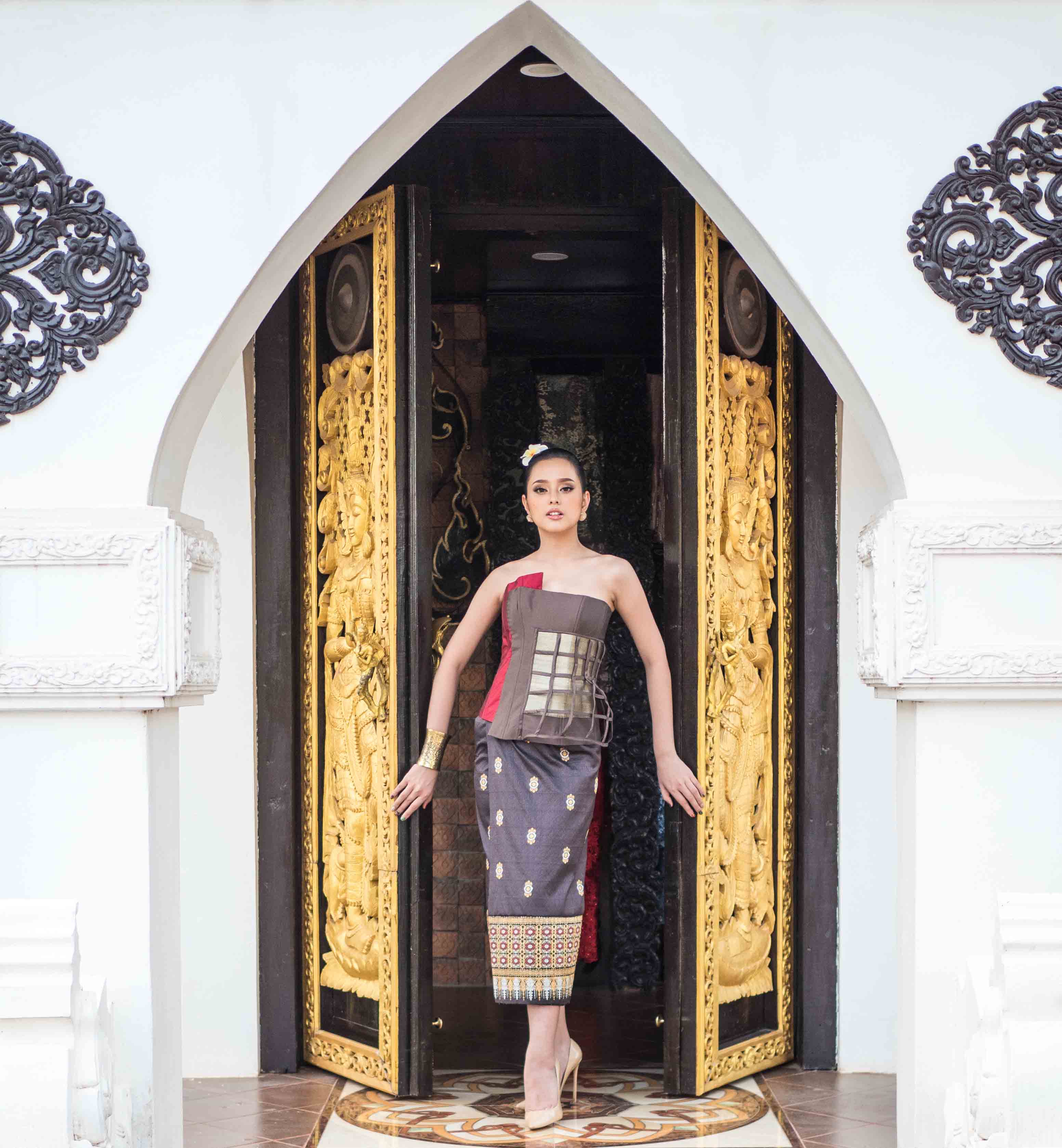 Malathip dreams up all her designs by herself, and diligently maps them out in pencil on rolls of graph paper. Next, the designs are carefully embroidered by hand until the pattern in her mind's eye gradually becomes a reality, and the intricate designs begin to take form.
"All our designs are one of a kind. If you purchase a piece from Sakoun Lao, you won't see this anywhere else," says Malathip.
And second only to the uniqueness of the embroidery, comes the quality of the fabric.
"Our embroidery designs are made with silk imported from France, because the quality is higher than that produced in Laos. But the material is handwoven here in our workshop by Lao artisans."
And the difference is clear; the silk produced in the Lyon region of France has been going strong for over 500 years, so its long history yields a quality almost unmatched in other parts of the world.
The smooth, lustrous and waxy feel of the silk is prized by her customers, and in the skilled hands of Lao weavers, the fabric produced at Sakoun Lao outmatches its counterparts.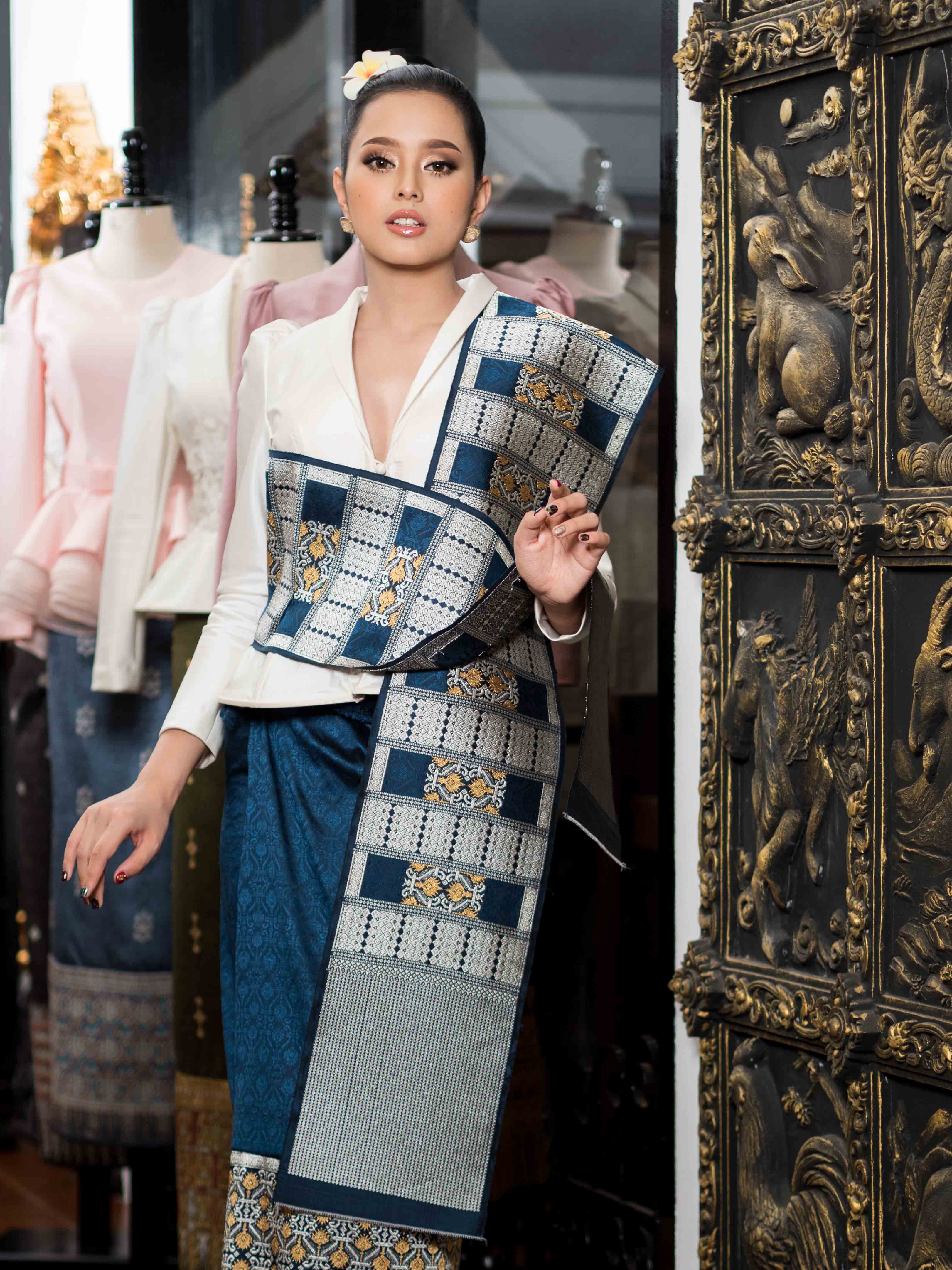 Understandably, many of the customers at Sakoun Lao include young and budding brides, ready to be outfitted in an unforgettable
Lao wedding gown. It is the exclusive designs and the overall experience that brings brides to the boutique, often commissioning a particular design for the bridal party, and a matching but matchless piece for the bride herself.
Adding value to the experience, Malathip has begun offering various extra services, such as wedding invitation publishing and even a handbag spa!

And so the young girl with big dreams, poring over magazines, has grown into an elite artist, offering exclusive pieces that are truly a cut above the rest.
"Because if you stay where you are, you'll never get anywhere," says Malathip.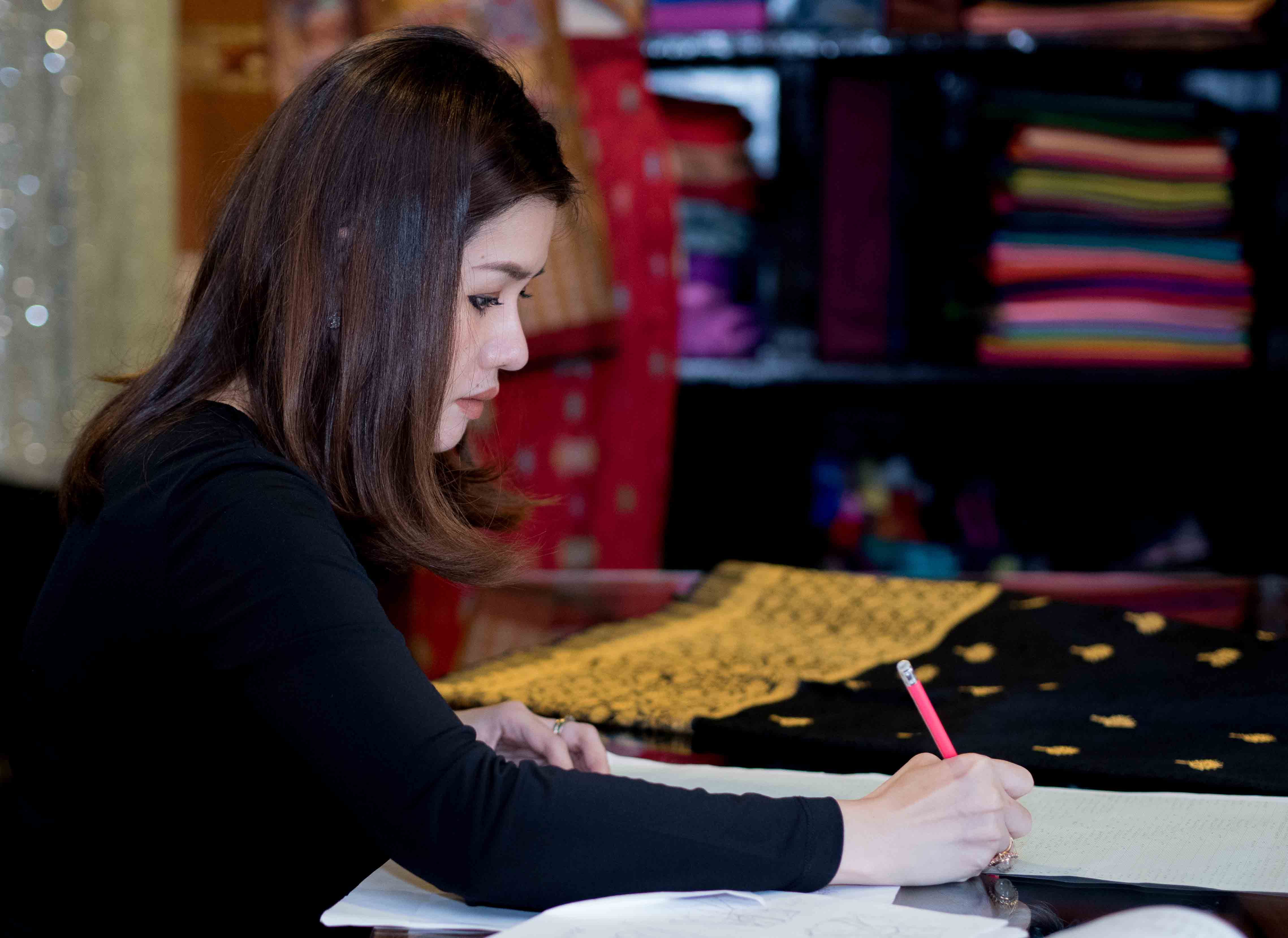 Text by CAMERON DARKE
Photographs by P AIR PHOTOGRAPHY
Model: PHOUNSAP PHONNYOTHA