Jaguar Land Rover Laos Plans to Launch an Electric Vehicle.
Jaguar and Land Rover vehicles are known worldwide for their superb quality and value. Lately, Lao drivers have shown a great deal of interest and are eager to snatch up these quintessentially British luxury machines.
How did these vehicles come to be in Laos? In 1948, the Land Rover took the world by storm with its line of durable luxury SUVs and has been a key player in this market ever since. Beginning a short time earlier, Jaguar made its mark producing sleek, eye-catching luxury cars. Decades followed before these two British monoliths merged together under the global name Jaguar Land Rover in 2013, allowing a seamless synergy of design and technical prowess under one roof. Headquartered in London, the company has two design centers and three manufacturing plants throughout the United Kingdom.
In Laos, a full-service Land Rover distributorship began operating in 2009 with a knowledgeable team of experts to advise and offer support, with Jaguar being added into the mix in 2013.
The uptake in the Lao market seems very promising, as well. Mr. Biju Narayanan, General Manager of Jaguar Land Rover Laos, elaborates, "as you can see on the road, Jaguar and Land Rover vehicles are dominating in the market segment. We have sold over 1200 vehicles so far and we expect to capture even more of the premium market share in the future."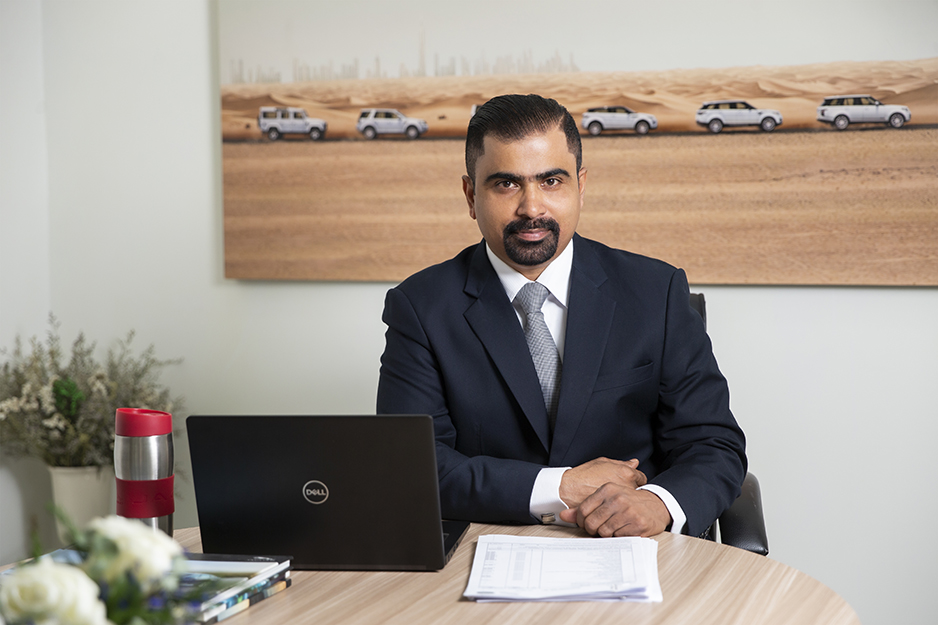 While the company prides itself on utilizing the latest technologies to maximize fuel efficiency, Jaguar Land Rover is taking that one step further; 2021 will see the launch in Laos of a fully electric luxury performance SUV: the iconic I-PACE.
The I-PACE offers the perfect combination of performance, comfort, and green technology which will actually save drivers money in the long run as electricity costs are far cheaper than gasoline. This new product will also allow drivers to reduce their own carbon footprints as they go about their daily lives and help preserve the pristine beauty of Laos. As drivers adopt more environmentally-friendly transport options, like electric vehicles, both global warming and the reliance on fossil fuels will be reduced.
There are plans on the horizon to begin distributing a few hybrid vehicle models, as well. Narayanan added, "we want to offer the greatest flexibility for Lao consumers who want to do what is right for the environment, while enjoying the best in luxury performance automobiles."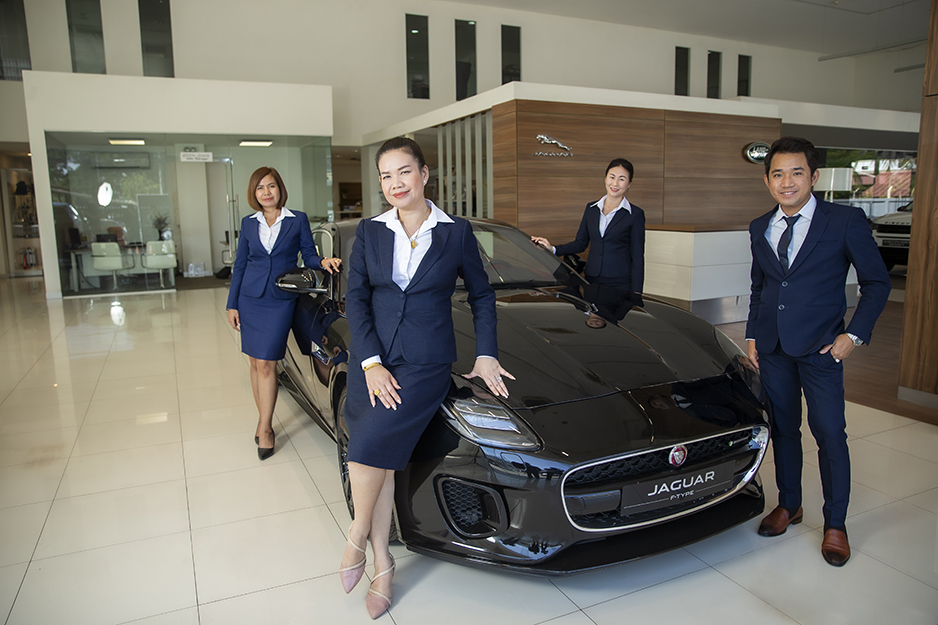 The company is taking steps to prepare for this sea change. Jaguar Land Rover Laos is the first premium importer in compliance with electric readiness by actively investing in infrastructure and training for both sales and service teams.
In addition to the sleek style, superior perfor-
mance, and green technology in their cars, Jaguar Land Rover Laos customers also receive special benefits including the ability to custom-order vehicles built to spec, individualized accessories, long warranty periods and service plans, as well as extremely affordable financing.
MORE INFO
Jaguar Land Rover Laos is
located on T4 Road in Phonthan Village in Vientiane Capital. Learn more about their products at:
landroverlaos.com and jaguarlaos.com.
Text BY Jason Rolan
PHOTOGRAPHS BY Phoonsab Thevongsa /Jaguar Land Rover Laos